Out of the Tini Tinou
International Circus Festival
spotlight, which took everyone's attention during the months of May and June, our education team was busy launching the community mobile library.
Books have always played a significant role at Phare, engaging many children in our Child Developement Center. The objective of the Mobile Library is make these books accessible to the children in the surrounding communities, who do not get the opportunity to visit Phare Ponleu Selpak. We hope access to books will encourage the children to read, enjoy time together with other kids, and spend less time on their mobile phones. The mobile library is also open for adults to enjoy.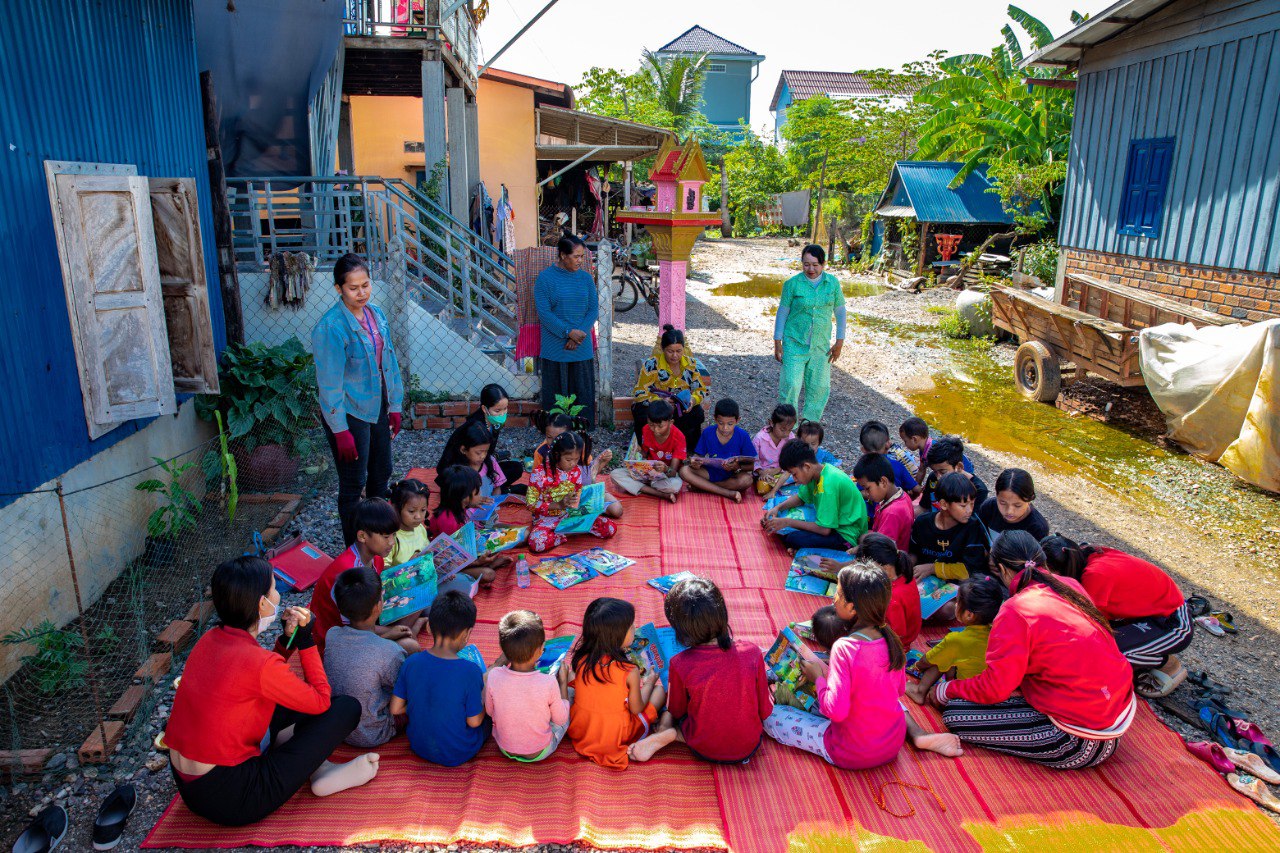 Our social workers from the
Social Support department
and the librarian from the Education team work together to bring a selection of picture books, story books and game books to the communities every Thursday morning and afternoon.
Prior to launching the project on June 16th, 2022, the team had to share the idea with the village chiefs and convince them of the benefits. In just the first 3 weeks 108 children (68 girls) took part in the Mobile Library. The chief of Chamkar Somrong commune in Battambang loved the idea that he donated 33 books to our library.
Finding a clean and large enough shaded place in the communities can be challenging but we have the support of the communities. We are excited to start this project because we are able to bring knowledge to the kids and their families and by doing so, we have the opportunity to stay in close contact with the communities and understand their needs.
***
If you would like to help us fund the activities of Phare Ponleu Selpak: guaranteeing quality activities, facilities, support and education for students and staff, you can help us in any way you can!