2022 has come to a close, and it is with both pride and gratitude that we look back on all the things we have achieved in this first full post-lockdown year. The highlights are too many to count, but here – in words and in pictures – is our attempt. 
Guinness

World Records

 
First of all (and we hope you're not tired of hearing of this yet – but if you are, just think of how our performers felt after 24 hours, 10 minutes and 30 seconds) we have to mention that 2022 was the year our Guinness World Records attempt in longest circus show was approved! Just last week, we unveiled our massive trophy sculpture for business partners and friends. We're so proud of all our performers for this incredible achievement.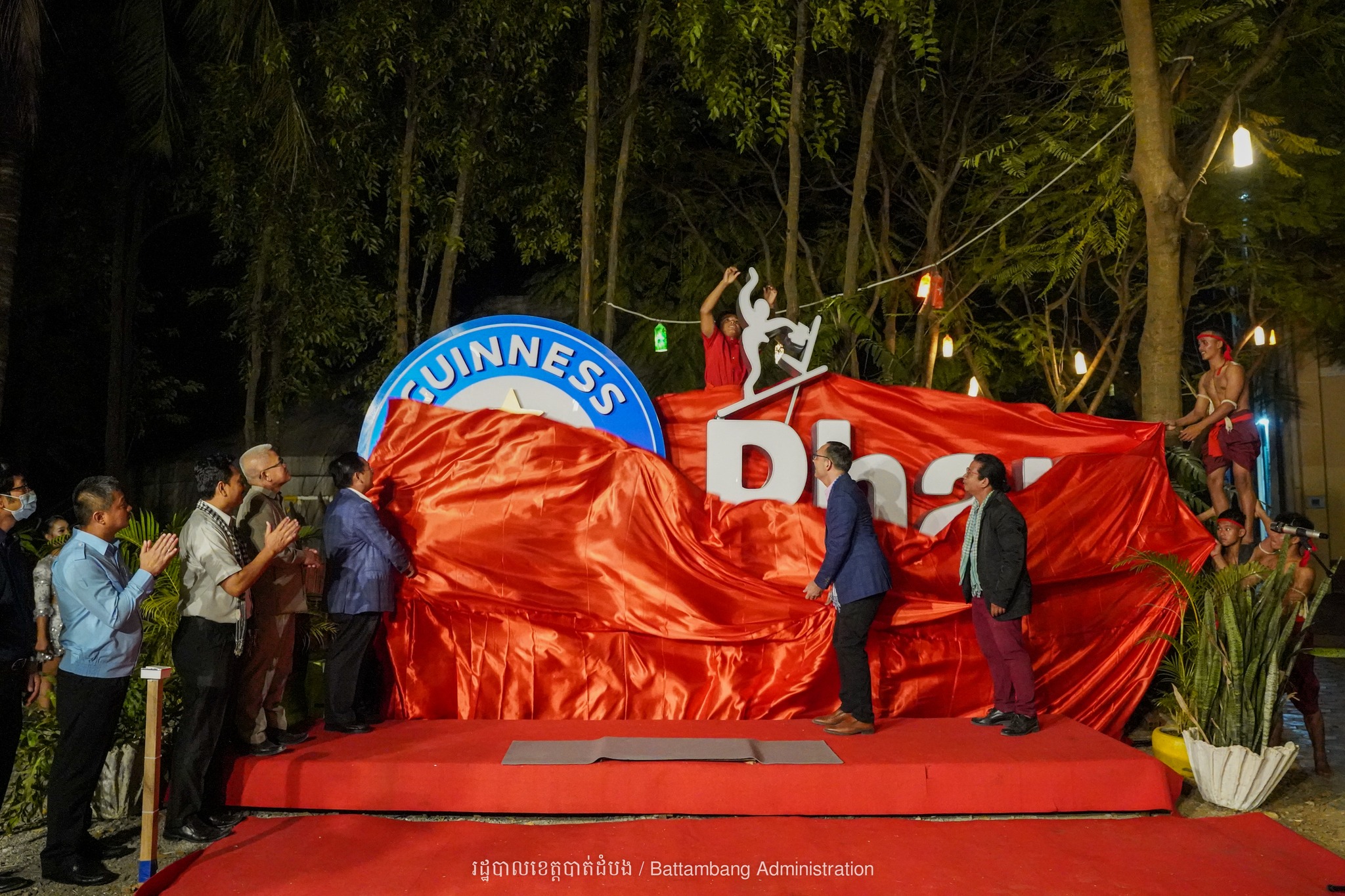 Photo: Battambang Adminstration
Bringing festivals back to

Battambang

:

Tini

Tinou

&

Chumnor

Art Festival

 
In 2022 we brought multiple festivals to Battambang. In June, we staged the international circus festival Tini Tinou after a 4-year hiatus, and what a blast it was. Just as we'd recovered from the intensity of setting up a festival, we decided to do it again in November; filling street 2.5 with art, music, dance, and fashion for the return of Chumnor ART Festival. Next year, we'll do it all over again.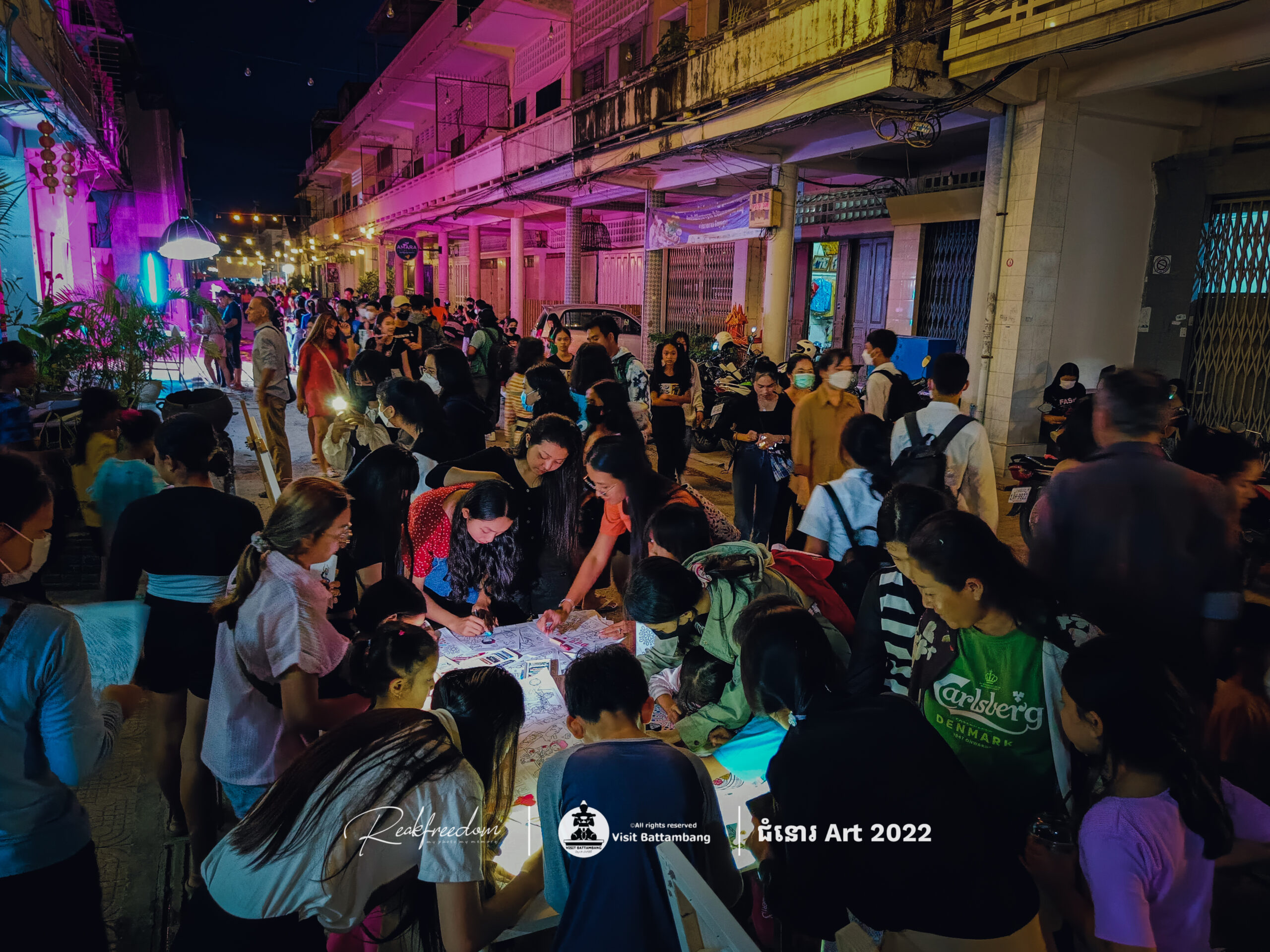 Chumnor ART 2022, photo: Visit Battambang
Fight For Light & fundraising
Part live circus show, part virtual fundraiser, and part art movie: Another massive production of 2022 was our massive cross-media hybrid Fight for Light. It all started in Phnom Penh with the most elaborate live show we've ever created, a musical circus love story. Produced by the wonderful creative studio Minor Act, they also filmed the show and turned it into a beautiful art movie, which premiered as part of our Fight for Light virtual fundraiser, raising money to keep our 1000 students in this new year. A big thanks to the 150+ people who watched and everyone who donated. If you missed it, you can watch it here till the 20th of January.
Phare in Phnom Penh
Speaking of events taking place in Phnom Penh, we've had some wonderful performances and exhibitions in the big city. We had the chance to perform our shows at the Factory, one of the coolest venues in town. At Rosewood, we hosted a fundraising gala in March and returned soon after for our student and alumni art exhibition "The Veal Veaeng Disquisition: A Phare Collective." And in August, photographer KAK Sokphirom held his exhibition "Reflections", showing photographs of the Tini Tinou Circus Festival at Pi-Pet-Pi Gallery.  
And some big scale projects brought to a close!
This past year, we – with a simultaneous sense of satisfaction and sorrow – finalized several long–term projects. For three years, we've had the most wonderful helping hands from European Union Aid Volunteers. We want to take this opportunity to tell each and every one of you that you truly made a difference. Another helping hand from the colder climates came from NOREC, who've been funding our circus/hip-hop exchange with Blue Dragon Foundation in Vietnam. And finally, we finalized Love Does Not Hurt, a regional campaign aiming to eliminate corporal punishment of children, with an educational mini festival right here at campus for 350 people from the local community. 
It's hard to sum up a year, even in one admittedly very long post. There are, of course, hundreds of other people and projects who made our 2022 shine bright. People who supported us with their time, their venues and equipment, their qualifications, their funding, their projects, their praise and, their love for Phare – thank you, thank you, thank you. We can't wait to show you what we have in store for 2023.
If you'd like to take part in future events and become part of the Phare Ponleu Selpak family, come and volunteer!