Join Us for the Sangker River Run!
The inaugural Sangker River Run: 30 km for 30 Years of Phare Ponleu Selpak is happening on 20 January 2024 in Battambang, Cambodia. This fundraising run and cycling event celebrates Phare's 30th anniversary and aims to raise an ambitious target of $300,000 USD to launch the school in its next 30 years of changing lives through the arts.

Track Phare's progress toward our $300,000 finish line!

1%

1%
Ready for a challenge? Here's how you can get involved in the Sangker River Run:
The Sangker River Run is the first long-distance run (and cycling event) in the history of Battambang Province. The route will cover 30 kilometers – one for each year of Phare's history – and put the spotlight on Battambang's stunning Sangker River.
Ready to Run or Cycle? Start Here
Looking for your next big running or cycling adventure?
Join your fellow athletes from around Asia and across the globe for this race along the picturesque Sangker River just outside of Battambang, Cambodia. The inaugural Sangker River Run is for dedicated solo runners, relay runners, and cyclists who want to challenge themselves along a brand new, scenic-but-intrepid route and who want to help fundraise for Phare Ponleu Selpak.
Quick Facts
Date: 20 January 2024
Time: 5:30 a.m.
Distance: 30 km (18.64 miles)
Location: Battambang, Cambodia
Who Can Join
Solo Runners: Entire 30 km
Solo Cyclists: Entire 30 km
Team of 3 Relay Runners: Run 10 km each
The Route
Start: Phnom Banan Temple
End: Phare Ponleu Selpak campus in Battambang
Turn-by-turn map: https://bit.ly/3udQUrj

About the Sangker River Run/Cycle
The Sangker River Run begins at the foot of Phnom Banan, a mountain on the outskirts of Battambang home to an 11th-century Hindu and Buddhist temple. From Banan, you'll wind along the Sangker River making your way past rice fields, over suspension bridges, and through downtown Battambang, a UNESCO Creative City. You'll end the race on the campus of Phare Ponleu Selpak where you'll receive snacks and refreshments from local vendors.
For cyclists, the route is suitable for both road bikes and mountain bikes, following a similar path as the runners (but a bit smoother in a few places). Bicycle transport will be provided to the starting point.
Solo runners and cyclists should be capable of completing at least a half marathon (21 km or 13.1 miles). Relay runners will need to run 10 km each. If you like to run or cycle long distance and want to push yourself a bit further – or if you're an experienced ultramarathoner looking for a light jog – this race is perfect for you.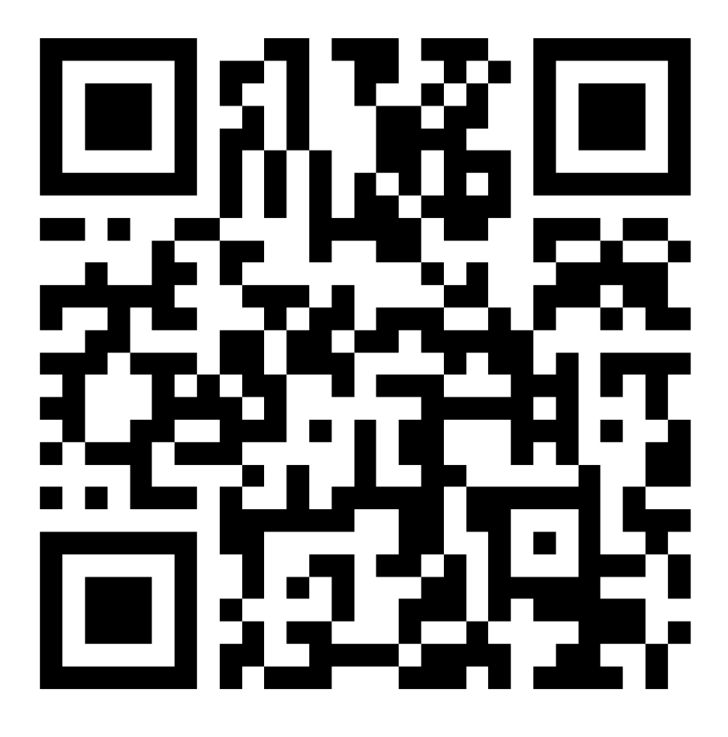 Support a Runner, Cyclist, or Relay Team
Every dollar donated helps us get closer to the finish line! Lots of runners and cyclists – from over 10 different countries – have already registered for the Sangker River Run, and they're currently looking for supporters who can help them reach their individual or team fundraising goals.  
Head on over to our SimplyGiving page to find a runner, cyclist, or team to support, or if you'd like tax benefits in your local jurisdiction, contribute to the Sangker River Run on our Donate page and note "Sangker River Run" along with the individual or team name you're supporting. We want every participating athlete to be supported.
Our runners and cyclists are challenging themselves to go the distance, so let's all pitch in and help them get to their goal!
Ready to contribute to the $300,000 fundraising goal? 
Help spread the word by sharing this blog post with your friends and family! 
Cambodia-based donors can also use this QR code to give directly to Phare's ABA account. Please mention "SRR and [athlete's name]" in the notes box.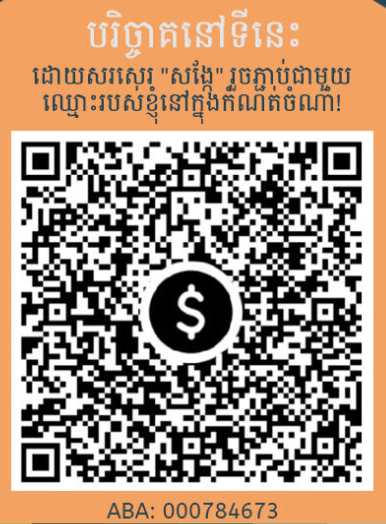 Organize a Sister Run/Cycle in Your City
Want to run or cycle for Phare but can't travel to Cambodia this January? You can also set up a sister run or cycling event in your local area! 

Here's how you can help make it happen:
Find friends, family, colleagues, or other Phare supporters in your city or region.

Contact us at

[email protected]

if you'd like us to spread the word to other Phare supporters in your area.

 

Register your team on SimplyGiving

. Use that big red "Start Fundraising" to get started.

 

On 20 January (or another nearby date) complete your 30 km run or cycle route. Let us know how you did! Send a brief description plus pictures to

[email protected]

. We'll make sure every sister run gets highlighted! 



Ready to get started? Use this guide for more information on how to set up a Sister Sangker River Run. 
Volunteer for the Sangker River Run
Maybe running or cycling isn't your thing but you still want to support Phare Ponleu Selpak? We still need plenty of help from volunteers and community members to make the Sangker River Run a reality. 
From hydration stalls to directing participants, we'll need plenty of people to make it all happen. Volunteering is perfect for family members and friends who want to help out while they cheer on the runners and cyclists! Join us on 20 January (and a few days before and after) to support Phare Ponleu Selpak and to make new friends along the way.
Interested in volunteering? Please fill out this volunteer sign-up form and we're glad to have you on the team!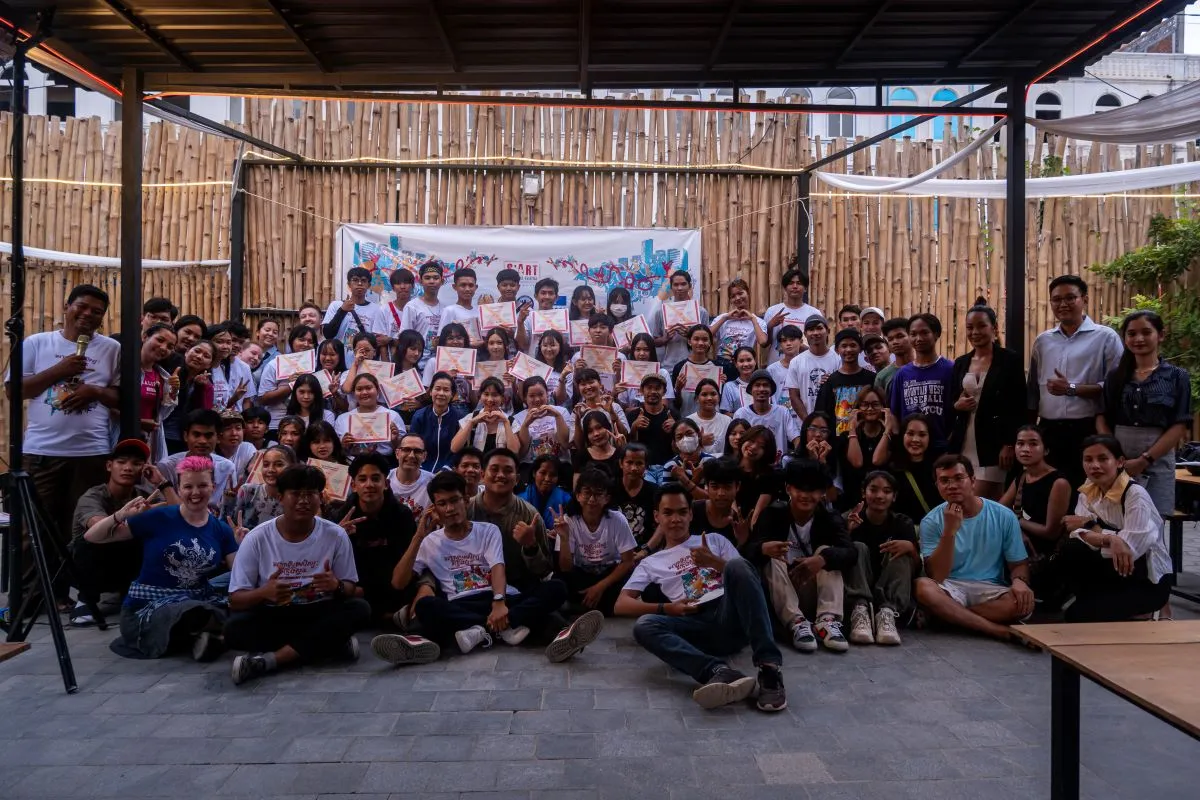 Sponsor the Sangker River Run
The Sangker River Run is also a great opportunity for sponsors, partners, and local businesses to advertise to Battambang locals and tourists alike. The event will bring in both  local and international runners and cyclists to celebrate Phare Ponleu Selpak's 30th anniverary and to fundraise for the arts school.
Objectives:

To fundraise for Phare Ponleu Selpak with the goal of $300,000 for this event.

To provide a platform for local and international runners and cyclists to explore a new, scenic-but-intrepid route and show their public support for the school.

To introduce a new event to Battambang Province which can be developed as an annual event and contribute to Battambang's development as a cultural tourist attraction that creates sustainable economic growth.

To promote the beautiful scenery along the Sangker River, the iconic landmark and lifeline of Battambang Province.

If you're interested in sponsoring or advertising, please review the sponsorship proposal and contact KHUON Chanreaksmey at [email protected] or on Telegram +855 092 633 357
Explore blog posts related to the Sangker River Run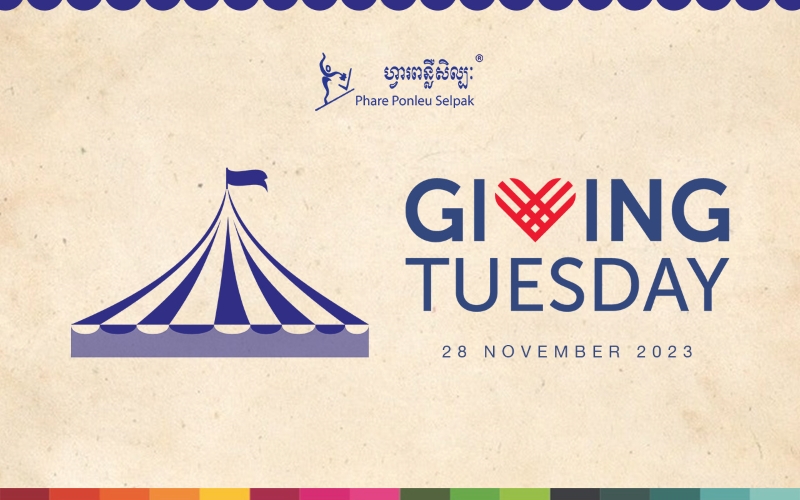 Wherever you are in the world, we hope you're having a great GivingTuesday!  At Phare Ponleu Selpak, we're...
read more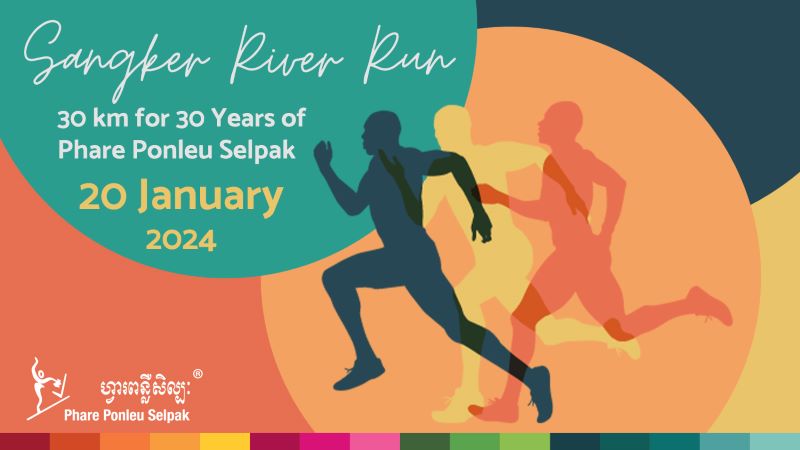 On your marks, get set…it's time to celebrate the 30th anniversary of Phare Ponleu Selpak! That's right, 2024...
read more
No Results Found
The page you requested could not be found. Try refining your search, or use the navigation above to locate the post.
Thank you so much for your interest in the Sangker River Run! We hope to see you at the starting line on Saturday 20 January 2024.