Celebrating three years of LDNH Campaign
On Friday 14 October, we held a Mini Festival on our Campus called 'Today's Tomorrow', wrapping up all the lessons learned during the past three years of implementing the LDNH project.
Love Does Not Hurt was a three-year project, part of a regional campaign that aimed to eliminate corporal punishment of children and adolescents and promote the concept and practice of Positive Discipline in four ASEAN countries. During the festival, the Battambang community witnessed the impact of the positive discipline based on love and care as the main driver for behavioural change.
.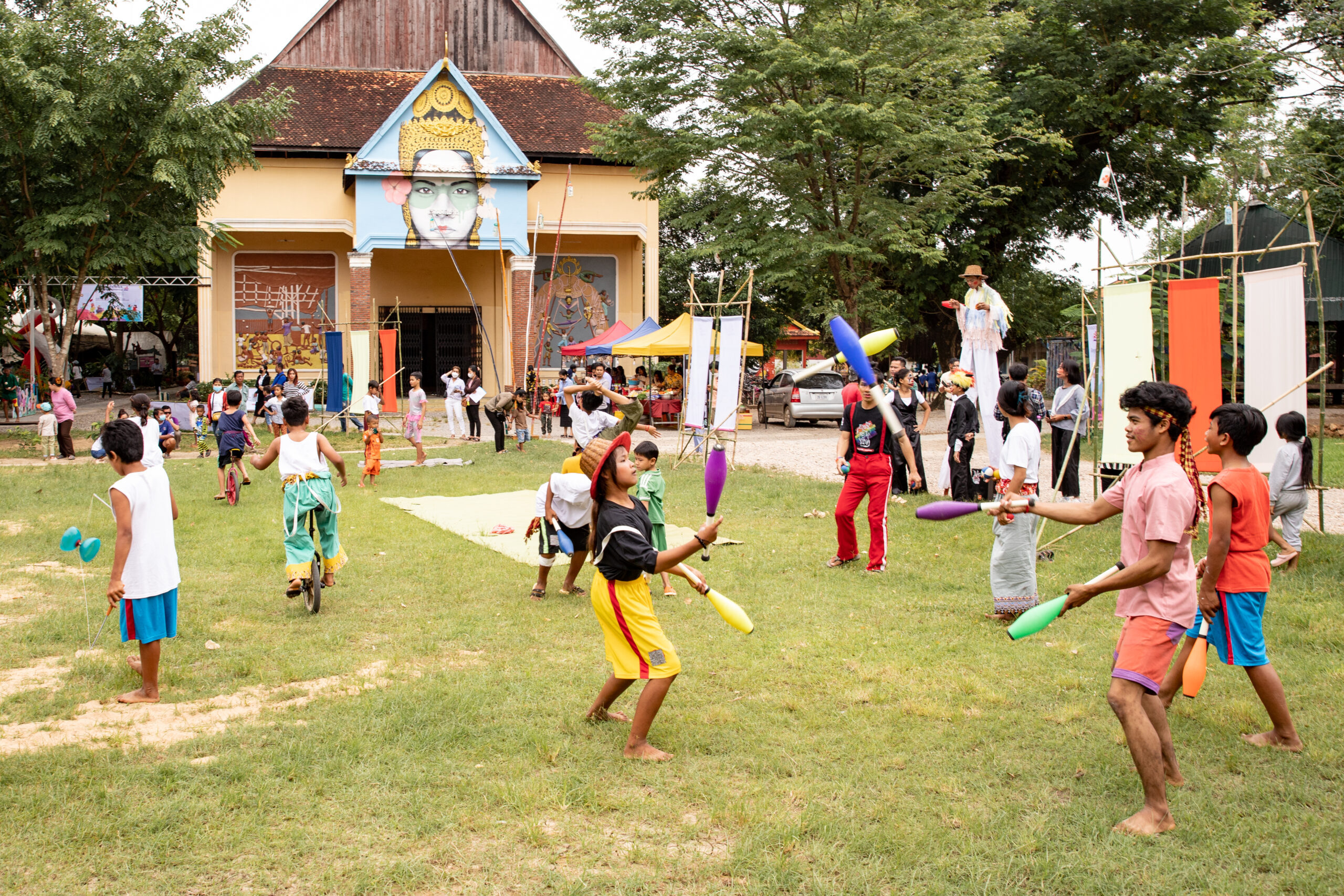 We want to thank the panellists who contributed to creating an insightful afternoon:  YI Songki – Director of the Primary Education Office, VORN Veorn – Deputy of the primary Education Office, NOV Leakna– Counsel for Child and Women Protection, TNG Ki, Toulta Ek – School Director, LONG Somaly – Andoungchenh School Teacher, DOS Sreyleak – Peer-Educator, SOPHEA Reachanamonineat – Student Representative, BRAK Savory –School Guardian.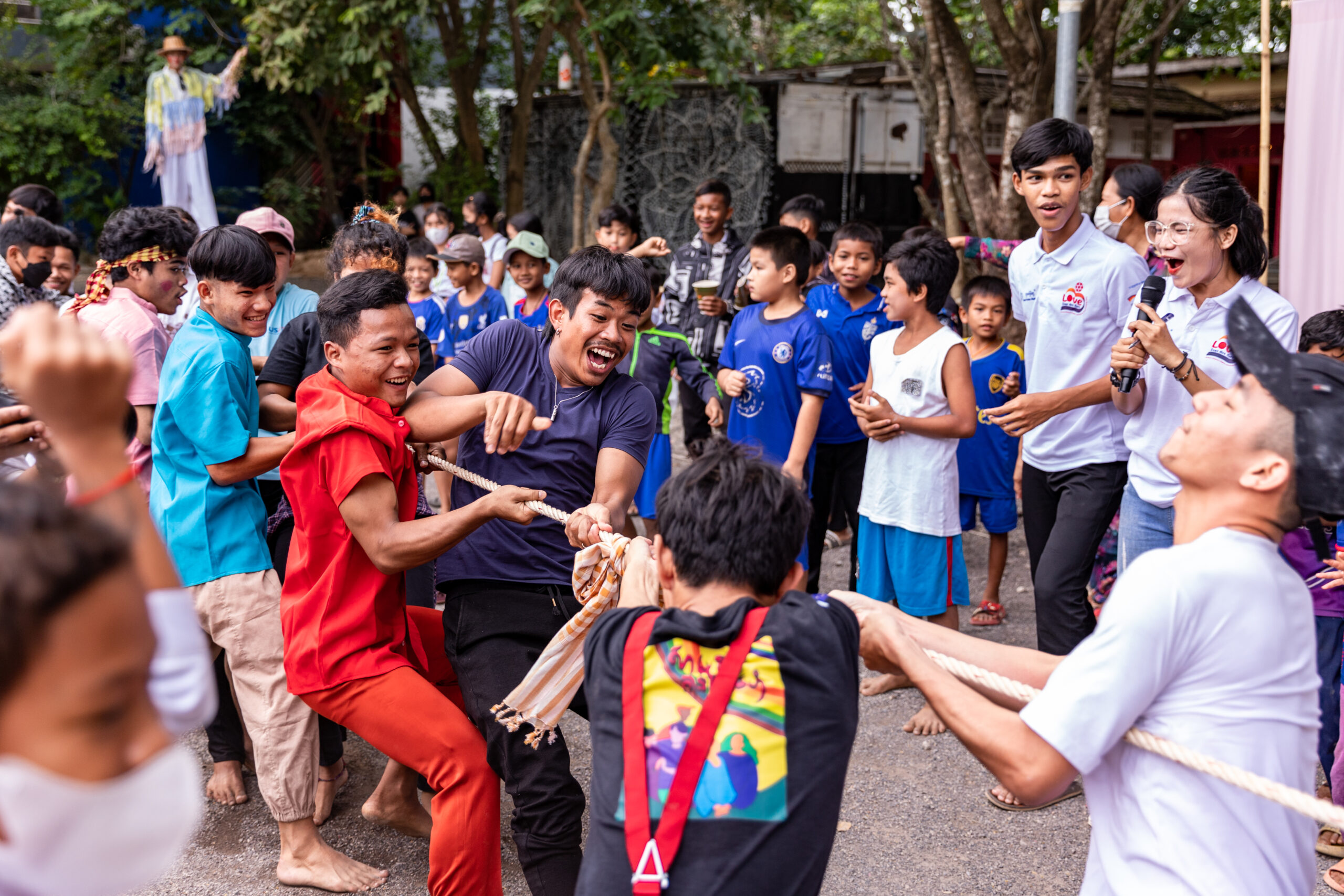 Many activities during the day saw the participants gathering in a fun afternoon that gave them time to reflect on the topic through family games, circus performances, live paintings and a theatre performance called "Different But The Same". The festival closed with messages of commitment to positive discipline being written on traditional lanterns, released in the night sky.  
LDNH project aligns with Phare Ponleu Selpak belief in child protection and child rights. Over the 3 years of project implementation, through workshops and training, we engaged around 4095 participants (F.2317), collaborating with the Provincial Department of Education and the stakeholders. We also provided training to 12 target public schools in Battambang for an understanding of positive discipline versus corporal punishment, advocating for a change in behaviour that does not use physical or verbal violence toward children, stressing its negative effect on their emotional and physical development. Parents acknowledged the importance of positive discipline and vowed to change their behaviour step by step.

The festival culminating the project was attended by around 350 people from the community and students from the public schools.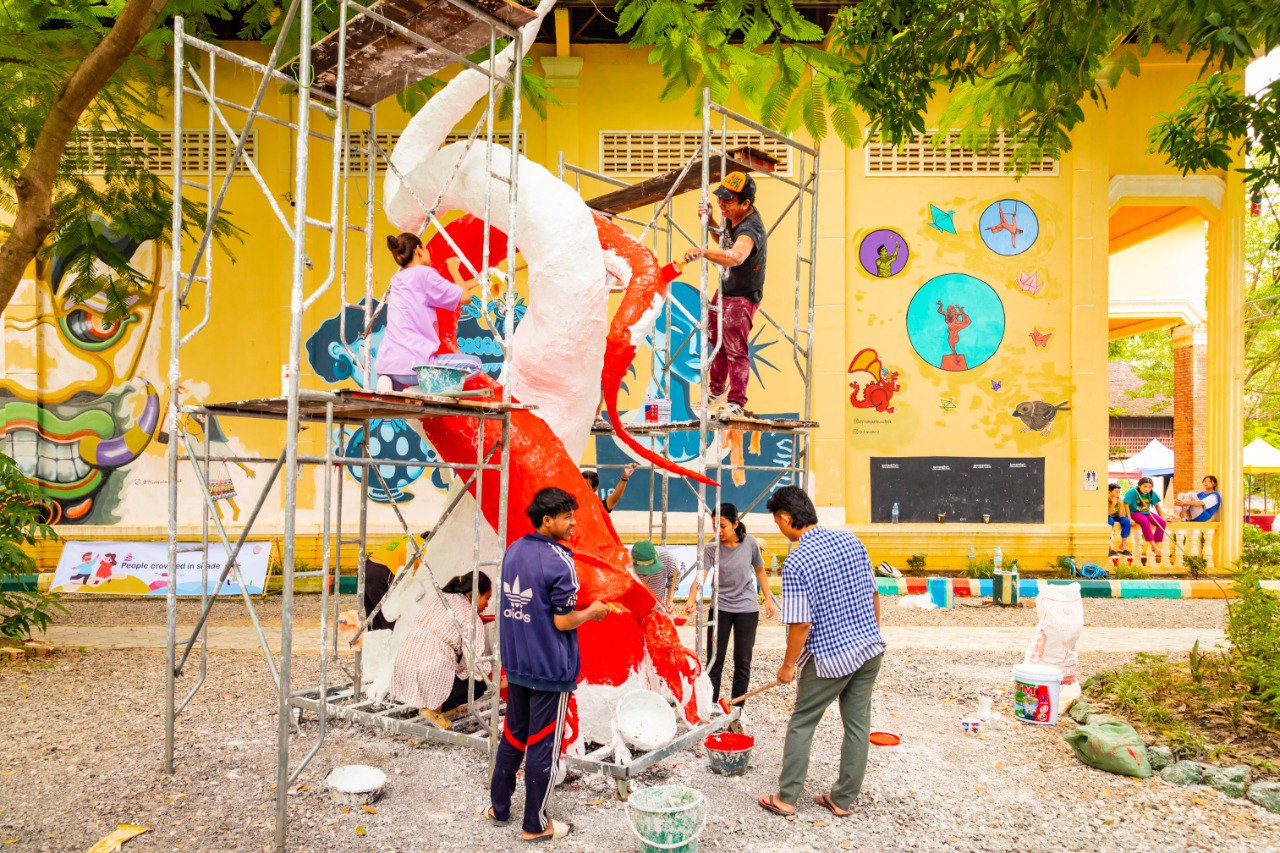 LDNH project is represented by four country partner organizations (Philippine Educational Theater Association, Gabfai Ctp of Thailand, Phare Ponleu Selpak in Cambodia, and ACD-Laos in Laos PDR), which developed synergies to earn more political influence and overall effect in the Southeast Asia region.