Khmer culture is an essential source of inspiration for art students at Phare Ponleu Selpak. The architecture inherited from their ancestors is present throughout Cambodia, and is often found in temples and places of religious worship.   
A Special School Trip to Preah Vihear
From June 29 to July 1, a group of 22 students and 8 teachers from the Phare Visual and Applied Arts School (VAAS) went to Preah Vihear to observe the ancient sculptures and temple ruins throughout the area. They spent the trip observing, painting, and soaking up the atmosphere of the place, accompanied by their teachers.  
The school trip gave the visual art students the opportunity not only to apply the drawing and painting techniques taught at Phare, but also to present their work to the public. Starting from 11 August, their artwork has been on display and offered for sale to visitors and guests in Battambang.

If you visit the Phare campus or attend a circus show, you can still see many of their pieces (along with those of their teachers) in the art exhibition space at Phare Ponleu Selpak.  
A Sample of the Student Art Exhibition
Here are just some of the many student and teacher artworks made during the trip to Preah Vihear: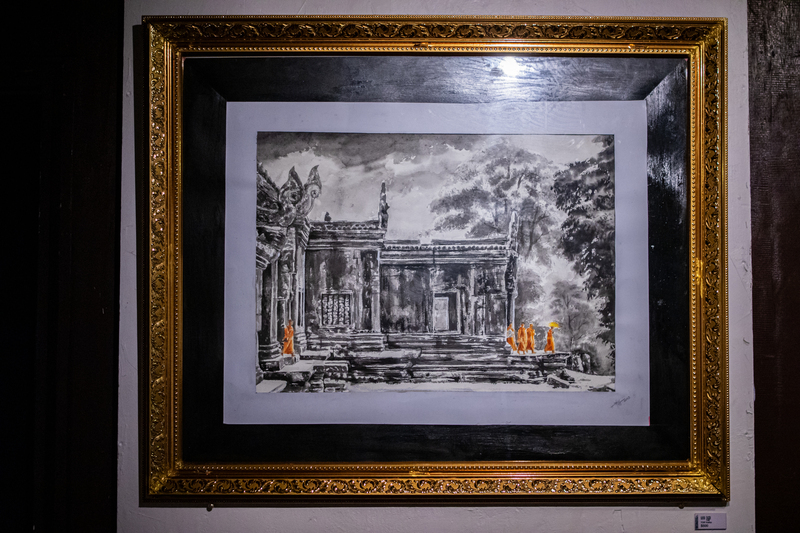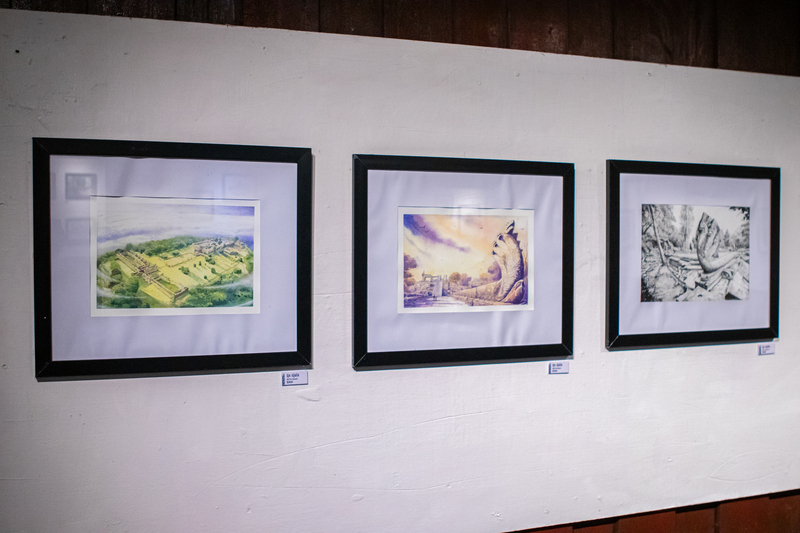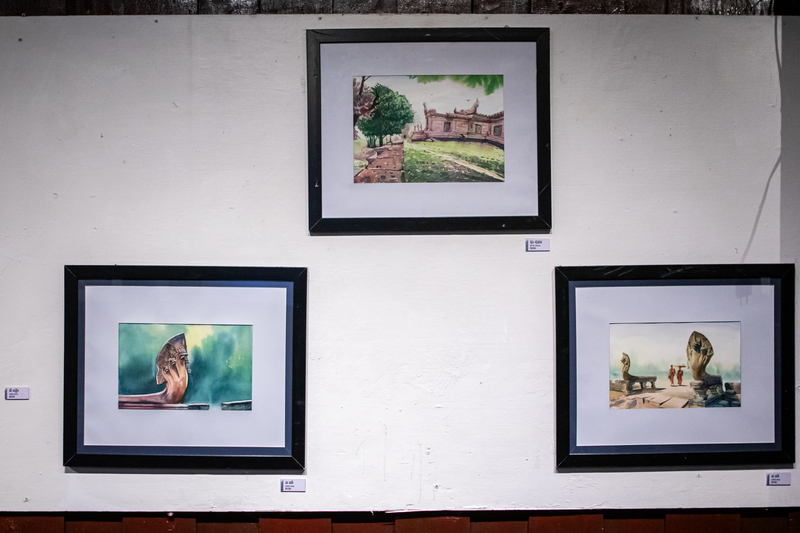 Artists: DAIM Sourt, BUTH Sonrin, CHEA Dara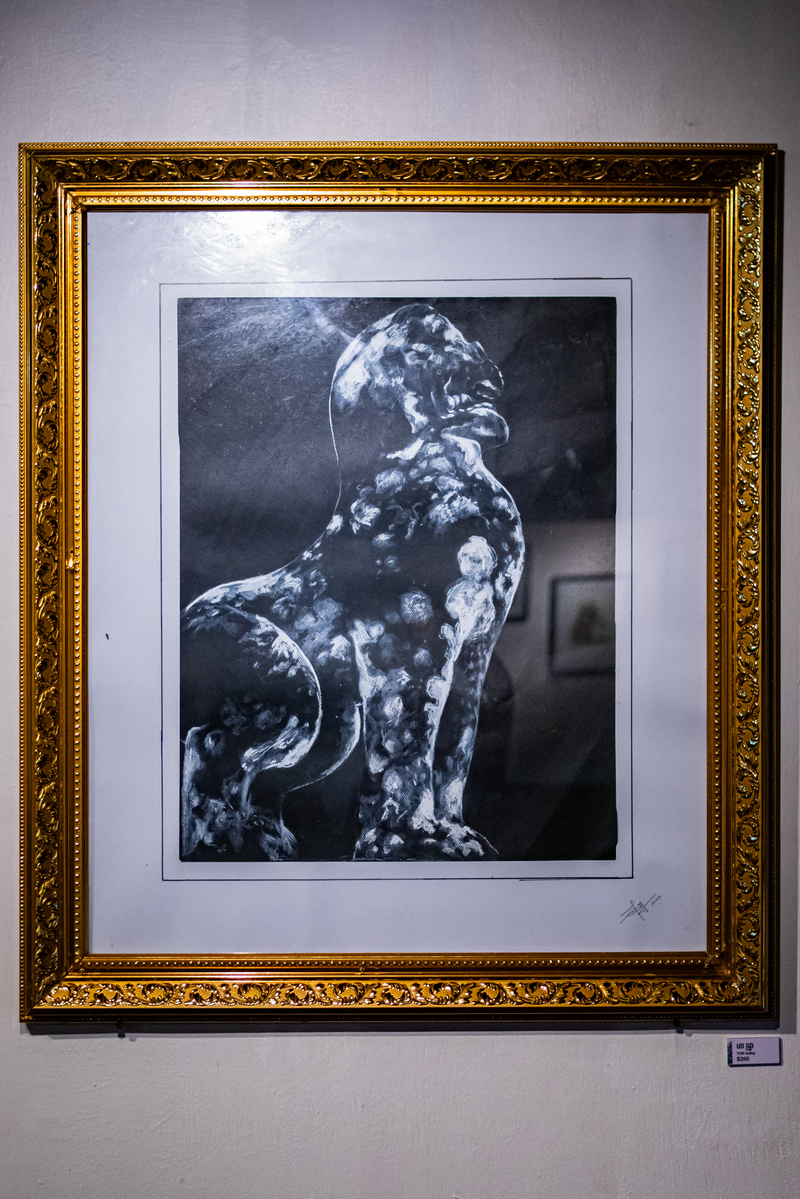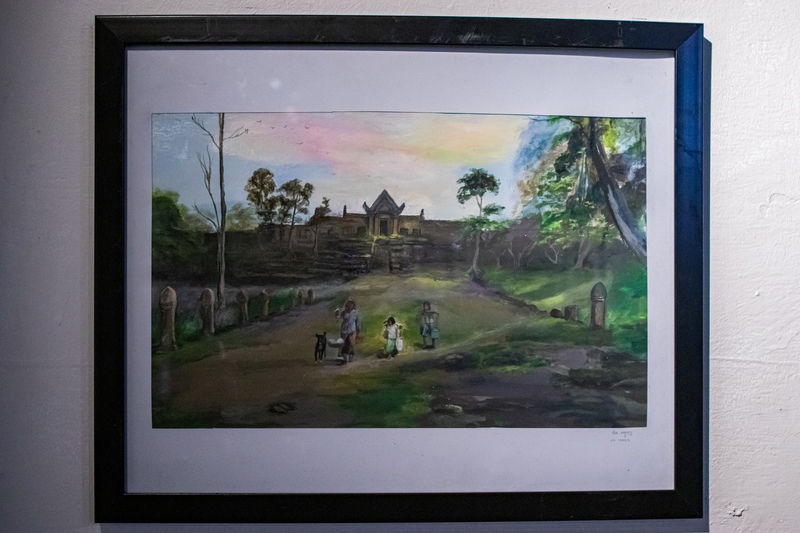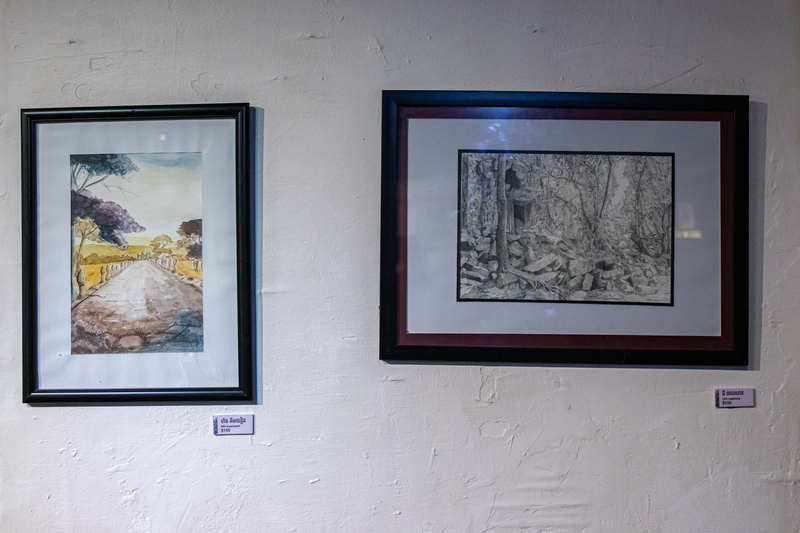 Artists: HIN Koemyean, CHI Leapheng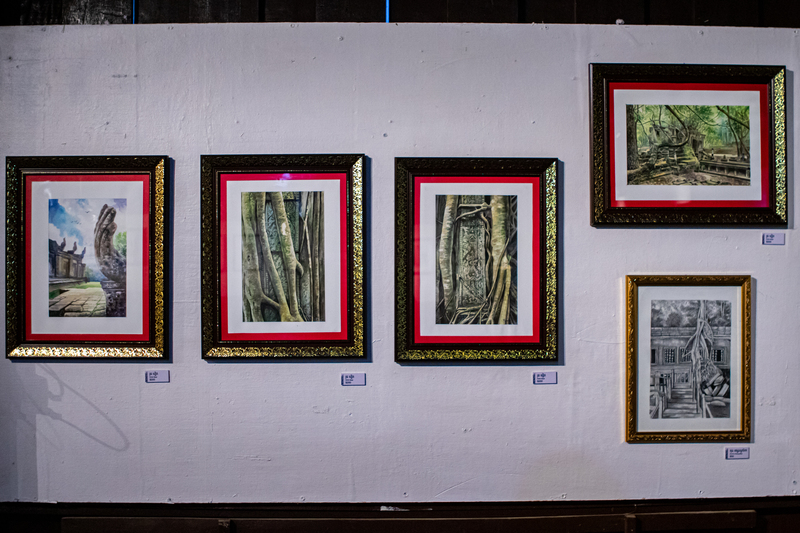 Artists: RON Beat, PUTH Pichsolika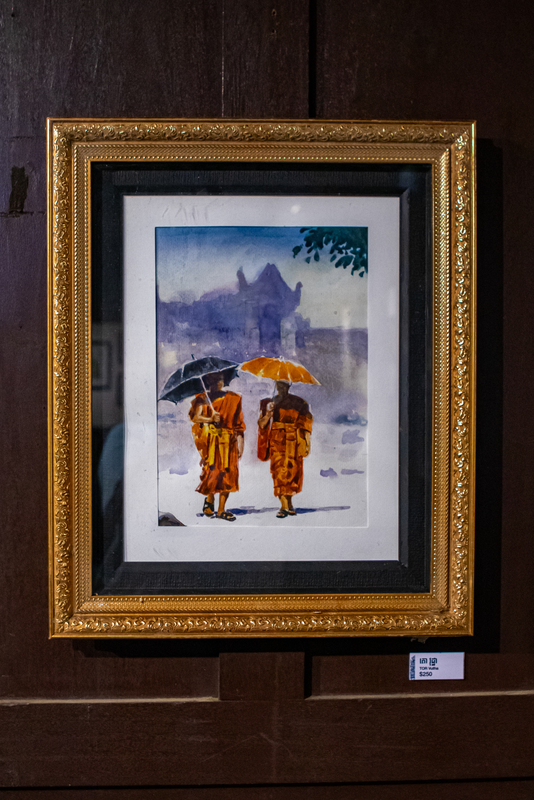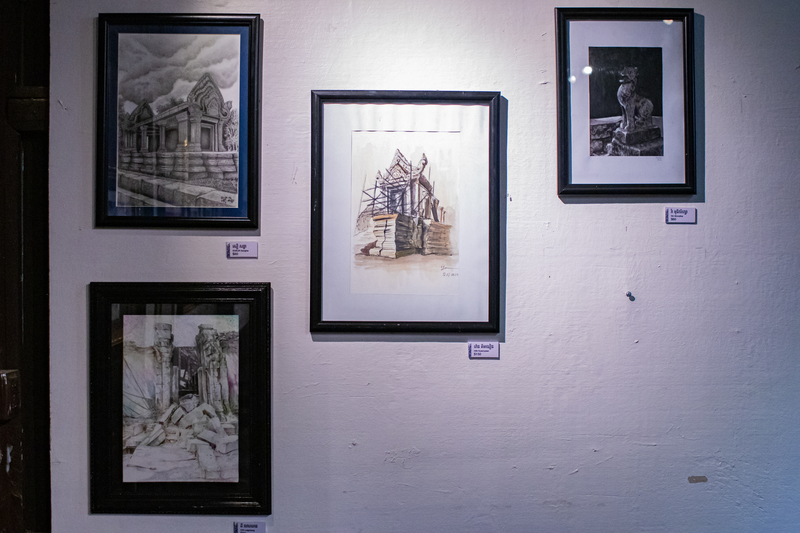 Artists: CHI Leapheng, HIN Koemyean, RA Monyliza, SOEUR Sangha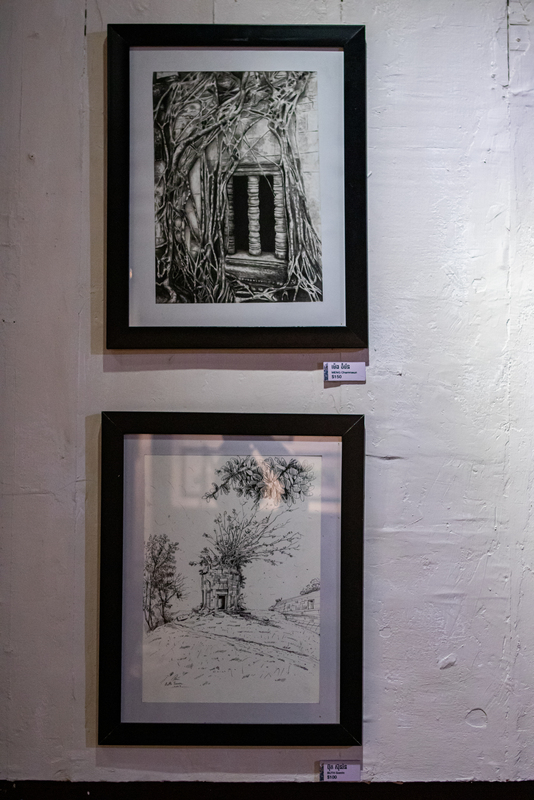 Artists: MENG Chamroeun, Buth Sonrin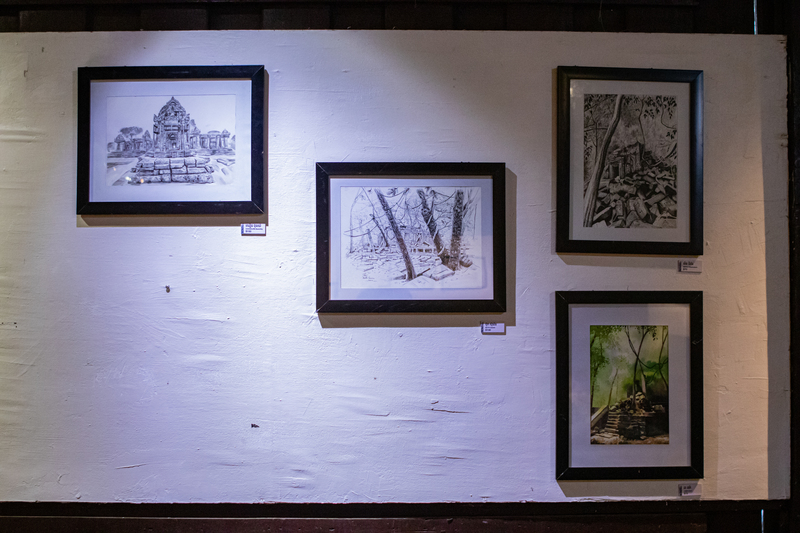 Artists: CHHOEURN Bunchhy, BUTH Sonrin, MENG Chamroeun, CHEA Dara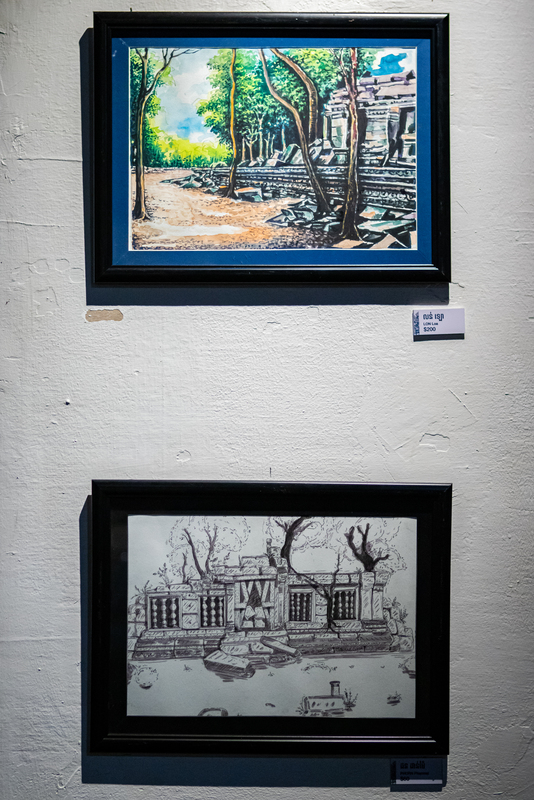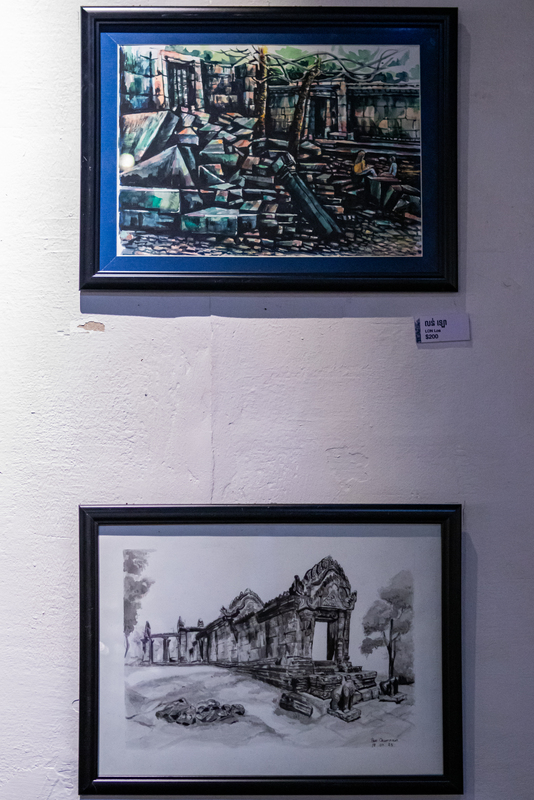 Artists: PHORN Phanmai, BUN Chamnan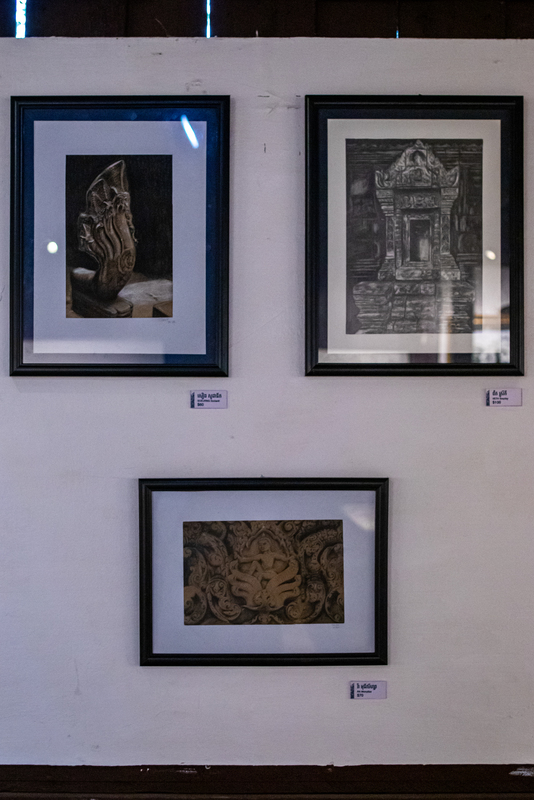 Artists: SOEURN Sodanit, RA Monyliza, VETH Sreytey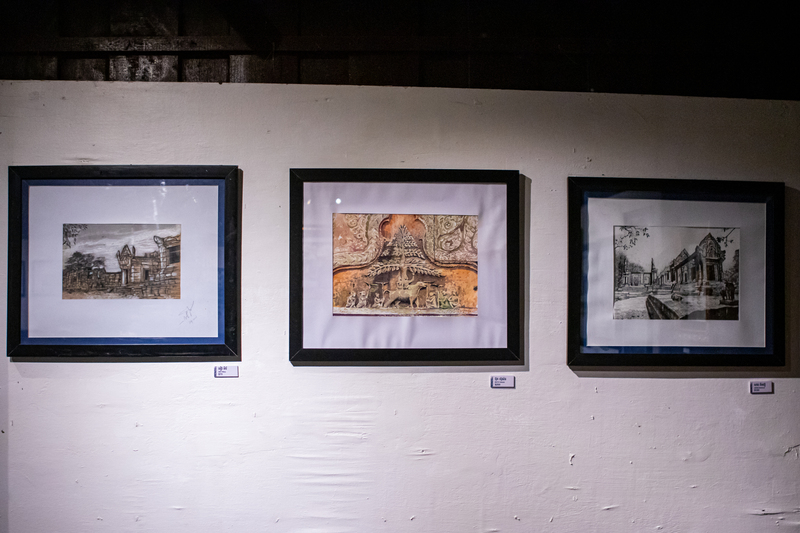 Artists: AEV Mary, BUTH Sonrin, HENG Kimhour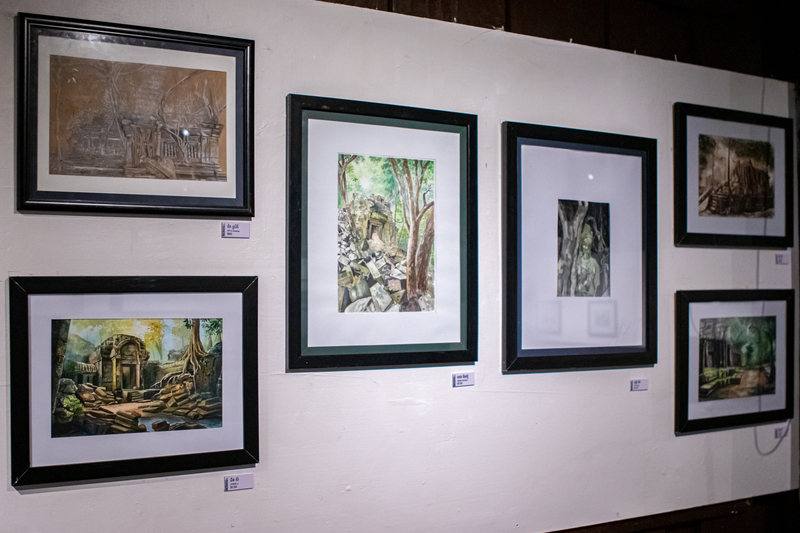 Artists: VETH Sreytey, CHEM Li, HENG Kimhour, AEV Mary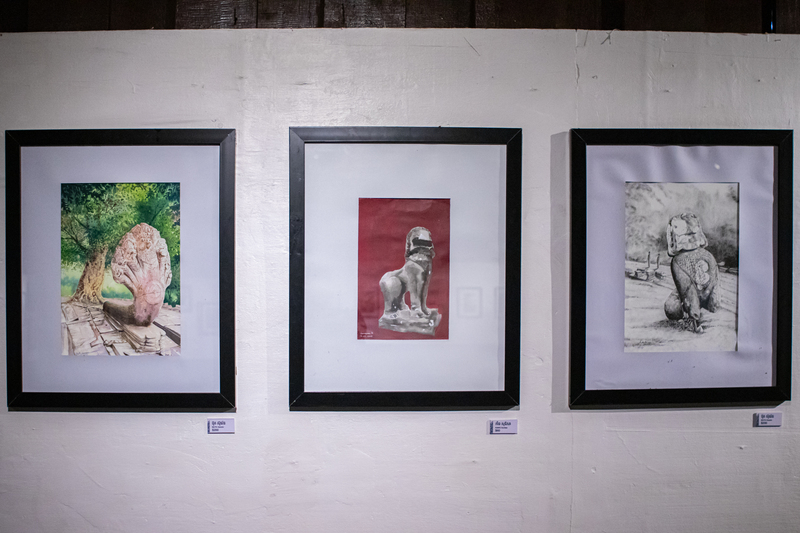 Artists: BUTH Sonrin, KANG Sunisa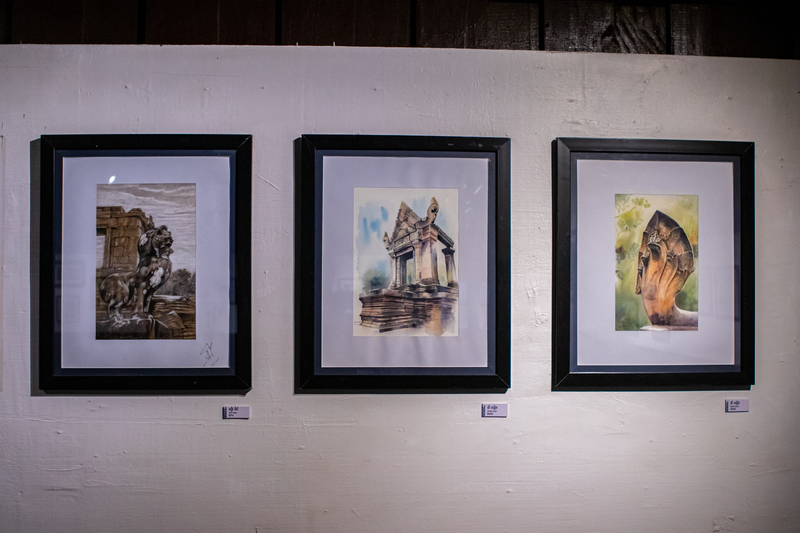 Artists: AEV Mary, DAIM Sourt 
All photo credits: Juliette DELORON
Conclusion
The school trip to Preah Vihear was an enriching and unforgettable experience for students and teachers alike. VAAS organizes these kinds of arts education field trips several times a year to give visual arts students the opportunity to work in the field, to get exposure to their rich Khmer heritage, and to renew their sources of inspiration.   
If you'd like to give more art students a chance to deepen their practice on school trips like this one, make a contribution to Phare Ponleu Selpak today!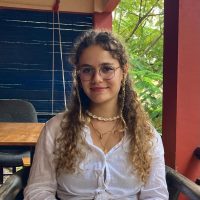 Olivia AUDO works as a communication intern at Phare Ponleu Selpak. She is looking to develop her writing and communication skills, and is particularly interested in the humanitarian and cultural sectors. She is currently a student at Sciences Po Toulouse in France.