The tension between Khmer art preservation and development has been growing recently. During the 2023 S'Art Urban Art Festival, there were several discussions about arts and shared cultural heritage. This discussion with artists attempted to explain and understand the tensions between preserving Khmer artistic culture and introducing new art forms. 
The primary discussion of the panel was: What does it mean to be a contemporary artist in a country that is still fighting to preserve its art and culture that were all-but-lost just 30 years ago?  
VUTH Lyno moderated this important discussion among Khmer artists across a range of disciplines and backgrounds, including dance, digital art, photography, painting, and fine art. 
Watch the video below to catch up with the whole panel discussion: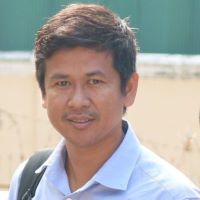 HOURT Bunny was trained in Khmer folklore dance and holds a BA in Choreography from the Royal University of Fine Arts. Bunny has also worked as a technical director and stage manager on a number of international productions, including Art for Peace in 2019 and Cambodian Living Arts in 2021–2023. Bunny is also a faculty member at the Faculty of Choreographic Arts, Royal University of Fine Arts in Phnom Penh.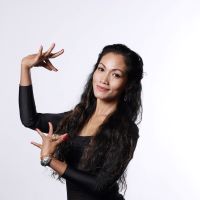 CHUMVAN Sodhachivy (a.k.a. Belle) has been training in Khmer classical dance since the age of 9. She also performs Cambodian shadow puppetry and contemporary dance. Belle has joined contemporary dance workshops around the world and has participated in diverse productions and art festivals. Belle is a founder of SilverBelle Dance Group of Performing Artists. She is also a Vice Dean at the Faculty of Choreography of the Royal University of Fine Arts in Phnom Penh.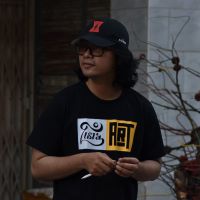 SAM Daro is a conceptual and digital artist based in Phnom Penh. Self-taught from a young age, he drew as a means of processing family problems and depression. He was inspired by cartoons, anime, and video games. After completing his degree, he worked as a cartoonist and then as a conceptual and digital artist at a video game company. Daro urges the next generation of digital artists to do something creative and meaningful.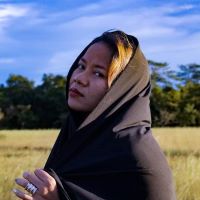 SAO Sreymao was born in Site 2 refugee camp on the Thai border. She graduated from Phare Ponleu Selpak's School of Visual and Applied Arts in 2006. Her work includes painting, photography, digital art, sculpture, and performance. Her works explore personal expression and memories, as well as the changing physical and psychological landscapes of Cambodian urban and rural communities. Her most recent exhibitions are currently on display in both Phnom Penh and Singapore.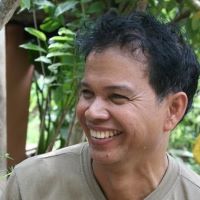 SUOS Sodavy was born in Phnom Penh and studied at the Academy of Fine Arts in Budapest, Hungary. He mostly paints with oils and has exhibited extensively in both Southeast Asia and Hungary. He has worked as Director of the Arts & Handicrafts Department at the Ministry of Culture & Fine Arts and as a Teacher in the Faculty of Fine Arts in Phnom Penh. Sodavy is now retired and works out of his studio.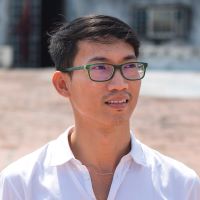 Panel Moderator: VUTH Lyno is an artist, curator, and educator interested in space, cultural history, and knowledge production. His artworks engage with place-making, notions of community, and micro– and overlooked histories. He works across various media, often constructing architectural or spatial bodies for interaction. Lyno is a member of the Stiev Selapak collective which founded and co-runs Sa Sa Art Projects, a long-term initiative committed to the development of contemporary visual arts in Cambodia. 
Promoting and building a deeper understanding of the khmer contemporary art and Khmer culture was a key theme of the S'Art Urban Arts Festival.  
Whether you watched it in person or online, we hope you enjoyed this panel discussion and learned something new about contemporary arts and culture of Cambodia within the context of Southeast Asia. 
Want to be part of exciting art festivals and events like S'Art in the future? Join Phare Ponleu Selpak as a volunteer and get first-hand experience changing lives through the arts.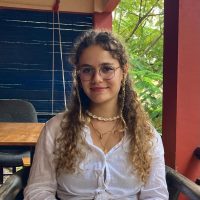 Olivia AUDO works as a communication intern at Phare Ponleu Selpak. She is looking to develop her writing and communication skills, and is particularly interested in the humanitarian and cultural sectors. She is currently a student at Sciences Po Toulouse in France.