Karona is a 19 year old young man from the Siem Reap countryside. He is a student at the Phare Visual and Applied Arts School and the first recipient of a visual arts scholarship from the Srey Bandaul Art Development Fund.
"The things I enjoy the most about Phare Ponleu Selpak are the surroundings of the campus, the qualified lecturers who have excellent teaching skills, and all of my friends who share my enjoyment of the arts," said Karona. "The fact that I can feel myself improving and I can support others in the same way that my seniors do, makes me the happiest.

"While I was in Siem Reap, Mr. Osman and my seniors visited an art exhibition in which I had the opportunity to get to know them. It was beautiful when they shared with me their greatest artistic moments and suggested that I apply for the art scholarship from the Srey Bandaul Art Development Fund so that I may carry on with my journey to becoming an artist. That's the reason why I eventually decided to apply for the scholarship.
"This scholarship has benefited me a lot, and I'm truly motivated to study both for myself and for those who gave it to me. I arrived in Battambang last January, therefore, I did not have any memories about Lokru Bandual at Phare Ponleu Selpak. Even so, I still got to know something about him thanks to my friends and teachers, including the fact that he was a nice and friendly person, with a special relationship with his students. He was one of the coolest professors with the most creative teaching techniques."
What Karona Has Learned So Far at Phare Ponleu Selpak
During his studies, Karona has learned new techniques for painting.
"So far, I have studied lots of painting types," he said. "At the beginning of my first class, I started to draw animals and trees, and now I still continue to do it because that is one my favorite subjects to draw."
His art lessons have taught him about various artists' styles. It can take up to a month to finish each lesson.
"To learn we have to dive into the subjects in stages," he said. "For example, for a lesson around a masterpiece of art, the teacher will assign us projects requiring us to do research and make images in order to complete the lesson project."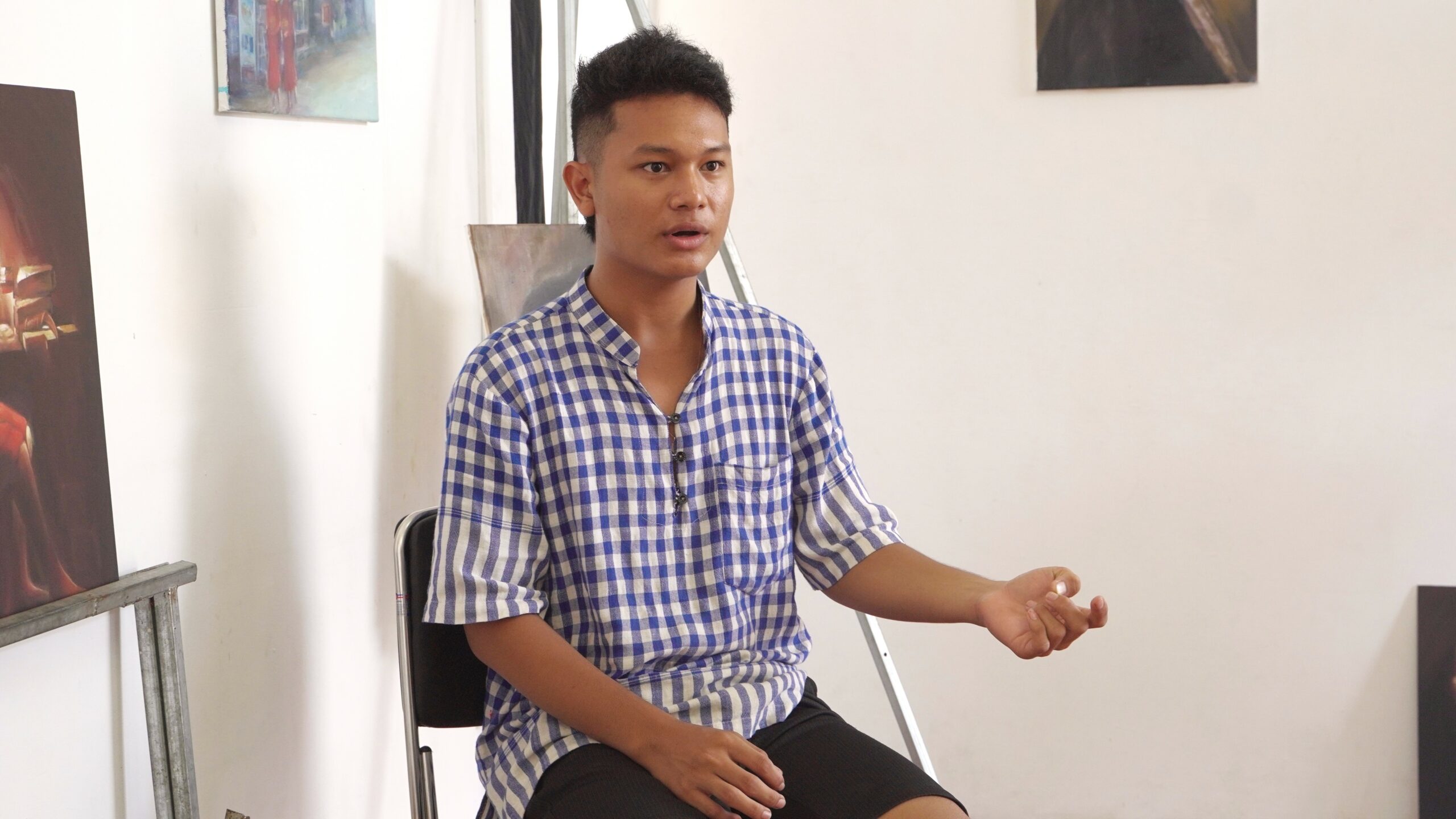 Karona showed us one of his creations, included below.
"For example, this painting took me two weeks to complete," said Karona. "The first week, I had to research, take pictures and learn about its concepts of it. The second week, I started the process of drawing it. Compared to my other works, I can say this is the fastest work that I have done."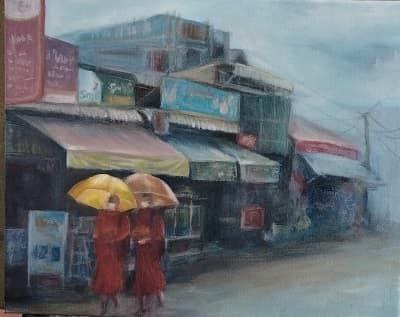 Rong L'kon market 
Karona says he is grateful for having the chance to learn many different artistic styles in his classes, even if he is still in the process of discoverying his favorite. This exploration process is the reason why he is committed to being more creative day by day and improving his work to evolve his style and get better.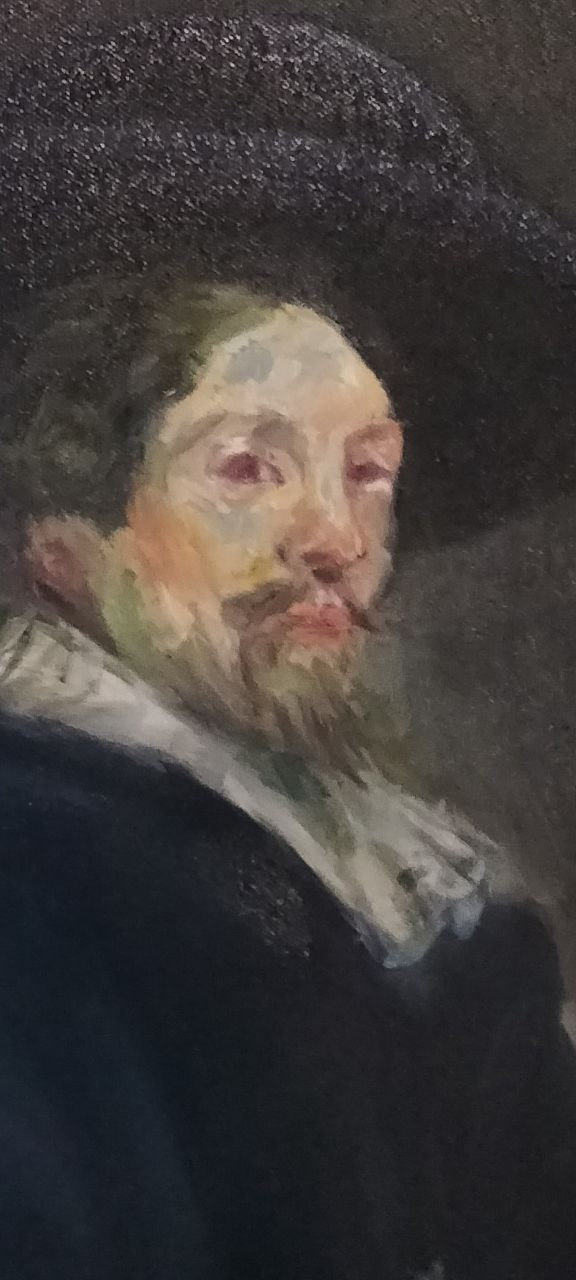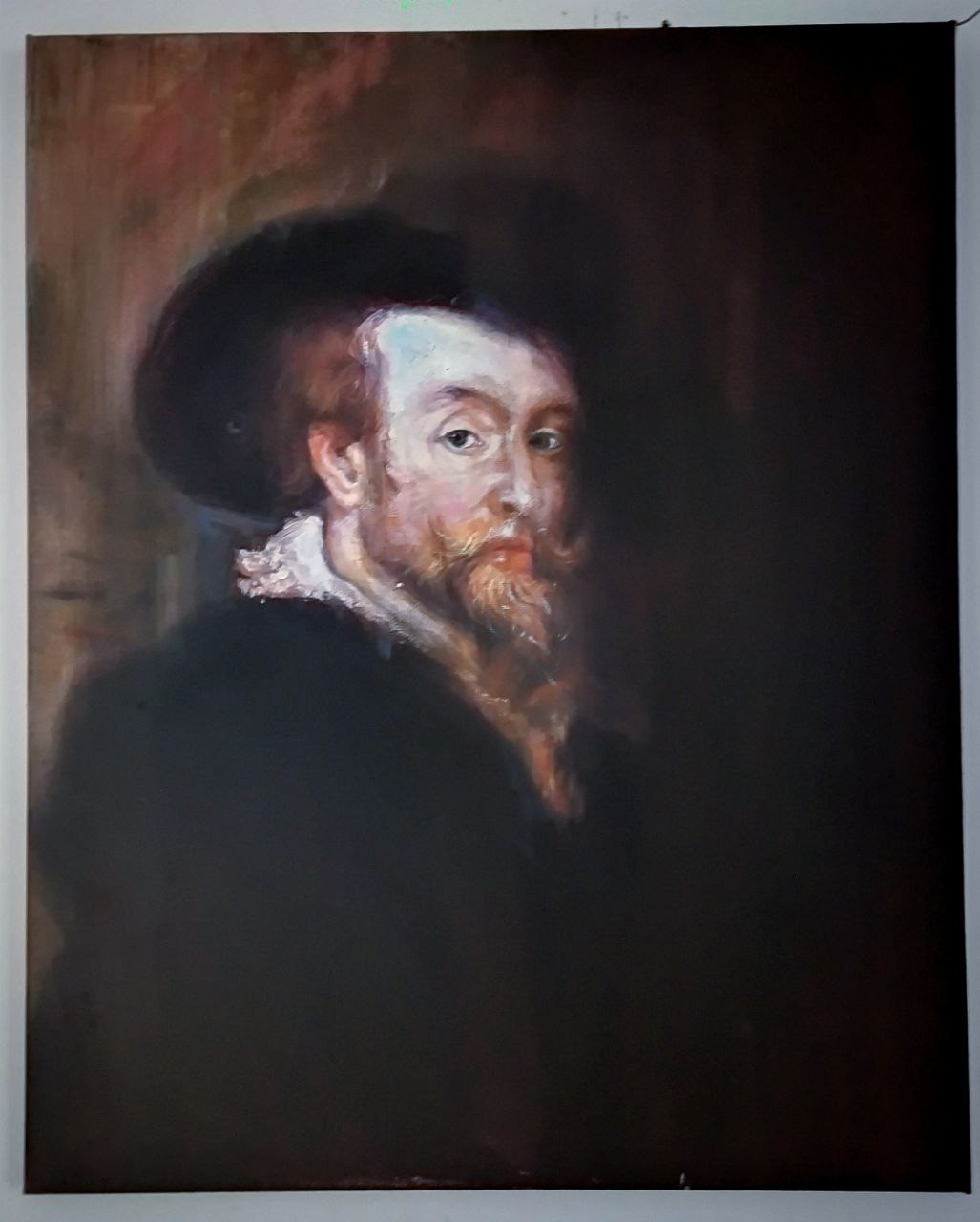 Before and after Karona took lessons at Phare Ponleu Selpak

Karona's aspirations are clear.

"I dream of becoming a unique artist, whose work is displayed in well-known galleries, or even open my own gallery and provide opportunities for other artists to showcase their accomplishments," he said.

About the Srey Bandaul Art Development Fund
To keep Lokru Srey Bandaul's legacy alive, Phare Ponleu Selpak has launched the Srey Bandaul Art Development Fund. This new fund, managed by its very own committee, will see that the funds and donations received are used for the specific purposes of art development and upholding the artist's right to create.
Fundable​ activities may include:
Bringing art classes out of Phare Ponleu Selpak to children in impoverished communities in and around Battambang, Cambodia.
Providing opportunities to budding artists through art scholarships and grants.
Organizing art residencies for local and international artists to encourage deeper dialogue and broaden student-artists' horizons.
Developing projects around everybody's right to create.
Developing the "Phare in the City" program to make arts accessible to the general population through festivals, forums, and exhibitions.
If you're interested in learning visual arts, graphic design or animation at the Phare Visual & Applied Arts School, visit the Students page for more information.

Help more students in Battambang: Make a financial contribution to Phare Ponleu Selpak and empower youth to face tomorrow's challenges.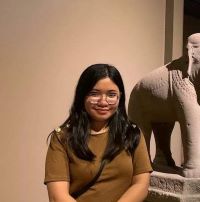 CHIERN Piseth Samphallyka
Chiern Piseth Samphallyka works as the Communications Assistant at Phare Ponleu Selpak. She believes life is like the beauty of art. Currently she is a university student and wants to develop her SEO skills. She loves to read novels and listen to music in her free time.