Join Us for the Sangker River Run: A 30 km Fundraiser Run (or Cycle!) for Phare Ponleu Selpak
students enrolled annually
invested yearly in education and the community
What we do
Over 1,000 students are empowered every year through our schools and programs in performing, visual, and applied arts. Both leisure classes for children and vocational training for young adults develop their creativity, communication, and concentration skills, and give them access to a sustainable artistic career while preserving and promoting Cambodian arts and culture.
Support us
Help us spread a passion for the arts across Cambodia. We believe that all children, regardless of their background, deserve to have access to the healing powers of the arts. Our artistic training provides art therapy as well as professional skills that lead to lasting employment. Your donation directly supports these programs.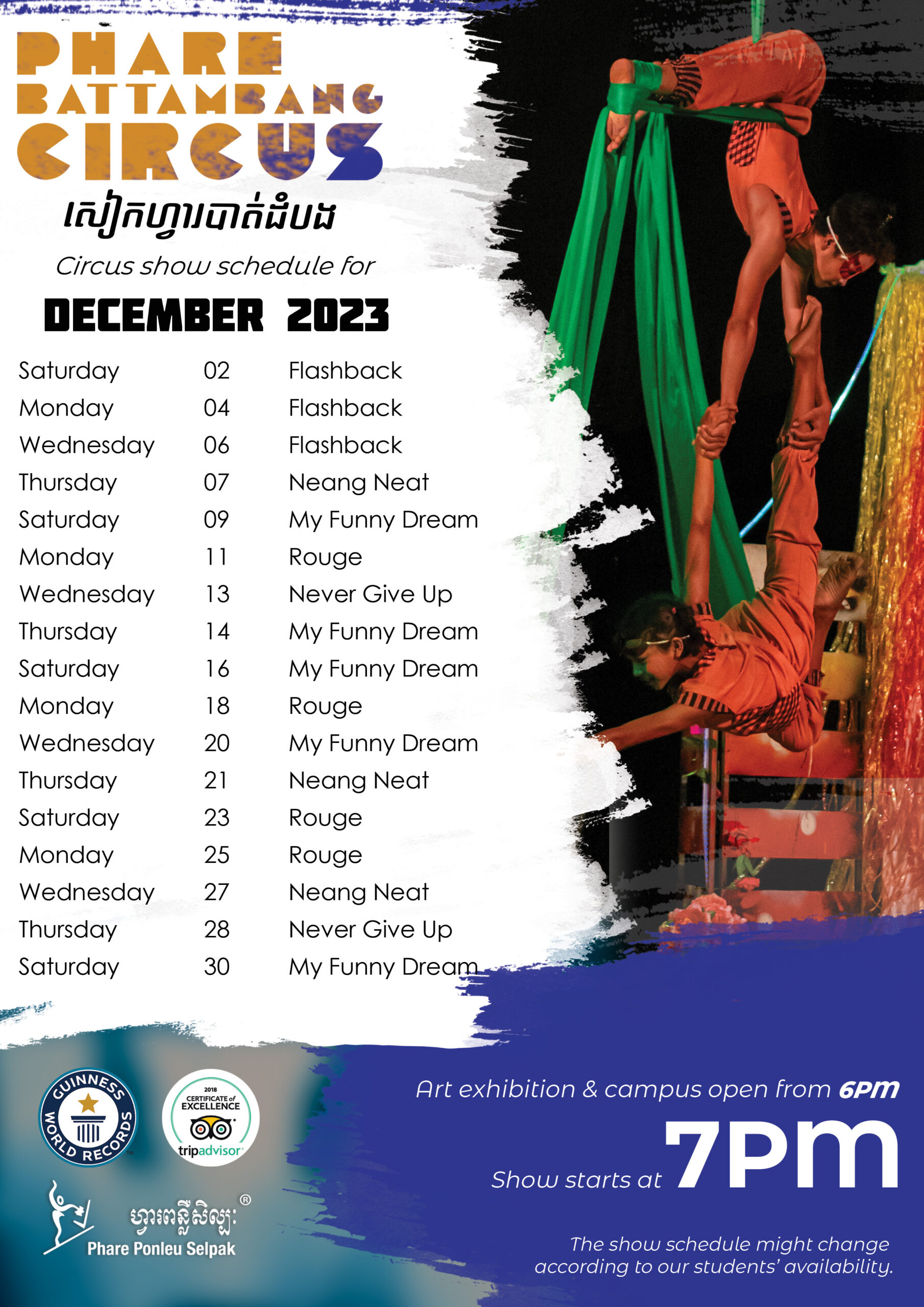 Circus shows
Experience a circus show by our talented students. Shows take place on Mondays, Thursdays, and Saturdays starting at 7 p.m. Buy your tickets online or on campus!
Visit the campus
Mornings and afternoons, Monday to Friday, we welcome you on free guided tours of our vibrant campus.
Sponsor a Child
When you join our child sponsorship program, your monthly gift gives our most at-risk students the aid and support they need to stay in school and pursue their passions.
Volunteer with Us
We welcome committed and passionate volunteers who have specific expertise or experience which fills a current need. Those needs change over time, but some examples of skills often needed are in social media, communications, IT, lighting, sound design, merchandising, and customer service.
Job Openings
Do you believe in the power of the arts as a tool for human development and social change? If this is you, join our team! Check out our open positions here.