students enrolled annually
invested yearly in education and the community
What we do
Over 1000 students are empowered every year through our schools and programs: performing, visual, and applied arts leisure classes, and vocational training aid children and young adults to develop their creativity, communication, and concentration skills, and to access a sustainable artistic career whilst preserving and promoting Cambodian arts and culture.
Support us
Help us spread a passion for the arts across Cambodia. We believe that all children, regardless of their background, deserve to have access to the healing powers of the arts. Our artistic training provides art therapy as well as professional skills that lead to lasting employment. Your donation directly supports these programs.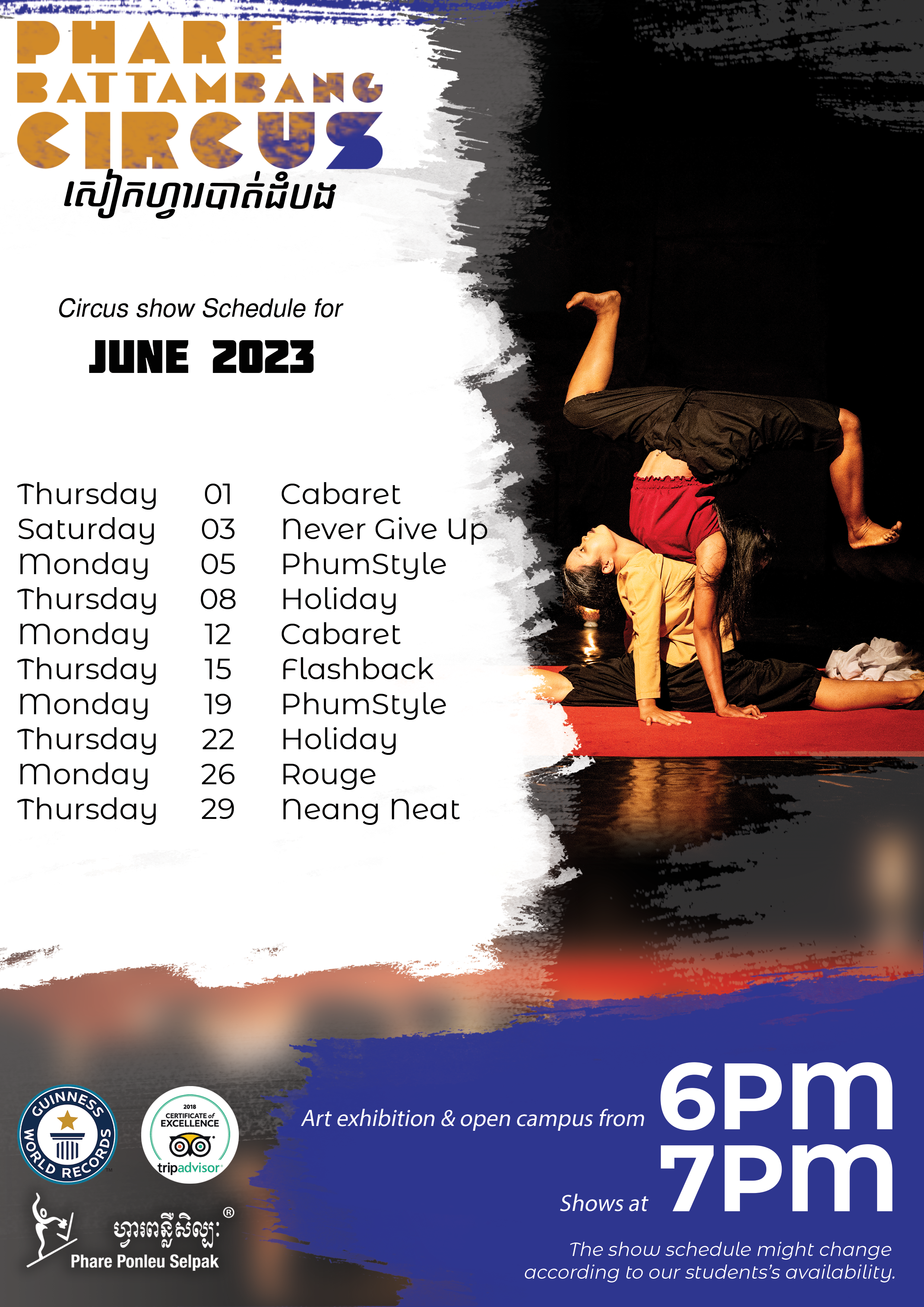 Circus shows
Multiple times a week, you can experience circus shows by our talented students. Shows take place on Monday and Thursday from 7pm, and tickets are bought directly at the campus.
Visit the campus
Mornings and afternoons, Monday to Friday, we welcome you on free guided tours of our vibrant campus.
Sponsor a child
When you join our child sponsorship program, your monthly gift gives our most at-risk students the aid and support they need to stay in school and pursue their passions.
Volunteer with us
We welcome committed and passionate volunteers who have specific expertise or experience which fills a current need. Those needs change over time, but some examples of skills often needed are in social media, communications, IT, lighting and sound design, merchandising and customer service.
Job openings
Do you believe in the power of the arts as a tool for human development and social change? If this is you, join our team! Check out our open positions here.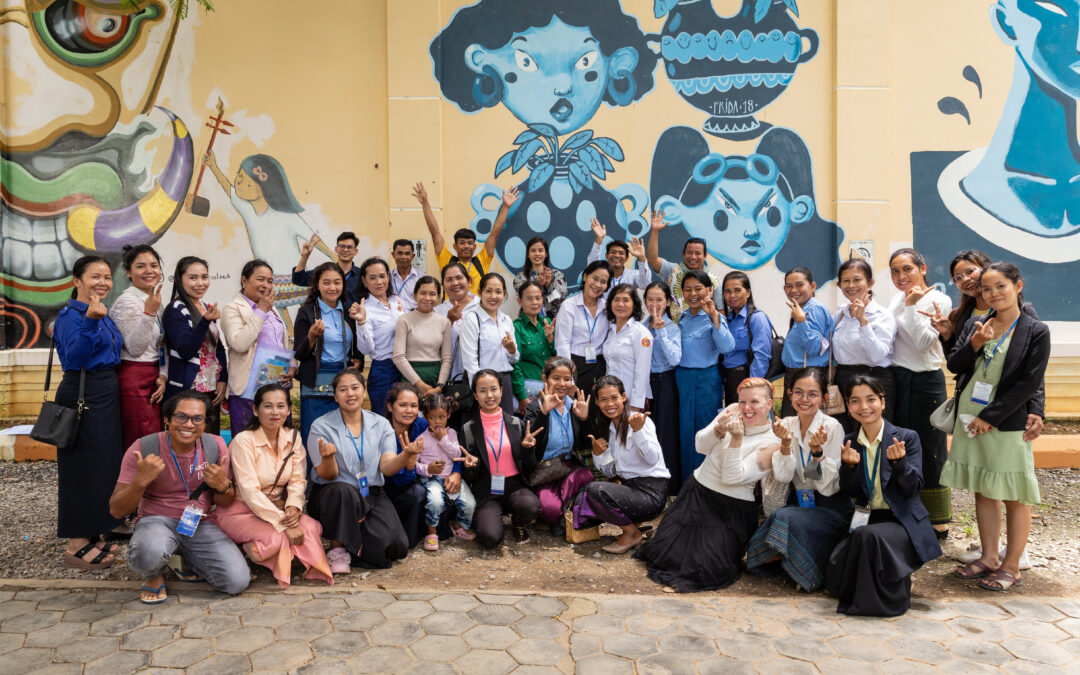 Through a series of workshops in the fall, we've focused intensely on training Battambang's public school kindergarten teachers on integrating arts in the education of young children.  The first workshop took place back in September, where we hosted Kindergarten...
read more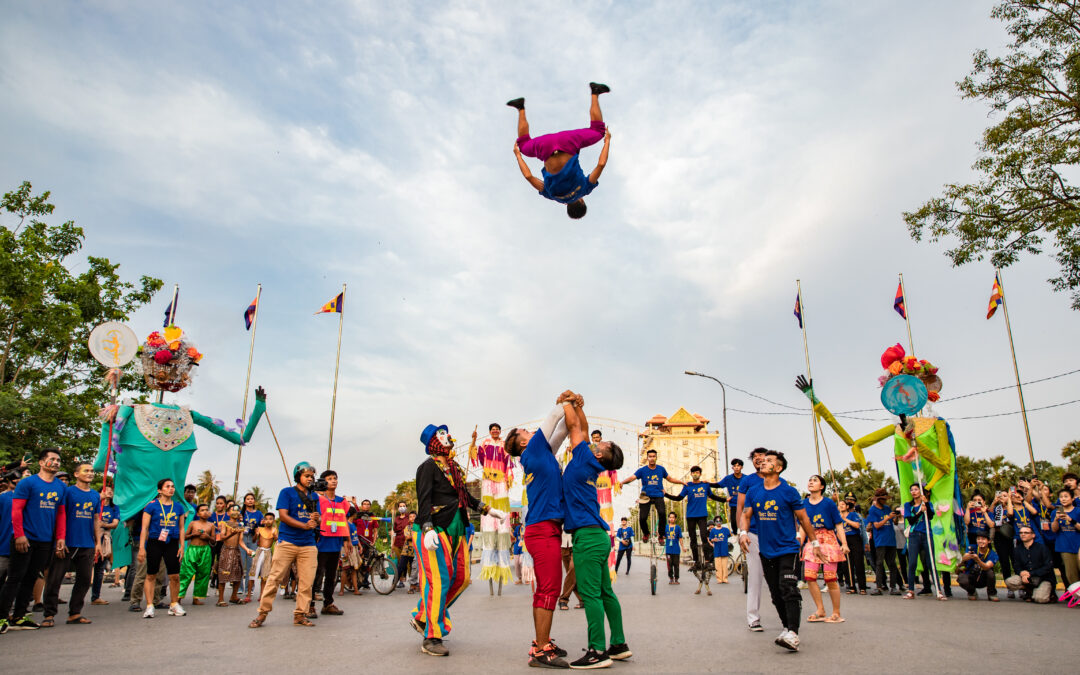 2022 has come to a close, and it is with both pride and gratitude that we look back on all the things we have achieved in this first full post-lockdown year. The highlights are too many to count, but here – in words and in pictures – is our attempt.  Guinness World...
read more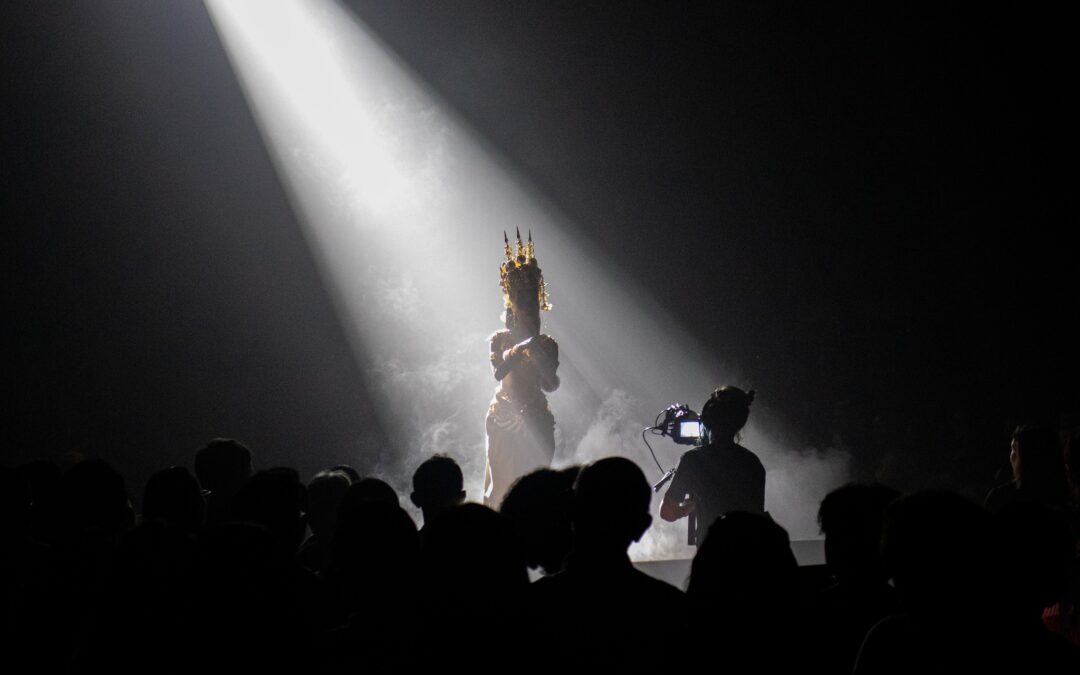 December 18th marked a day we had been looking forward to for a very long time. After months of hard work, we were able to present our virtual fundraising gala Fight for Light: A one-of-a-kind musical circus adventure and multimedia love story about Phare Ponleu...
read more