LY Vanthan – better known today as just "Vanthan" – is a multi-talented singer, songwriter, record producer, and instrumentalist. You probably know him as the musician behind "Khmer Gentleman," but did you know that Vanthan is also a graduate of Phare Ponleu Selpak?  
That's right: Vanthan is an alumnus of Phare Performing Arts School! In his own words, this is Vanthan's story from humble origins in Battambang to becoming one of Cambodia's most popular music stars. 
The Beginning: How Vanthan Discovered the Brightness of the Arts
I first joined Phare Ponleu Selpak in 2001 when I was nine years old. I was among the first generation (cohort) of Khmer traditional and modern music students at the Phare Performing Arts School. Bong Leap and several other current Phare music teachers were also in my classes back then.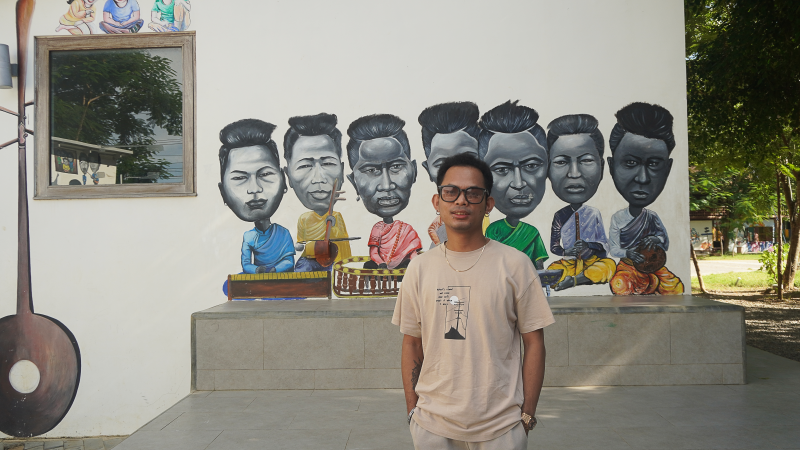 The earliest skills and instruments that I learned were in traditional Khmer music. My favorite was the khem, then I started to learn other instruments such as ta kae, ro neat and more.  
I love music, especially Khmer traditional instruments, and I also have talent for it as well. It helps that my father was also a professional music teacher at Phare Ponleu Selpak.  
Back in the day, things weren't easy for us students because the music school didn't have enough teachers, instruments, or even the proper music notes for us to learn. We had to learn those instruments by ourselves or from other artists – both national and international – who visited the school through exchange programs and musical workshops.
During my studies between 2001 to 2003, I had many chances to perform on stage with the circus team and to perform overseas with them on tour as well.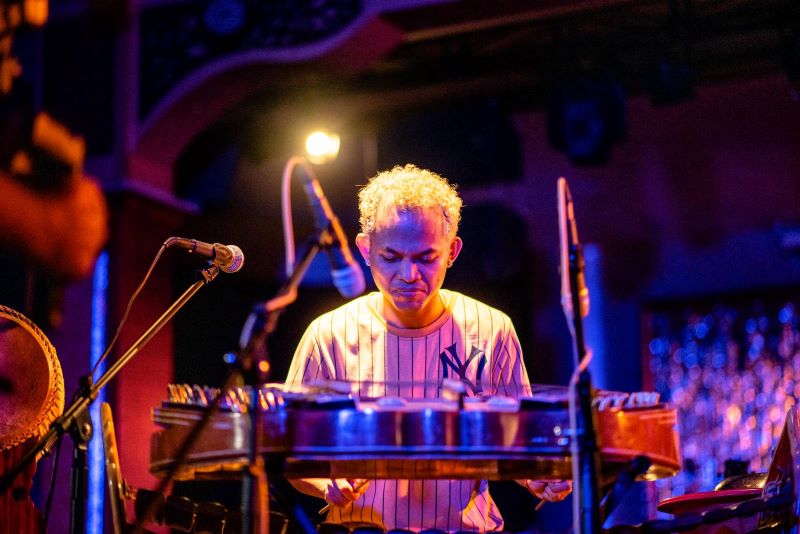 After Graduation: The Start of a New Journey
I graduated from Phare Ponleu Selpak in 2009 when I got the chance to go overseas for an exchange program in France. Because I was young and still new to the world of music and instrumentation, I didn't know how to mix traditional and modern pop music styles but that exchange program has taught me a lot about it. That same year, I joined Phare, the Cambodian Circus – the social enterprise in Siem Reap that supports the school – as a music performer alongside their circus team right after I returned from France.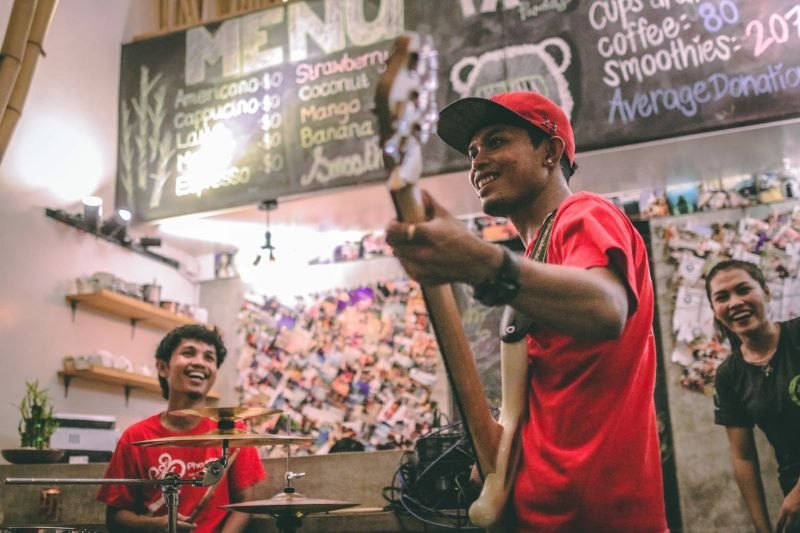 Starting out as a new musician is almost impossible, and I faced many obstacles while doing what I loved. One of the biggest challenges for a musical artist is that you must always create new things, especially when you have to write your own original songs. At the same time, you still have to match whatever the current trends are. 
Even though it was difficult, I still won't give up. I tried my hardest to keep learning, and to keep building success with my music.
Route from Local Artist to National Music Star
Aside from performing for Phare, The Cambodian Circus, Vanthan was also a member of a band called Behind the Shadow, which later changed its name to Bshadow and then BBand. In 2020, the band was discovered by Laura Mam, the CEO of Baramey Production, after he attended a Phare circus show in Siem Reap and saw Vanthan and others performing. 
Later on, Vanthan would debut as a solo artist with Baramey Production following his national recognition as the instrumentalist behind the massive hit "Time to Rise" by VannDa featuring Master Kong Nay, in which Vanthan played four different Khmer traditional instruments. 
Most recently, Vanthan released his hit single "Khmer Gentleman" featuring VannDa in April 2023 and since then, he's enjoyed national fame across Cambodia. 
Remembering His Roots: How Vanthan Gives Back to the Cambodian Arts
No matter where his fame has taken him, Vanthan never forgets his friends and colleagues who used to study music with him. He also hasn't forgotten Phare Ponleu Selpak where he built much of his musical foundation as an artist.  
This past month, Vanthan visited campus and shared some of his knowledge about music and sound mixing with current music students at Phare Performing Arts School. He also shared a message of encouragement for the next generation of Cambodian artists and musicians: 
"Remember that no musical instrument is easy to master, so don't spend your time learning it just to give up. Try something new and don't hesitate to show off your talents." 
Thank you, Vanthan. We're so proud of you! 
Help make more student stories like Vanthan's experience possible:
Contribute to Phare Ponleu Selpak and change the lives of Cambodian children and youth through the power of the arts.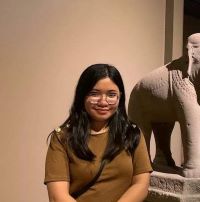 CHIERN Piseth Samphallyka
Chiern Piseth Samphallyka works as the Communications Assistant at Phare Ponleu Selpak. She believes life is like the beauty of art. Currently she is a university student and wants to develop her SEO skills. She loves to read novels and listen to music in her free time.