When you purchase a ticket to the Phare Battambang Circus, did you know you're supporting an entire community?
It's true. The funds from your ticket impact a wide variety of people and programs throughout Battambang Cambodia.
But First…
Before we dive into specifics, a brief announcement: You can now book and purchase Phare Battambang Circus show tickets online! We're excited to make it as quick and easy as possible to see our regular circus performances.
(Don't worry, you can still purchase tickets on campus or make ticket reservations via email at [email protected], via phone at +855 093 554 413, or via Telegram/WhatsApp: 077 554 413.)
So, now that you've purchased your ticket, how does it support Phare Ponleu Selpak? How does it impact the surrounding community?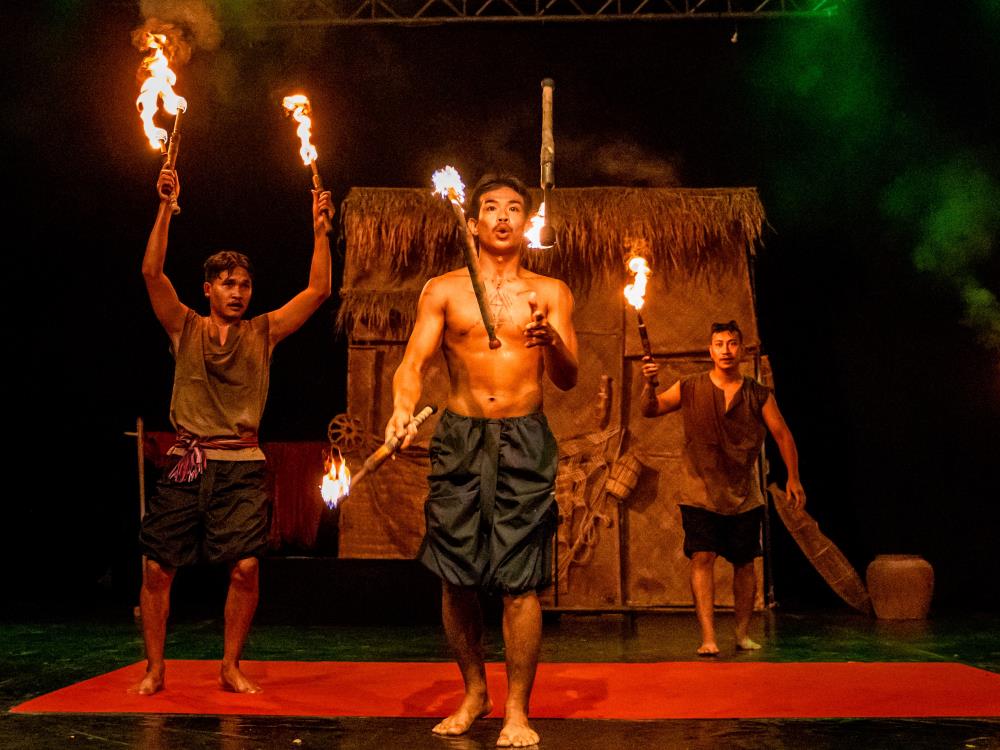 Photo credit: Stefano Morrone
40% of Your Circus Ticket Goes to….
Financial Support for Student-Performers & Their Families
The first 40% of your ticket purchase is shared directly with the student-performers of Phare Battambang Circus. They, in turn, support their families and siblings to cover schooling and living expenses.
Without this financial support, many arts and circus students would drop out of school and look for alternate sources of income. We believe the goal of arts education is that students should not have to make a choice between their passion and their income.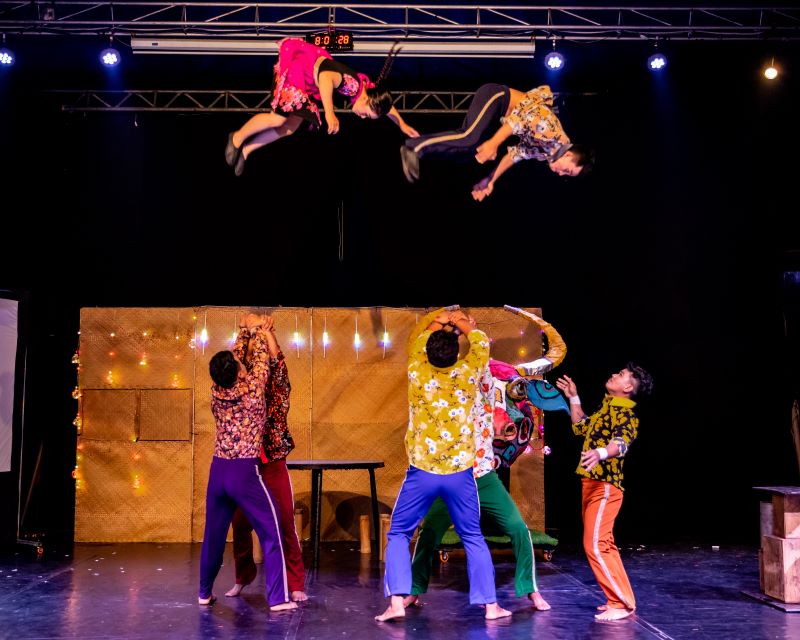 Photo credit: Stefano Morrone
60% of Your Circus Ticket Goes to….
Insurance & Benefits for Student-Performers
A percentage of every ticket purchase covers accident insurance for our student-performers. Additionally, a part of the revenue is reserved to continue supporting students in case of an injury during a performance or training.
Supporting Arts Education in Battambang
Your ticket booking also funds the free arts education programs, trainings, and workshops at Phare Ponleu Selpak, both in the Performing Arts School and the Visual & Applied Arts School. All of these programs include supplementary education and life skills courses with integrated social support services.
Learn more about the arts education programs offered at Phare Ponleu Selpak.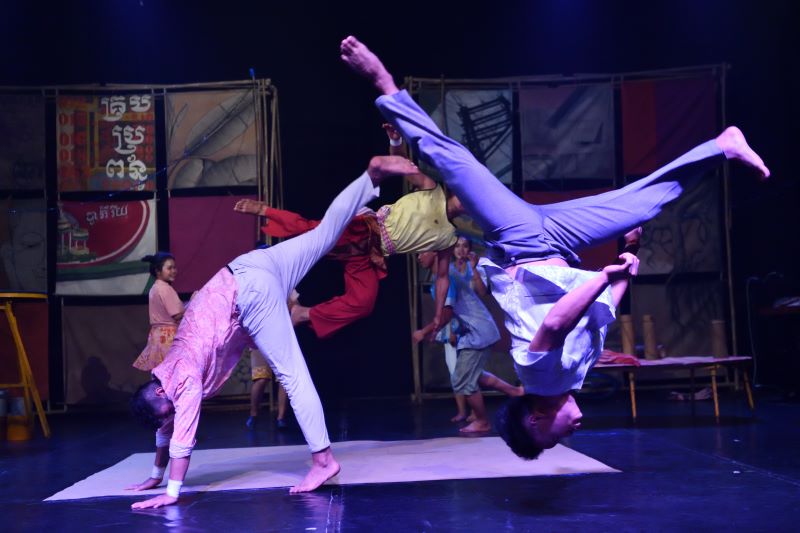 Photo credit: Jean-Michel

Fair Wages & Benefits for Non-Artistic Staff
Around 20 non-artistic staff work behind the scenes of every Phare Battambang Circus show, including technicians, show managers, ticket sellers, and café and boutique staff. Your ticket purchase ensures these staff earn fair wages and benefits.
A Little Bit of Everything Else
Finally, the funds from your circus ticket help cover all of the miscellaneous costs of running shows on our campus, from maintaining the big top and buying circus equipment to administrative and overhead costs.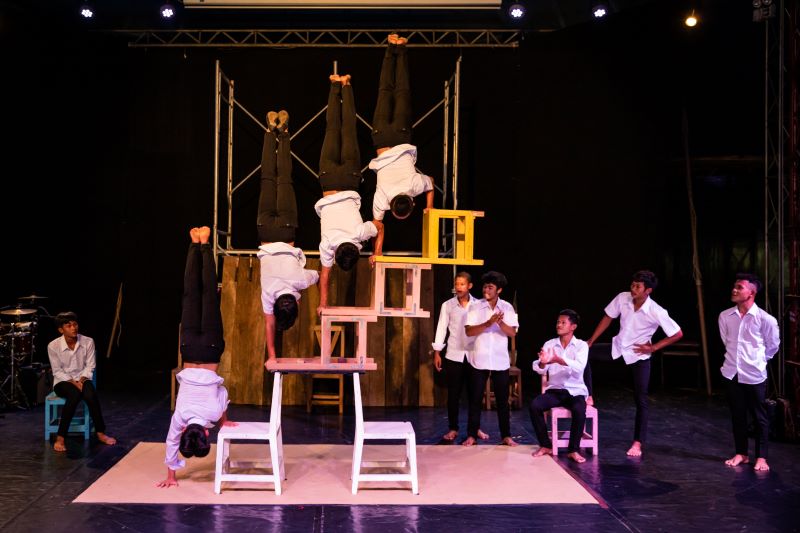 Photo credit: Stefano Morrone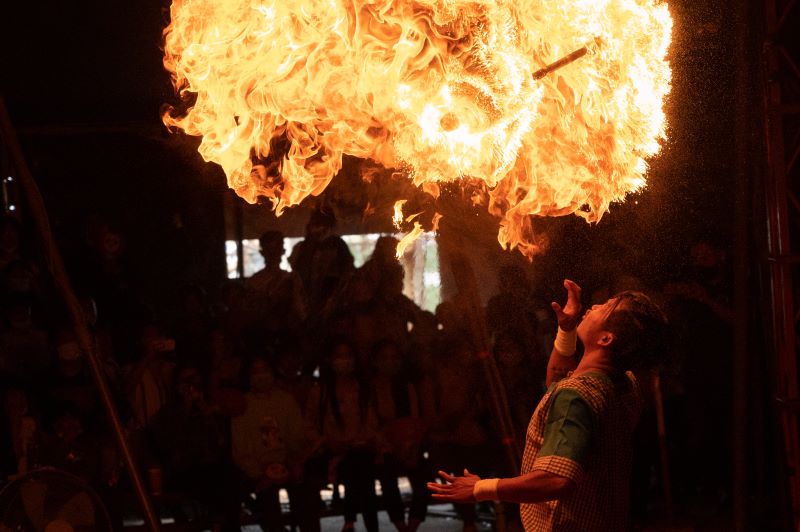 Photo credit: Scott Sharick

What Are You Waiting for? Book Your Ticket Today
We sincerely hope you'll attend a circus show at Phare Ponleu Selpak next time you're in Battambang. Not only do you support the life-changing power of the arts, but you enjoy an unforgettable performance by our talented students.
Don't miss the #1 tourist attraction in Battambang: Book your tickets to the Phare Battambang Circus online and experience the magic of this uniquely Cambodian performance.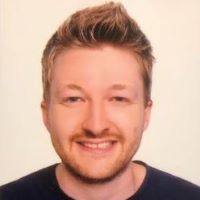 Bryce W. Merkl Sasaki works as the Communications & Media Manager at Phare Ponleu Selpak. He believes in the transformative power of the arts to make us fully human and fully alive. In his free time, he writes poetry and is working on a science fiction novel.