It's been more than a year our visual arts students have been on and off school following the government's protocol as the pandemic spread over Cambodia. We had shown you back then how the first home confinement had provided Phare Ponleu Selpak students and artists with time to reflect on this huge wave affecting us all. After another outbreak hit Battambang this year, they have been expressing their insights and their appeal to pay closer attention to protect ourselves and others. Have a look at their latest pieces!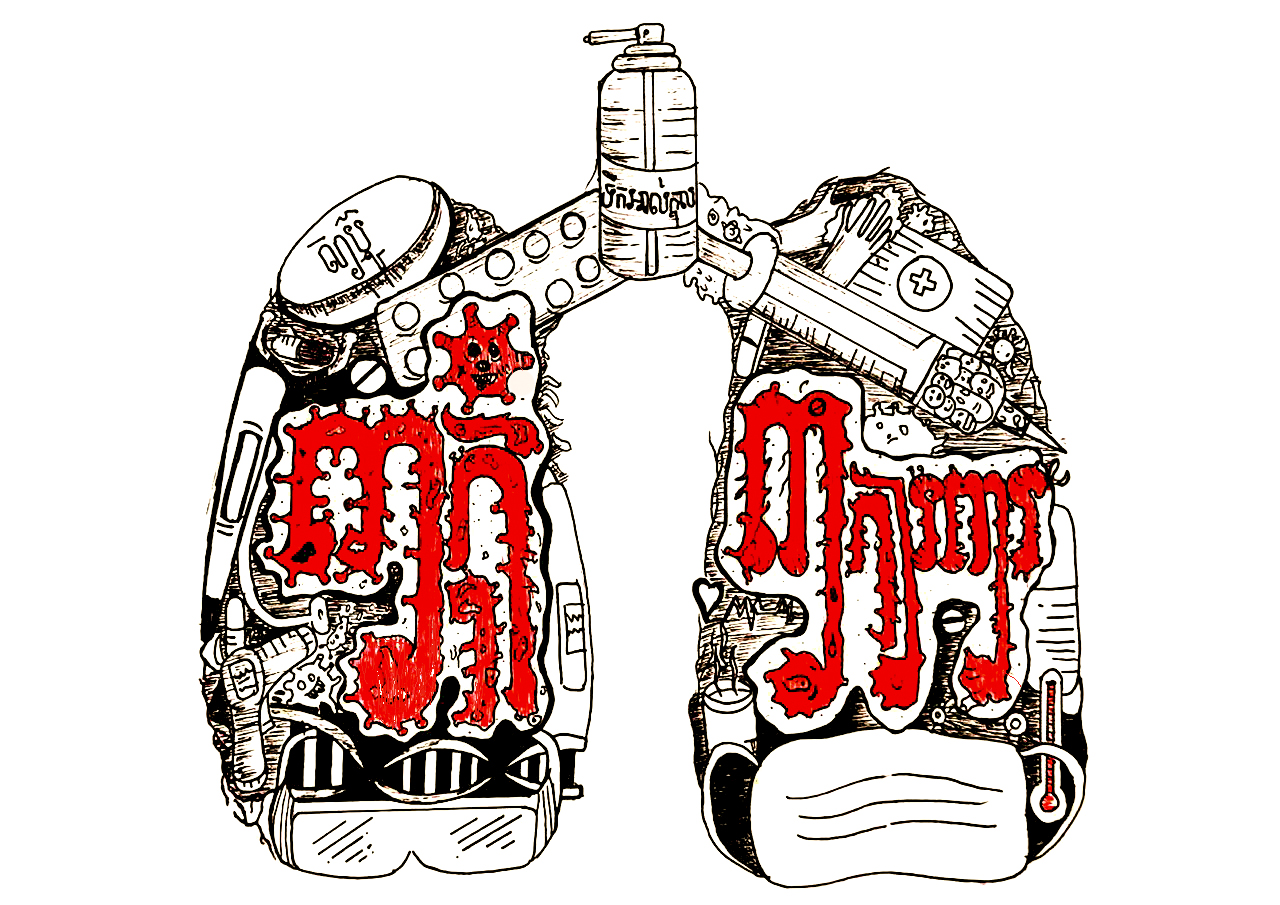 Sarath, Year 1
Sarath made this powerful artwork: "Covid-19 is very strong, it can destroy people's lungs. It doesn't only suffocate people, it is also killing the world economy. So I would like to encourage people to protect themselves using the supplies that I drew on the artwork and implement the '3 dos and don'ts' rules given by the Cambodian prime minister. "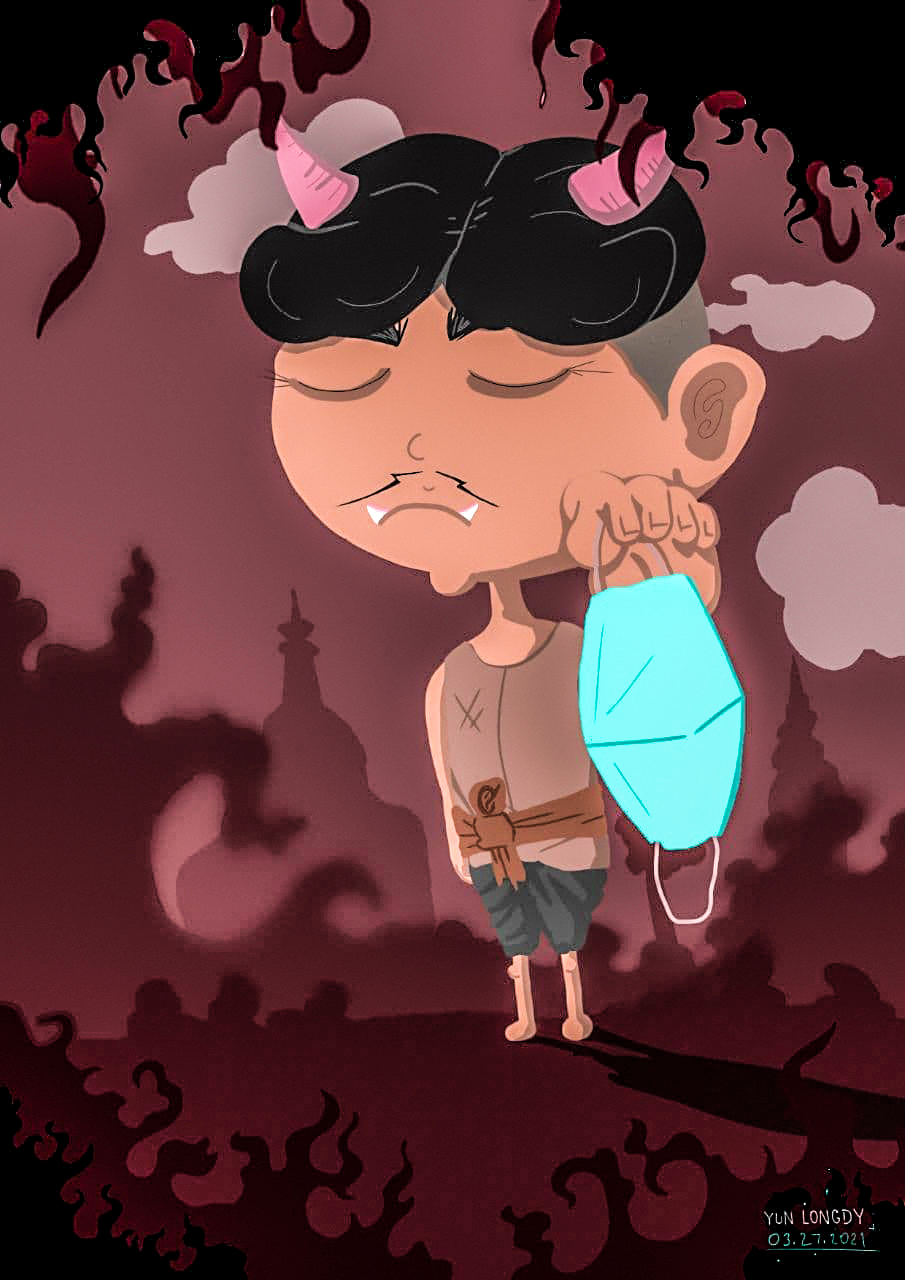 Longdy, Year 2
Here is a friendly reminder from Longdy, our Visual and Applied Arts School student, for all of you to not forget to wear a mask!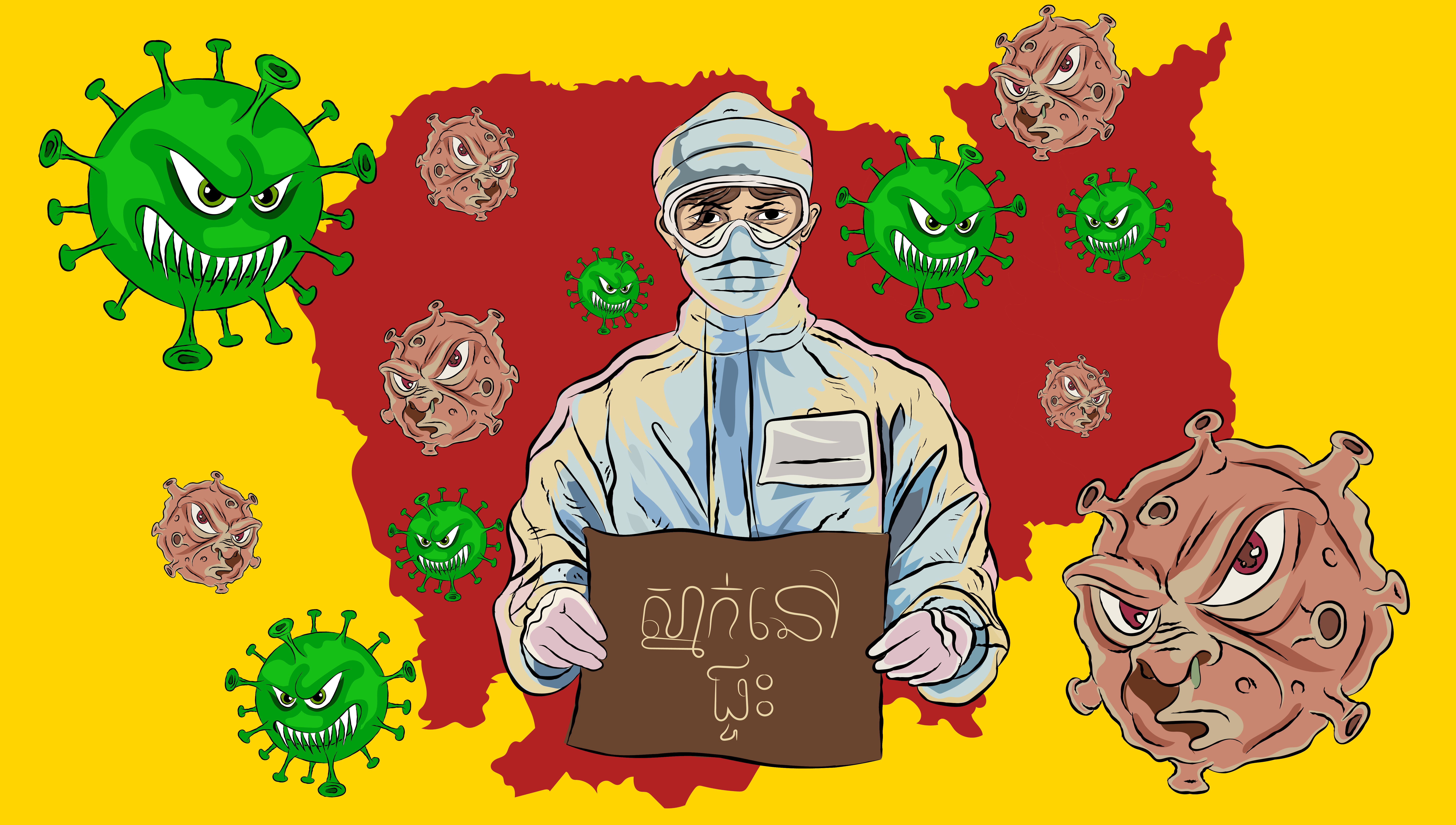 Rey, Year 2
Rey would like to ask all Cambodian people to be very careful and stay home when they must, while the current outbreak is still threatening the Country. "Together, we can reduce the virus spread so all our doctors and nurses can have some rest with their family at home."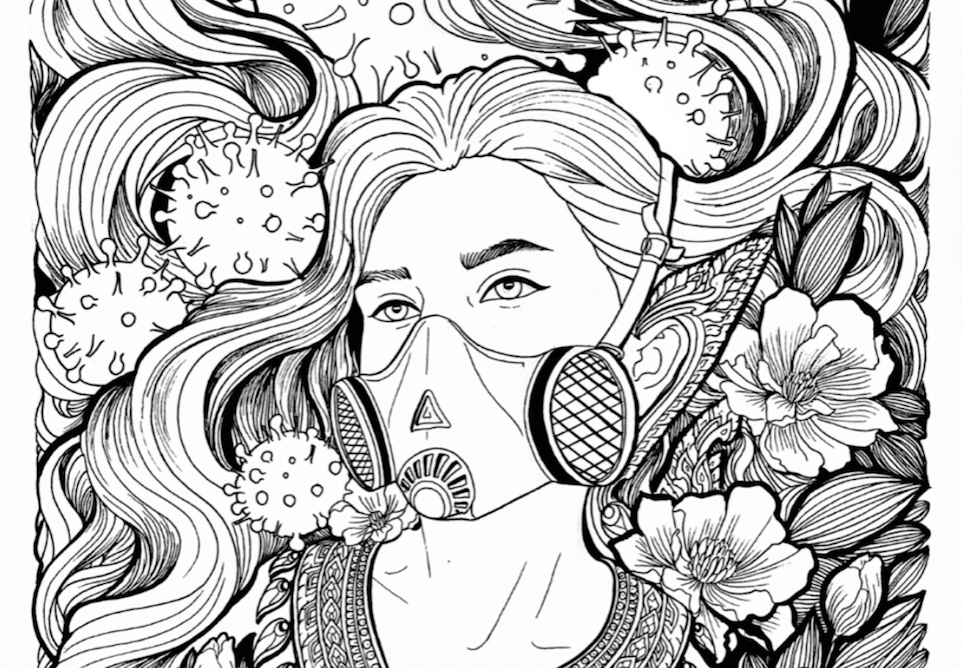 Panha, Year 1

 
Panha tried to show the "struggle" during this crisis through this elaborate hand drawn illustration. "I want you to know how hard it is for all artists now. But we, artists, will not give up. We will get through this together", Panha said.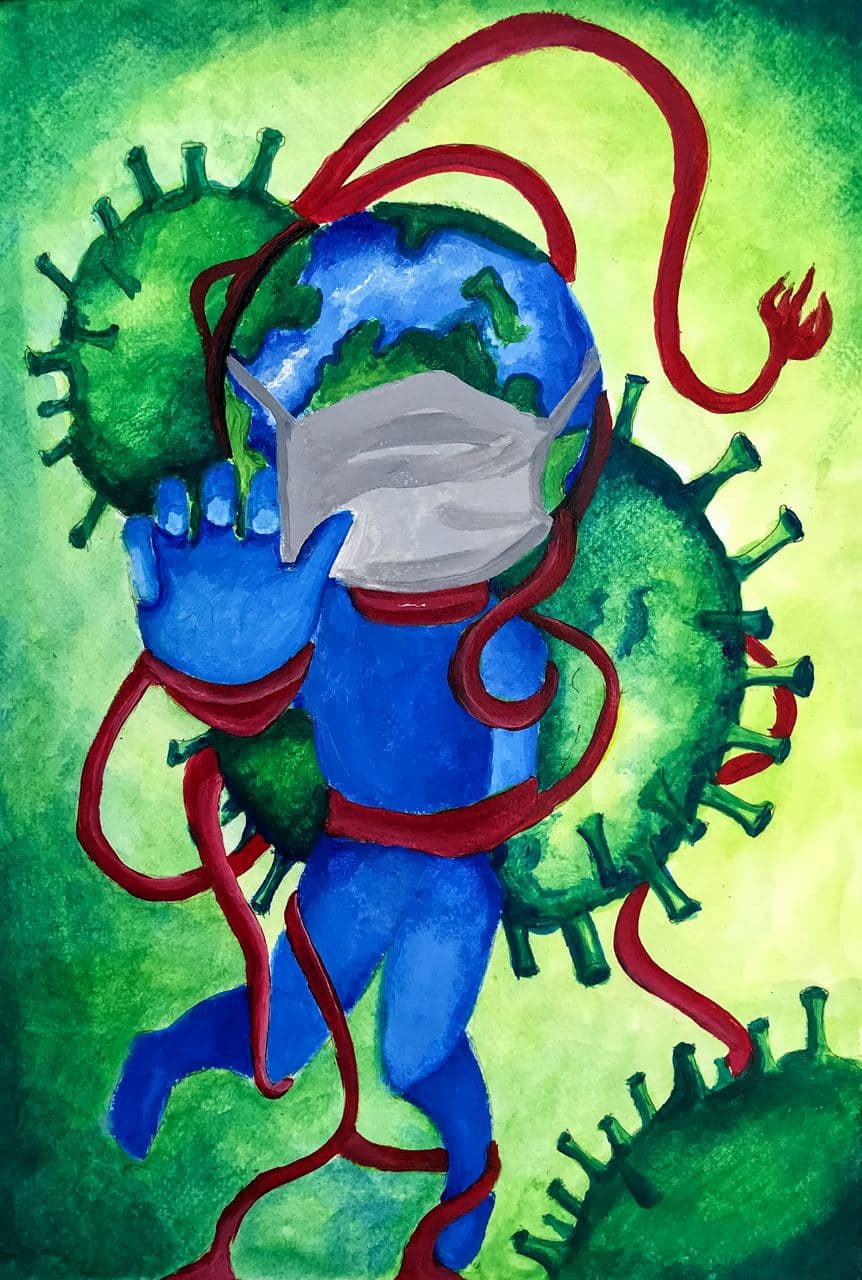 Vichheka, Year 1
Vichheka has beautifully illustrated the global pandemic in his painting. He said "Covid-19 is a very dangerous virus which can infect many people all over the world, getting them sick or kill them. So I am begging everyone, please stay home and safe. Don't forget to keep your hands clean and wear a mask whenever you are outside or meeting people.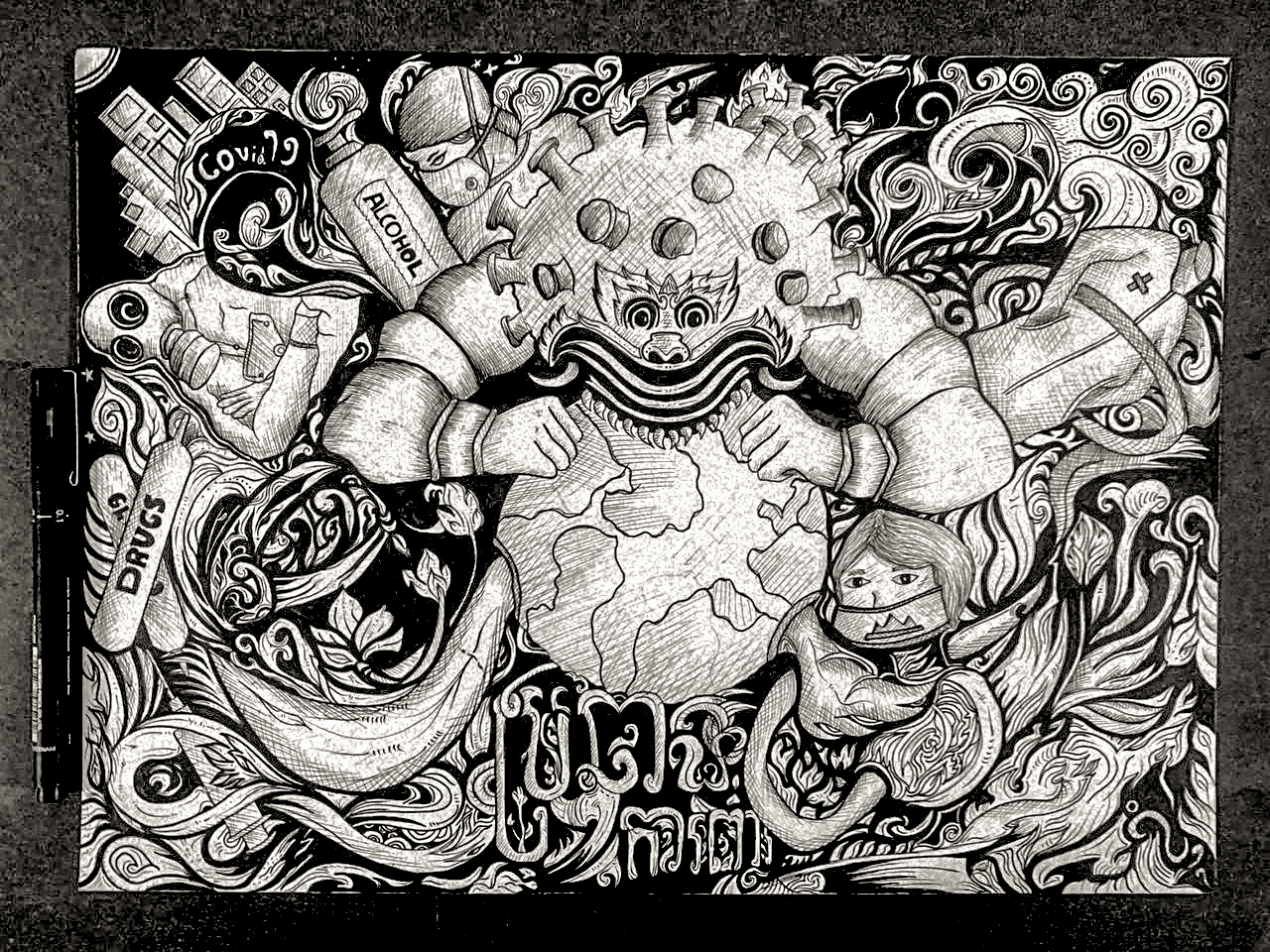 Pailin, Year 1
"Covid-19 is eating the whole world. I want all mankind to stay strong and get through this together. I wish everyone can follow the best prevention practices recommended by the World Health Organization, and listen to doctors. I am so grateful for all the volunteering doctors and nurses who are giving their best to treat the patients " explains Pailin.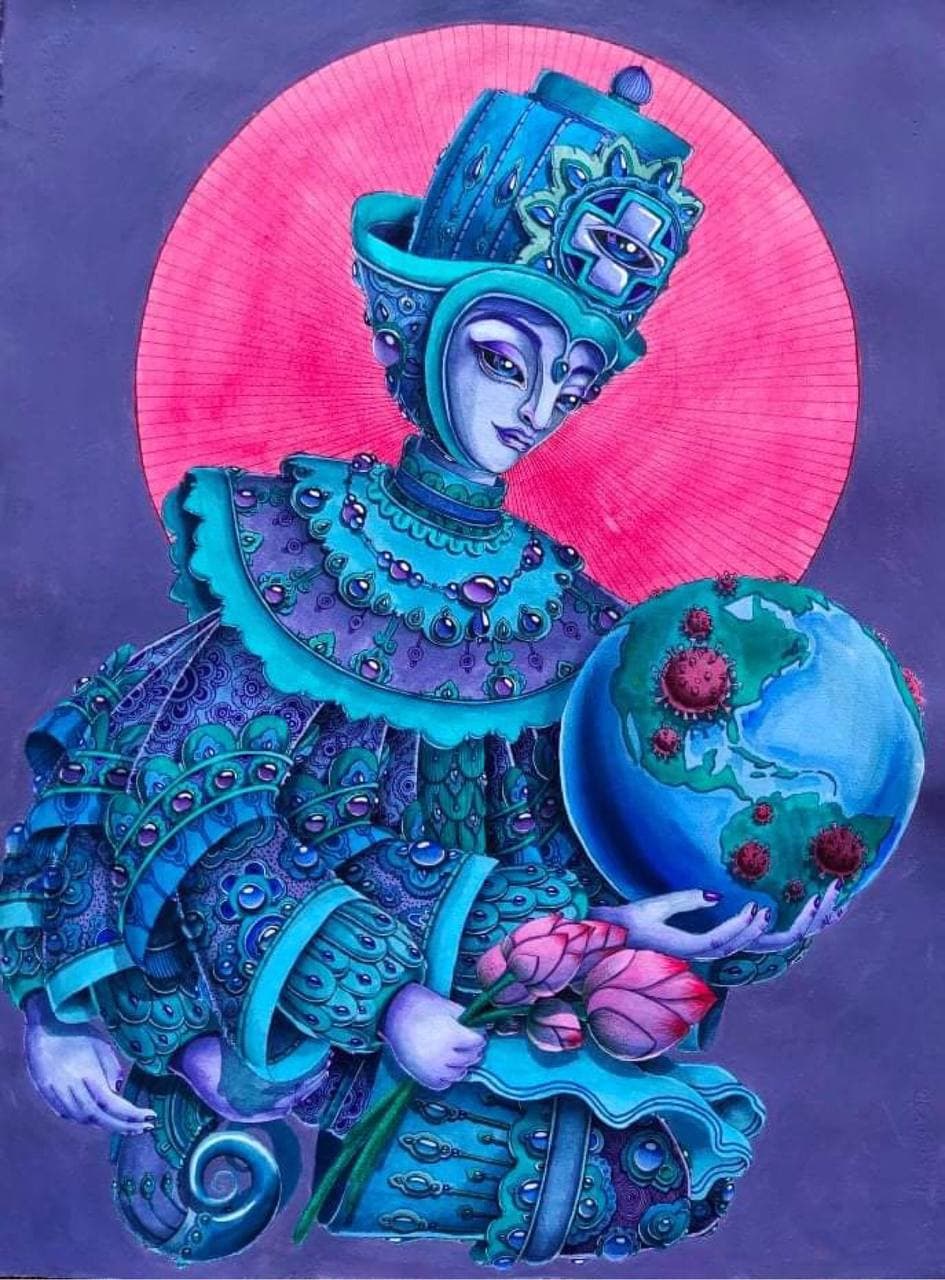 Nak Noy, Year 1
Nak Noy is born to be an artist. He is originally from Siem Reap and started attending Phare Visual and Applied Arts School this January 2021. He has been selling his unique works internationally thanks to the Tribe Gallery. Today, let us show you a very recent one he made in relation to the pandemic.
***
If you would like to help us fund the activities of Phare Ponleu Selpak: guaranteeing quality activities, facilities, support and education for students and staff, you can help us in any way you can!