After the most difficult year in our history, including the closure of our circuses with disastrous impact on funding, we have triumphed against the odds to win four gold awards at the Stevie International Business Awards (IBAs)! Phare Ponleu Selpak has just been recognized once again for our audacious (and successful!) attempt for a Guinness World Record of a 24-hour circus and fundraiser.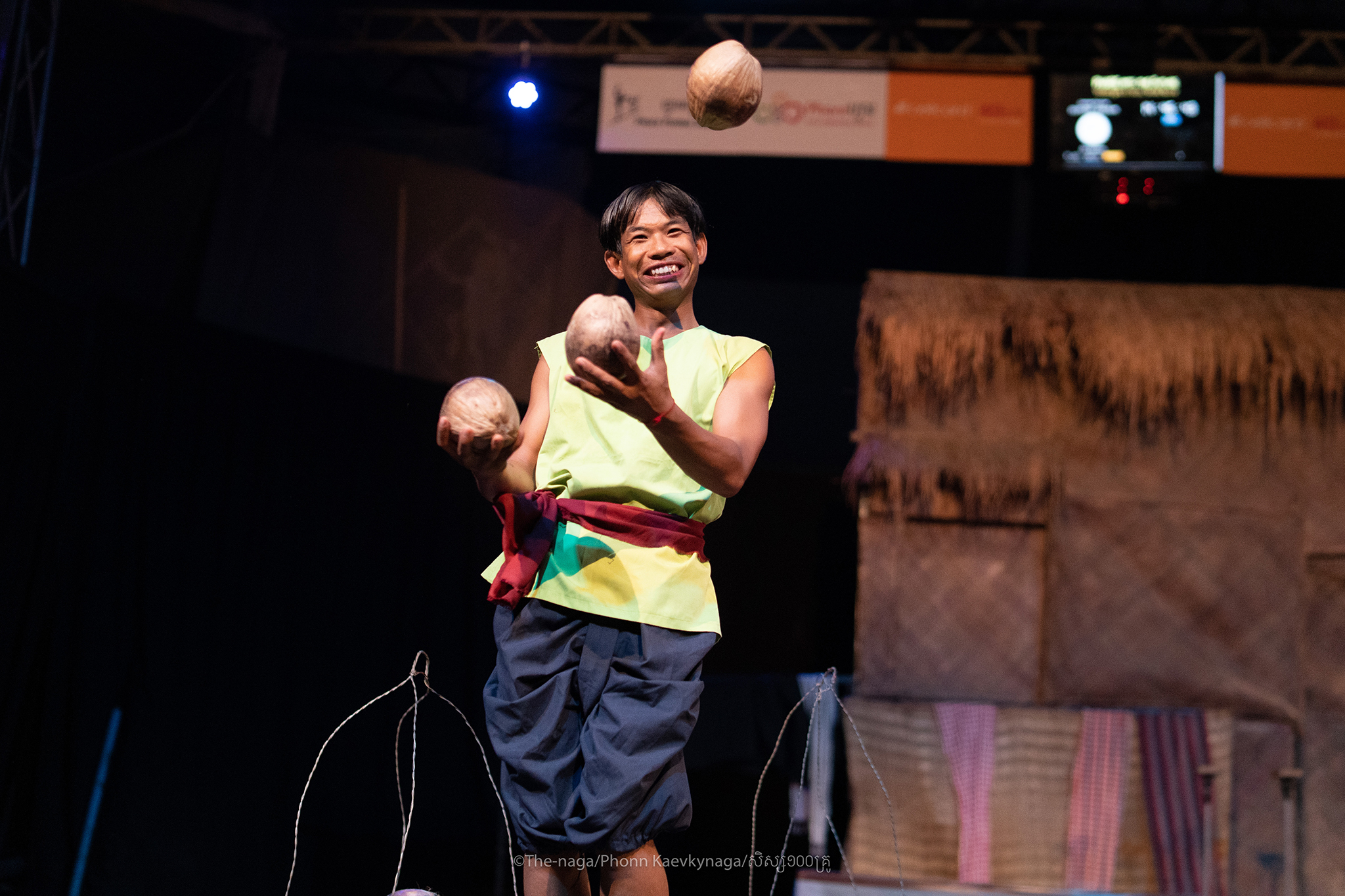 "This year has been an emotional rollercoaster," said Osman Khawaja, our executive director. "Our staff and our performers have gone through some very difficult times. Just a few hours after the exhilaration of succeeding in performing for 24 hours, which was such an incredible achievement by our artists and the staff supporting them, we had to close performances again as the current outbreak grew more serious.  More recently we lost our beloved founder Srey Bandaul to the pandemic. Receiving the news of these four awards in the wake of his passing is a powerful acknowledgement and recognition of the power of the arts, something he believed in and dedicated his life to. His most recent work at Phare was all about leading activities to bring Cambodian arts to communities, and these awards – particularly for best cultural event – are a recognition of those efforts. I am sure he is smiling at us with pride."
Remember?…'Phare Into The Future' featured 90 circus artists who performed non-stop over 24 hours on March 7th and 8th at Phare's big top in Battambang. The event was livestreamed and viewed by almost half a million people across the world and raised more than $130,000 to keep our education and arts programmes alive. The show included acts from 31 performances from Phare's long circus history, including acrobatics, magic, dance, theatre, clowning, music, contortion, singing, puppetry, breakdancing, live painting, unicycling, fire acts and so much more!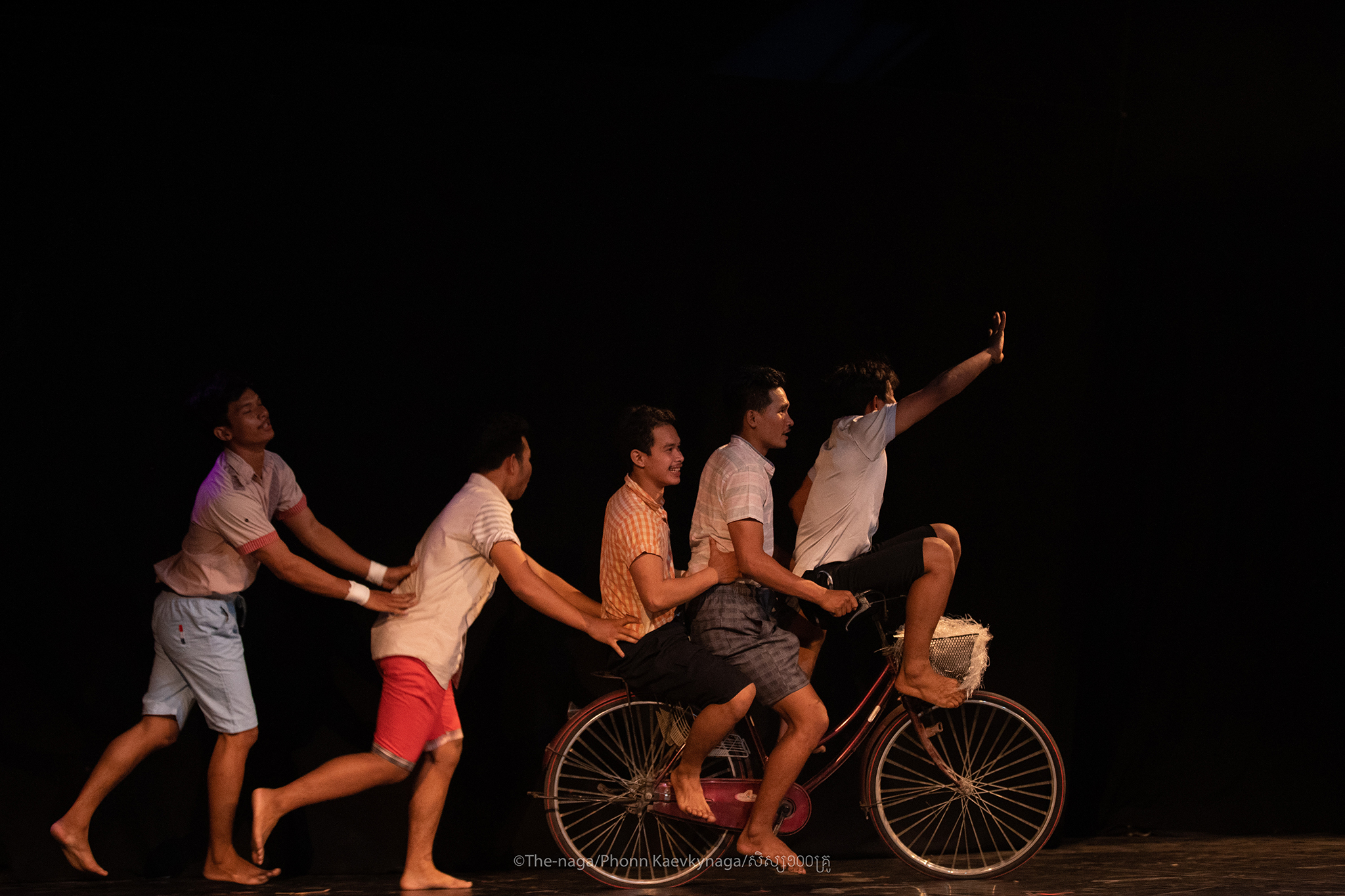 Phare won gold in the following categories:
Best Cultural Event 2021
Best Event For A Cause 2021
Best Communications Campaign For A Non-Profit 2021
Best Fundraising Event 2021
The Stevies, known as the 'Oscars' of the business world, received 3,700 applicants from 63 different countries in 2021. These awards come to complement an already enviable list of recognition that Phare Ponleu Selpak won over the last few months: the Gold Stevie in 'Innovation In Events' category and the Silver Stevie in 'Innovation in Communications' category in the Asia-Pacific Stevie Awards, and the Gold Award for 'Special Event' in the Hermes Creative Awards. 
"All for a wonderful cause, this event was exciting and emotionally captivating," said an IBA judge. "It was full of culture and immense talent. With a small budget this was a complete success, hitting and surpassing targets. This event looks so exciting and full of history, culture and magic, so much talent from the performances too – that is very clear."
"What we've seen in this year's IBA nominations is that organizations around the world, in every sector, have continued to innovate and succeed, despite the setbacks, obstacles and tragedies of the ongoing COVID-19 pandemic," said Stevie Awards president Maggie Gallagher.  "All of this year's Stevie Award winners are to be applauded for their persistence and their resilience.  We look forward to celebrating their achievements with them during our 8 December virtual awards ceremony."
The awards are early recognition for the success of the world record event, with more expected when Guinness finish assessing the extensive evidence and hopefully names Phare Ponleu Selpak as an official world record setter.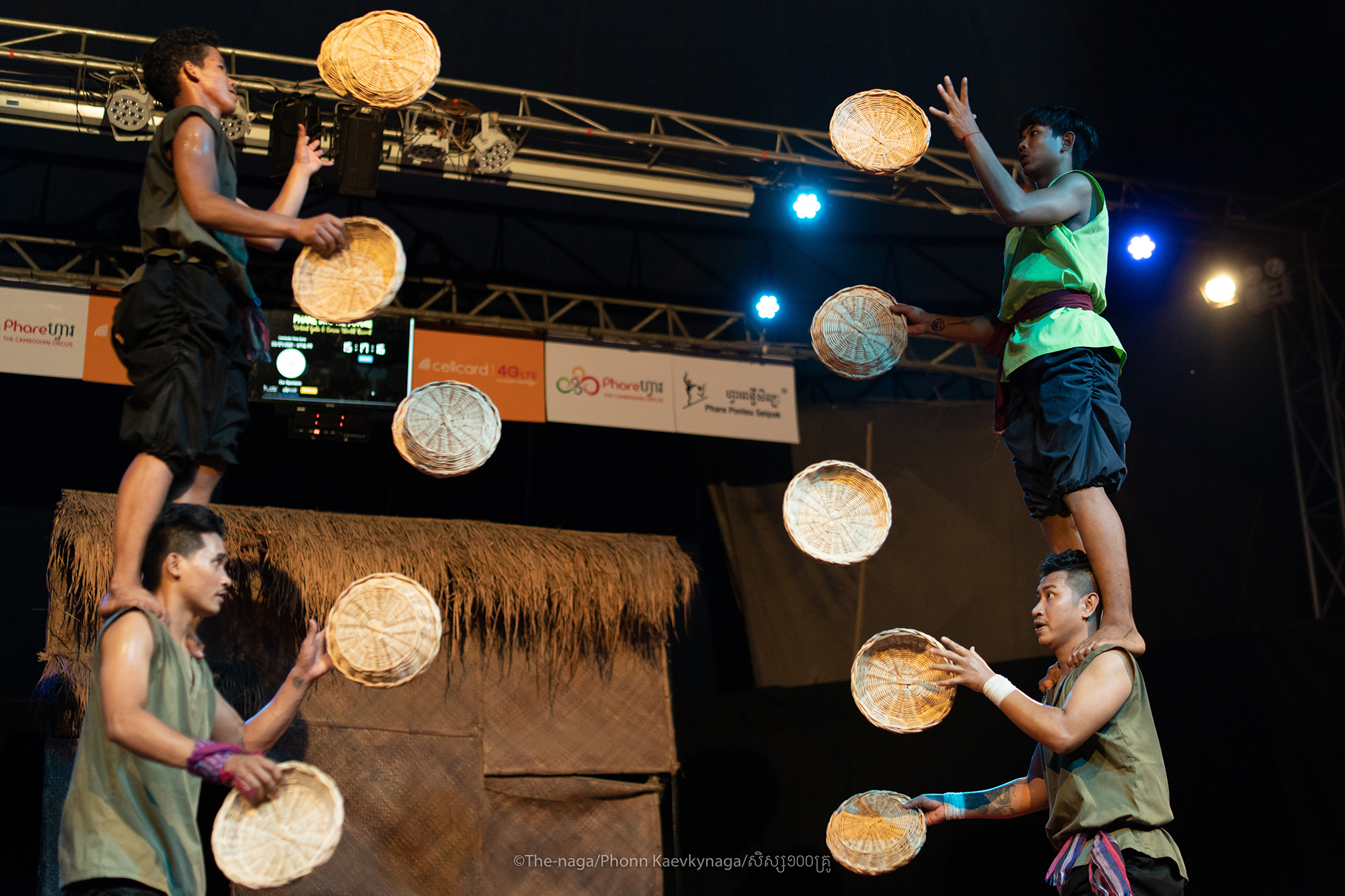 ***
If you want to get involved in Phare and help the NGO and the students, you can become part of the Phare family by signing up as a volunteer!