History was made at 08.10 am on Monday 8 March in Battambang, Cambodia when no less than 90 circus performers from Phare Ponleu Selpak took a final bow after a continuous circus performance that lasted 24h, 10min, and 30sec in a stunningly ambitious Guinness World Record attempt in the category of Longest Circus Show.
The 24-hour performance included acts from 31 different shows from Phare's 23 years circus history, including acrobatics, magic, dance, theatre, clowning, music, contortion, singing, puppetry, breakdancing, live painting, unicycling, fire acts and so much more. 24 independent witnesses including teachers and monks took turns to supervise the performance and Guinness will need to assess the event rigorously through witness statements, video, photography and more before they can confirm Guinness World Record status.
This process can take up to four months and if confirmed, this will be one of just ten Guinness World Records that Cambodia holds – and the first new one set in three years. The others include longest woven scarf, biggest sticky bun, King with the most titles, longest alphabet in the world and – of course – largest religious structure at Angkor Wat.
The record attempt was cheered on by more than a million online, notably through the live broadcasts on our partner Cellcard's Facebook page, until Phare's greatest achievement reached its climax and stirred the feelings of all followers.
"Why my tears are dropping like a river? Feel so blessed! Proud of you all" said Ya Nuon of Cambodia on Facebook, while watching the record being set.
As well as Cambodian viewers, global circus fans from dozens of countries across the planet including the United States, Japan, Canada, UK, France, Ukraine, Greece, Turkey, China and Australia joined the online event.
"You gave people in your community and around the world a once-in-a-lifetime show!" said Natacha Kim of France, in a comment on Facebook. "You are a model of the resilience and courage of the Khmer people. I hope you reach your goal to go through these tough COVID times and we will be able to watch many other performances in the future."
Watch snippets of the 24-hour performance on YouTube here:
The buzz created was an opportunity for Phare to better convey its crucial fundraising appeal to keep our arts and education programmes afloat this year, after most of the necessary income to cover our school's operational costs has been slashed by COVID-19. The parallel worldwide virtual gala was coupled with a local fundraising drive launched to encourage Cambodians to support Phare. In just three days, thousands of Cambodians donated, with more than $25,000 raised. The campaign is ongoing and anyone can donate (see details below).
"We are inspired and encouraged by the hundreds of thousands of Cambodians who joined us online with the support of our sponsor Cellcard and made a donation for our survival." said Osman Khawaja, Phare Ponleu Selpak's executive director. "Corporate investment and solidarity from the people is what will keeps arts and culture alive. This is a proud moment not only for Phare but for Cambodia – showcasing the resilience and creativity of a home grown arts organization especially at this challenging time. We thank those who have donated and hope many more will contribute in the coming days to support Cambodian culture and educate the next generation of artists. Arts needs greater recognition and I believe with the support of the masses we can raise the million dollars to see us through not only 2021 but also 2022; it all starts from one dollar."
We want to say a huge, heartfelt thank you to everyone involved. Together, we made history!
If you didn't get a chance to tune in or make a donation, we urge you to watch the gala online (yes, it's still there, with its glimpse of history being made, and the amazing interviews with our heroic performers!) and we would ask that if you can possibly afford it, please do donate at www.phareps.org/donate or directly through one of our partner bank accounts:
ABA 000 784 673
ACLEDA 3476 01 315234 44
WING 03969996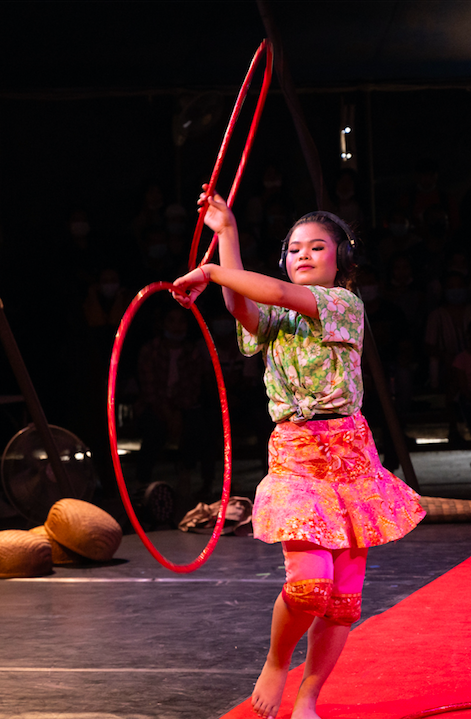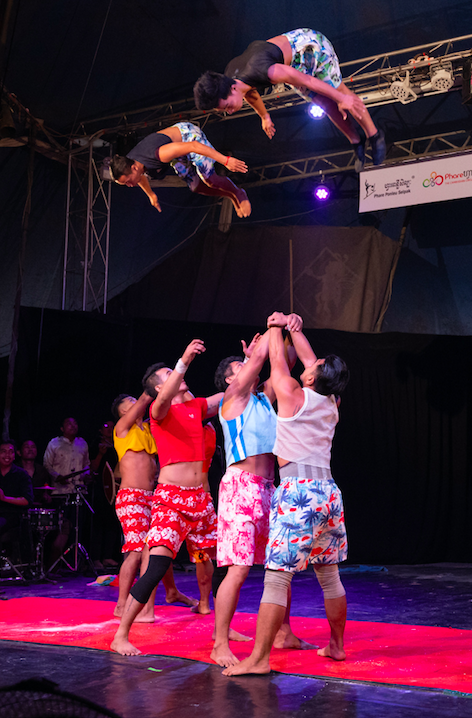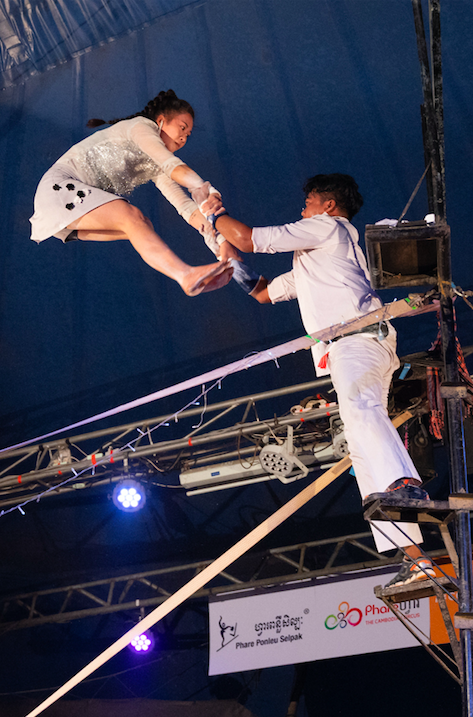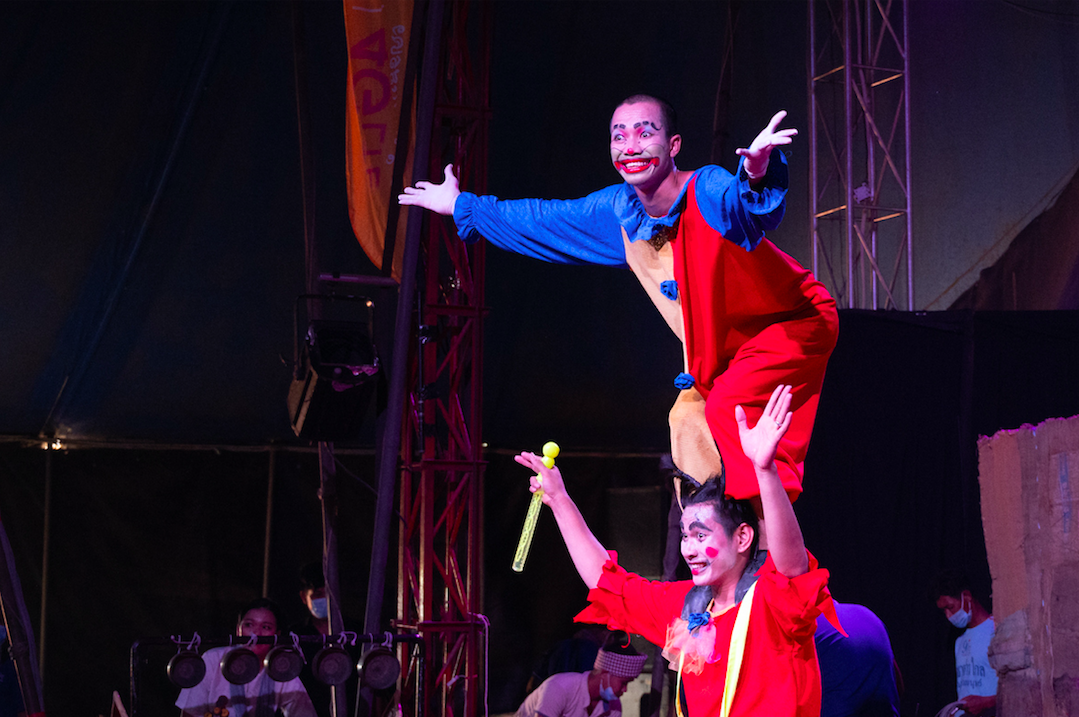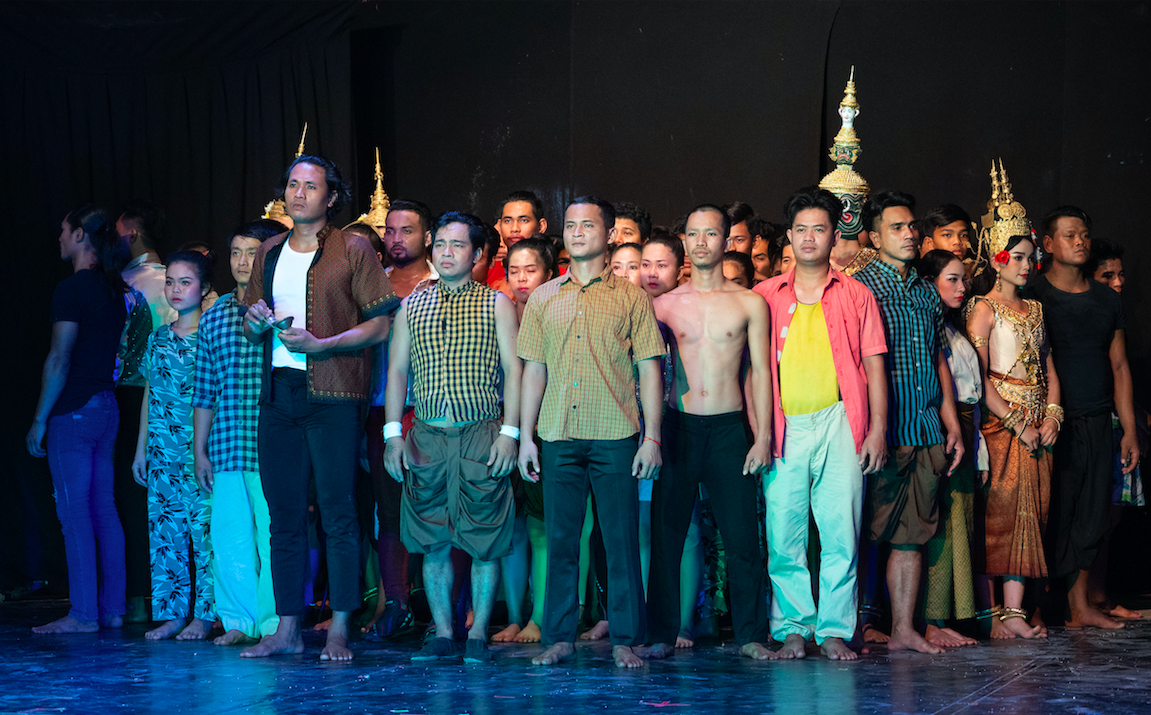 Photos by Scott Sharick
***