Along with our main programs targeting the youth, we continue to develop greater community outreach projects with « Voice of older people – Amplifying Voice Through the Arts », which aims to use the arts as an innovative tool to raise awareness in the community about the condition and challenges of the elderly women, and notably the disabled.
Elderly women in Cambodia are resilient survivors of the Khmer Rouge regime. They are a vulnerable population that had been muted, and isolated from society. Thanks to community art workshops, the project gives the opportunity to make their voice heard, create changes in behaviors and strengthen the link between younger generations and the elderly. It also aims to enhance their active participation in raising the issues of disrespect, abuse, neglect, loss of self-confidence and lack of healthcare that they are often facing. By increasing the elderly's advocacy capacity, « Voice of older people » is encouraging the implementation of a National Aging Policy.
This project is supported by Voice and co-organized by Phare Ponleu Selpak and Helpage Cambodia in the western provinces of Battambang, Siem Reap and Banteay Meanchey. Since October, our teams led 3-day workshops in different areas on the theme of "contribution of the elderly to community development through art." In groups the elderly build art projects on specific disciplines: contemporary theatre, poetry, painting, photography and film making.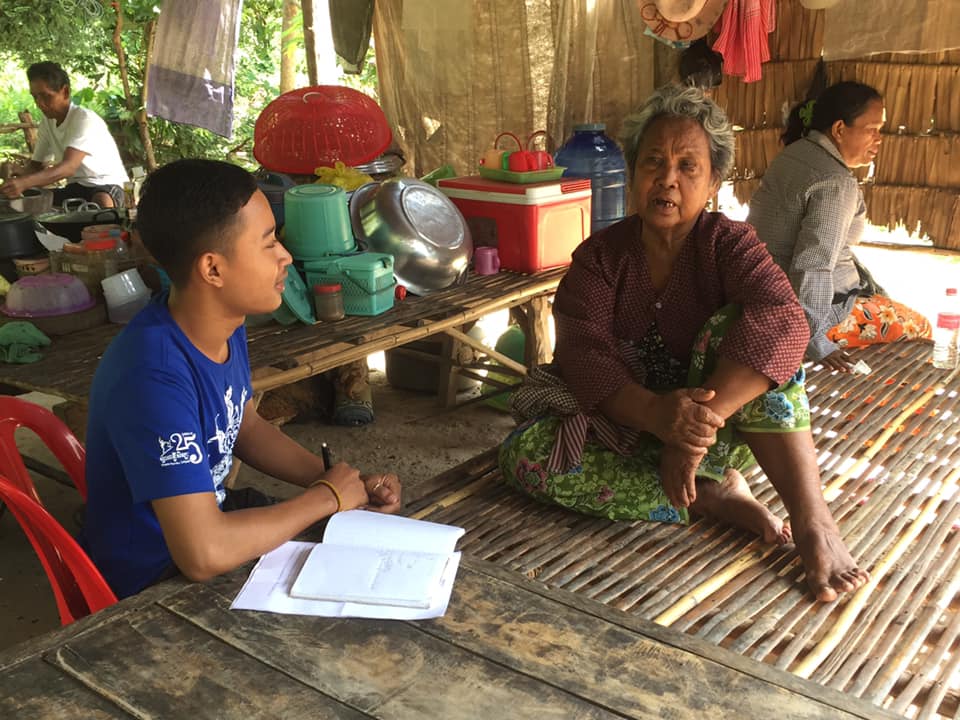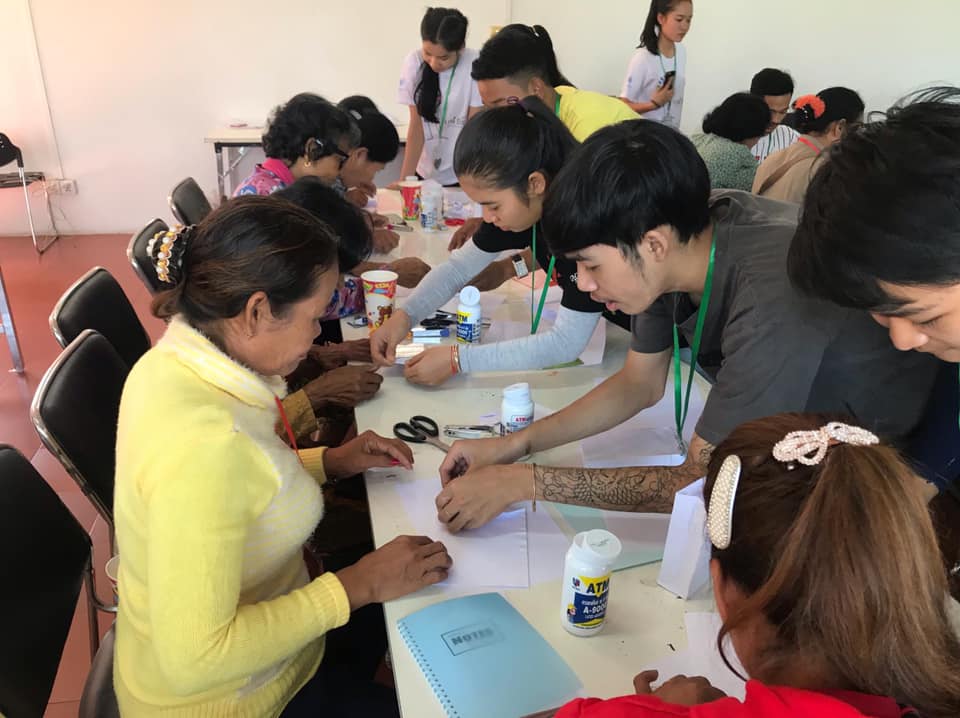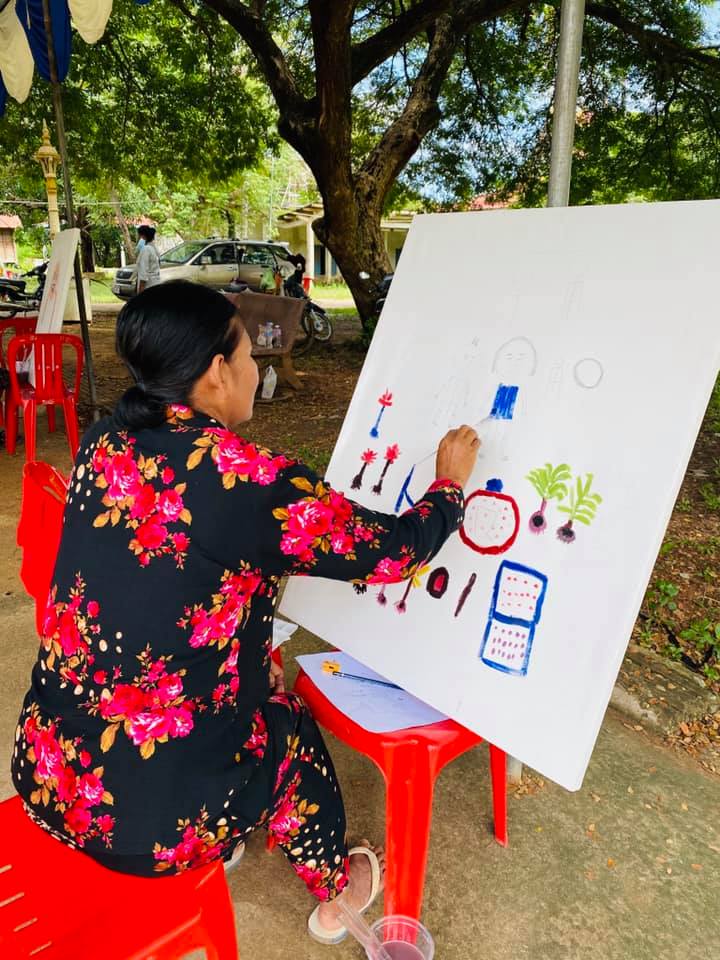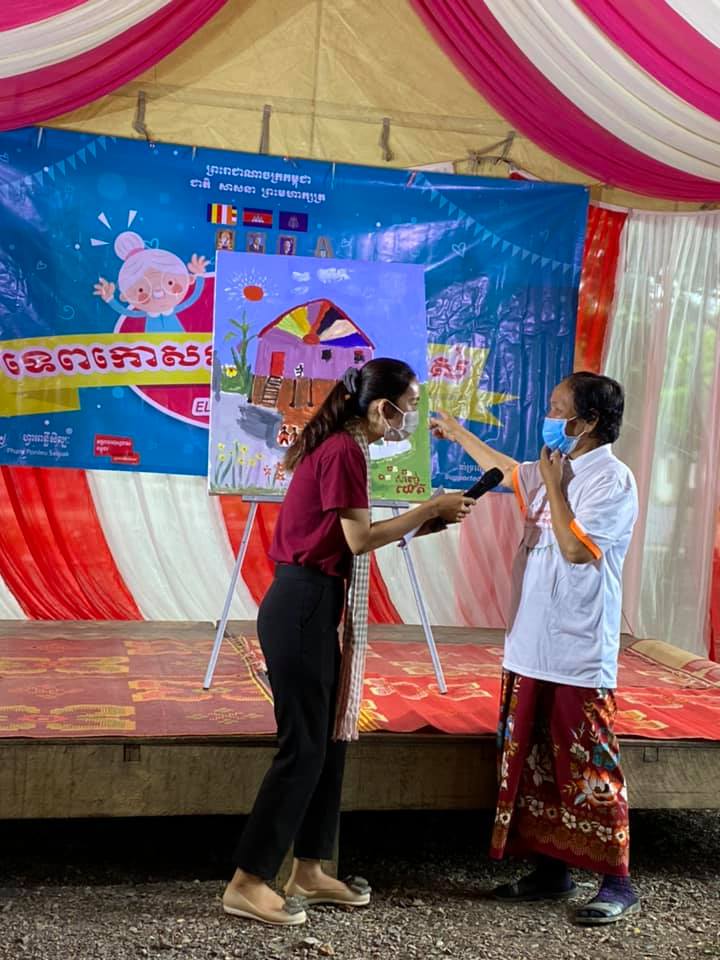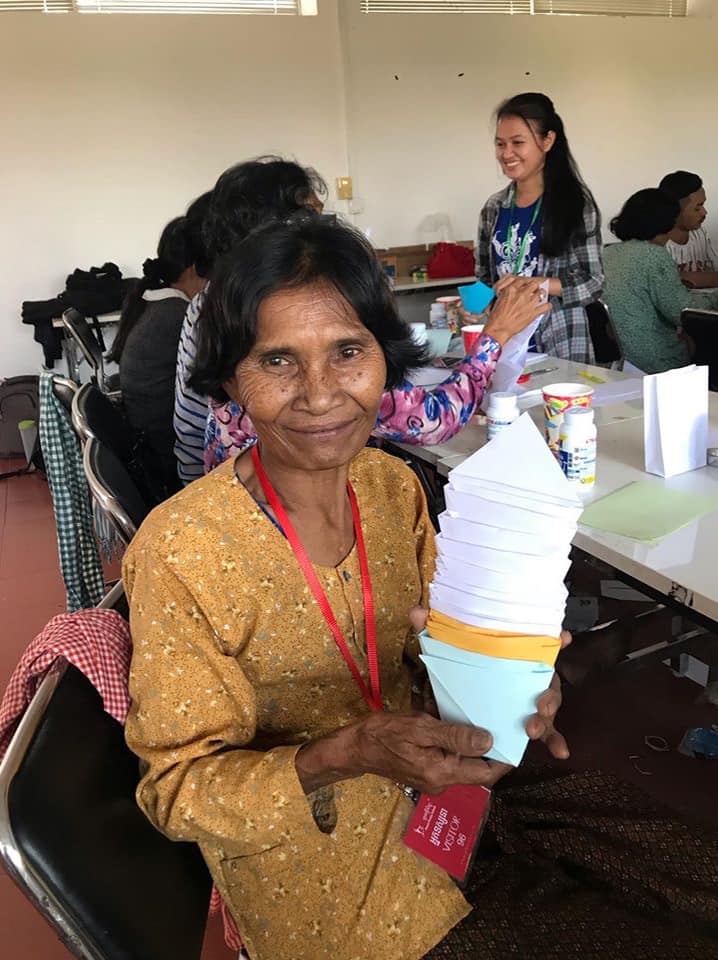 Phare teachers and students volunteered to guide them and let them share ideas and experiences. After a warm–up initial session on the first day of the workshops, the second day was spent on art practice and training and the third on rehearsing and sharing their achievements. Invited elected officials and community peers enjoyed the playful and upbeat public performances in each commune. 
The project will extend until February 2021 depending on the sanitary conditions and safety measures that prevail. Until then, you can watch our video and witness their first impressions so far! 
Help more students and old people in Battambang: Make a financial contribution to Phare Ponleu Selpak and empower youth to face tomorrow's challenges.