After all Cambodian schools closed in March, the Education Department at Phare Ponleu Selpak responded by developing outreach programs in the surrounding communes to provide our kindergarten children with face to face, socially distanced classes. We started off with a simple premise: preschool children are at an early stage of their self-development when the discovery of learning processes through awakening activities are of the utmost importance, and cannot wait for the end of COVID-19 prevention measures that are maintained to this day.
Secondly, the long-distance learning launched by the Cambodian Ministry of Education, Youth and Sport (MoEYS) late April encountered some obstacles to keep all children on the right educational pathway while away from school. Most Cambodians are not yet familiar with distance learning, nor with digital learning applications. It is especially difficult for children under 6 years old as it requires a basic knowledge of technological tools and an active participation from their parents. In addition, the families of our students in Battambang are living in rural areas and come from lower socio-economic backgrounds. A survey done by our teachers showed that only just over 50% of them have smartphones and other connected mobile devices, which are essential for long distance learning in the absence of computer access.
From this assessment, we decided to launch informal classes in 8 different villages. Our six kindergarten teachers met all the parents to explain about the safety precautions implemented during these community sessions – temperature check, hand washing and social distancing – and their learning purpose. A total of 128 children joined the classes, split into small groups of about 5 students. Local authorities have been supportive and allowed us to select safe outside spaces, where the groups could gather respecting an appropriate distance between each other.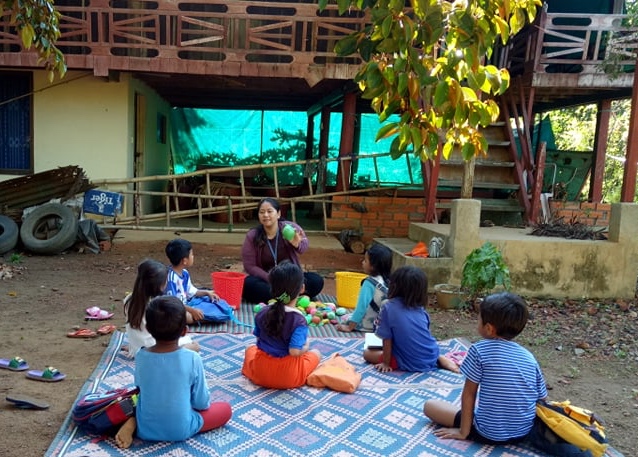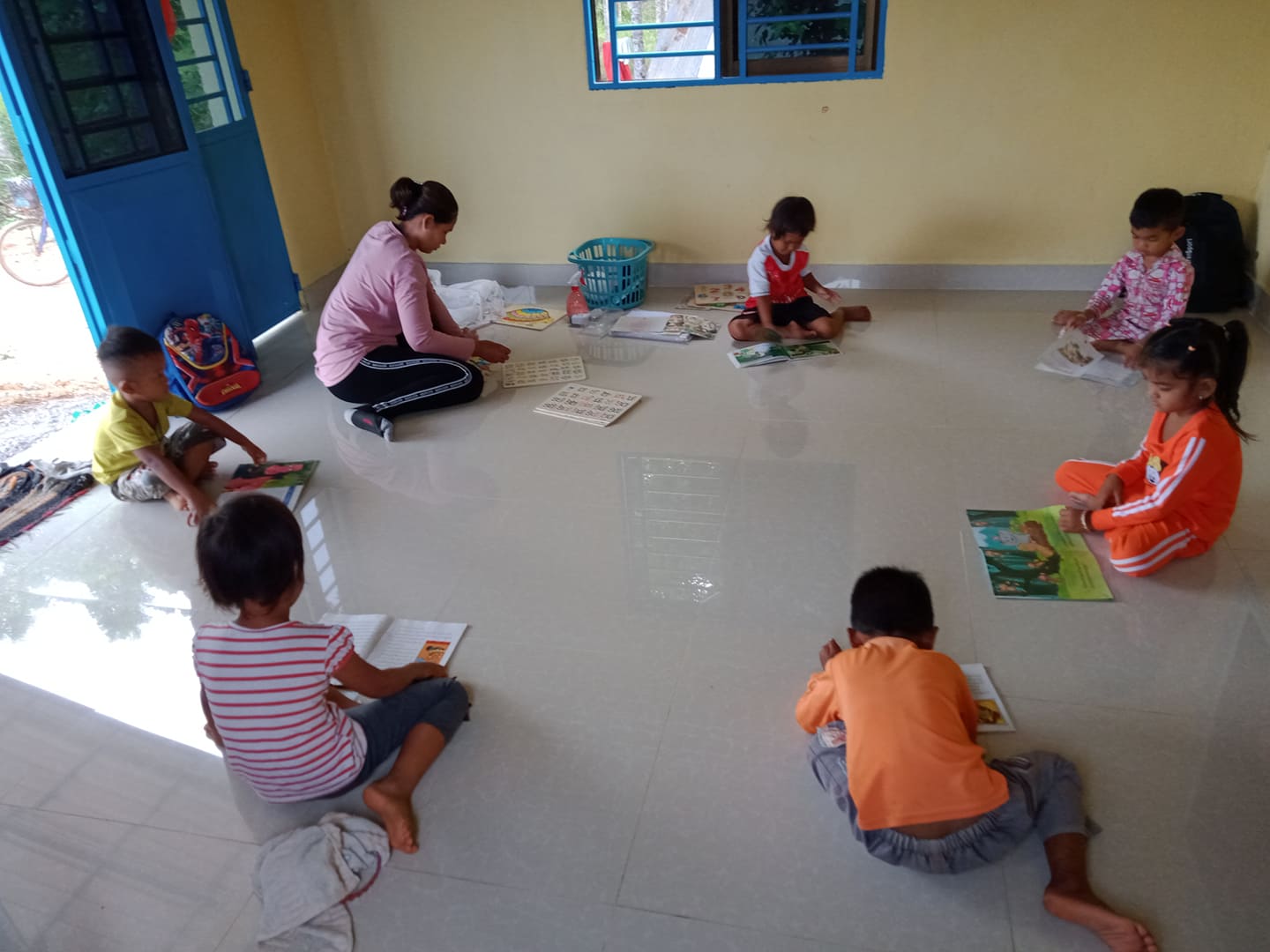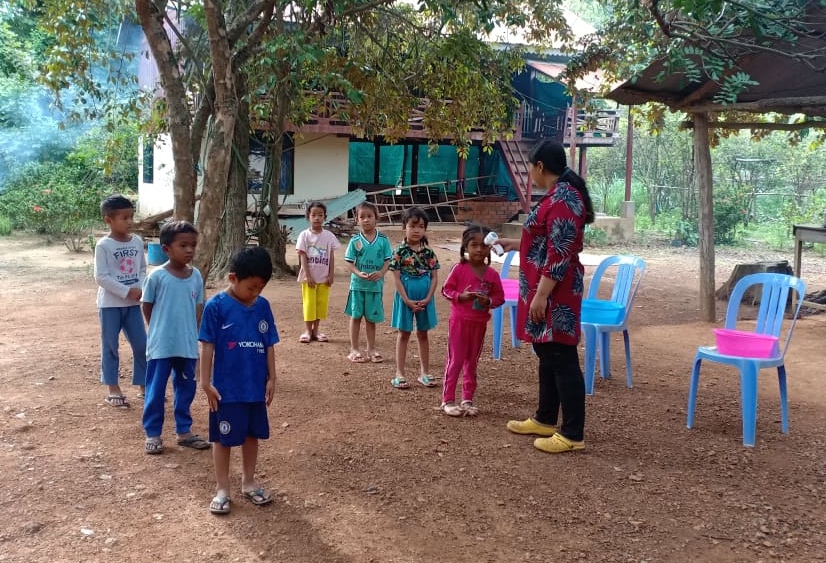 Teacher LY Hannysarifash, also called Hanny, has been working at Phare for over 7 months, teaching 5-year-old children. During school closure, she has been very actively engaged in teaching her students in the communities, being responsible for 5 groups – 28 students – within three villages where she works every morning from Monday to Friday. Each group has two sessions of two hours per week, covering hygiene practices, playful activities related to motor skills and cognitive skills development, eating habits and physical exercise. 
"I have to apply creative methods to deliver lessons such as playing educational games, applying art in the warm up activities," says Hanny, "I learnt a lot from Phare Visual Arts School's staff training. Then, we can connect these fun activities with the more formal contents of the Government's program."  She described her latest session: "Today, I brought colorful toys to teach the children about the main colors. After that we played a game with those toys: I was hiding them, and they had to look for them, describe the toys they found and their colors. It was very engaging and children were so happy."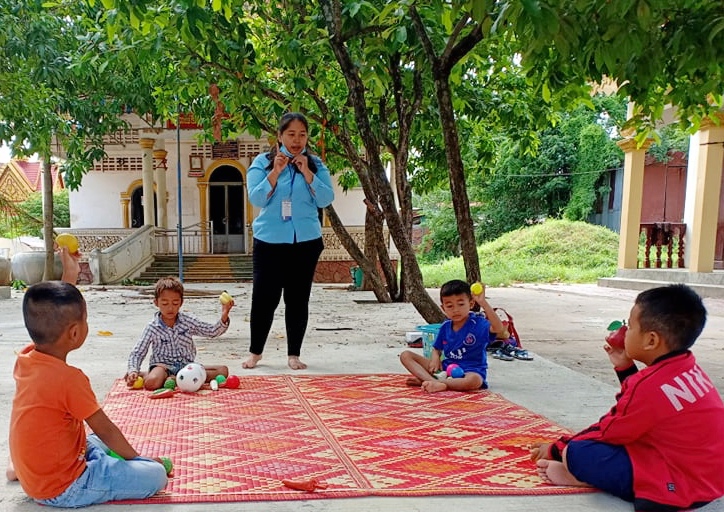 Commenting about her job, she said: "I like to work in Phare, it has a beautiful campus, good teaching materials and spaces, teachers are even given time to learn English, computer skills, arts and pedagogy. In the villages it is more challenging to teach, we need support to get basic equipment and parents don't always bring their kids… Sometimes it is too hot and sunny, we have to move around when it rains. But I feel very motivated, I want to help these children."
If you want to get involved in Phare and help the NGO and the students, you can become part of the Phare family by signing up as a volunteer!