In these troubled times, our first thought has been for the many impoverished communities in Battambang Province who are counting on Phare's support. Social support has always been at the core of our mission. To understand the economic situation and immediate needs of families affected by this global crisis, Phare's social workers conducted a detailed survey in April. They assessed 485 families, 302 of which are Phare Ponleu Selpak students' families in 16 villages spread across Ochar, Chamcar Samrong and Toul Taek communes. The survey revealed that 80% of the families are financially impacted.
The survey findings are:
66 families have no income due to job or business loss
359 families reported a lower income
270 families have debts and loans contracted with banks and the private sector
214 persons have health issues that need care
78 families reported domestic violence at home since confinement started
40 families of our sponsorship students are those most in need and have been provided with lunch stipends to substitute the daily school lunches which are not being served while the school is closed. Aside from financial support, the families are in dire need of food support and hygiene supplies, notably to prevent COVID-19. Needs-based emergency relief packages were put together by our teams and distributed to 134 most-at-risk families. The relief packs included rice, noodles, tuna, essential cooking items such as cooking oil, salt, sugar and soy sauce, along with soaps, face masks and hand sanitizers.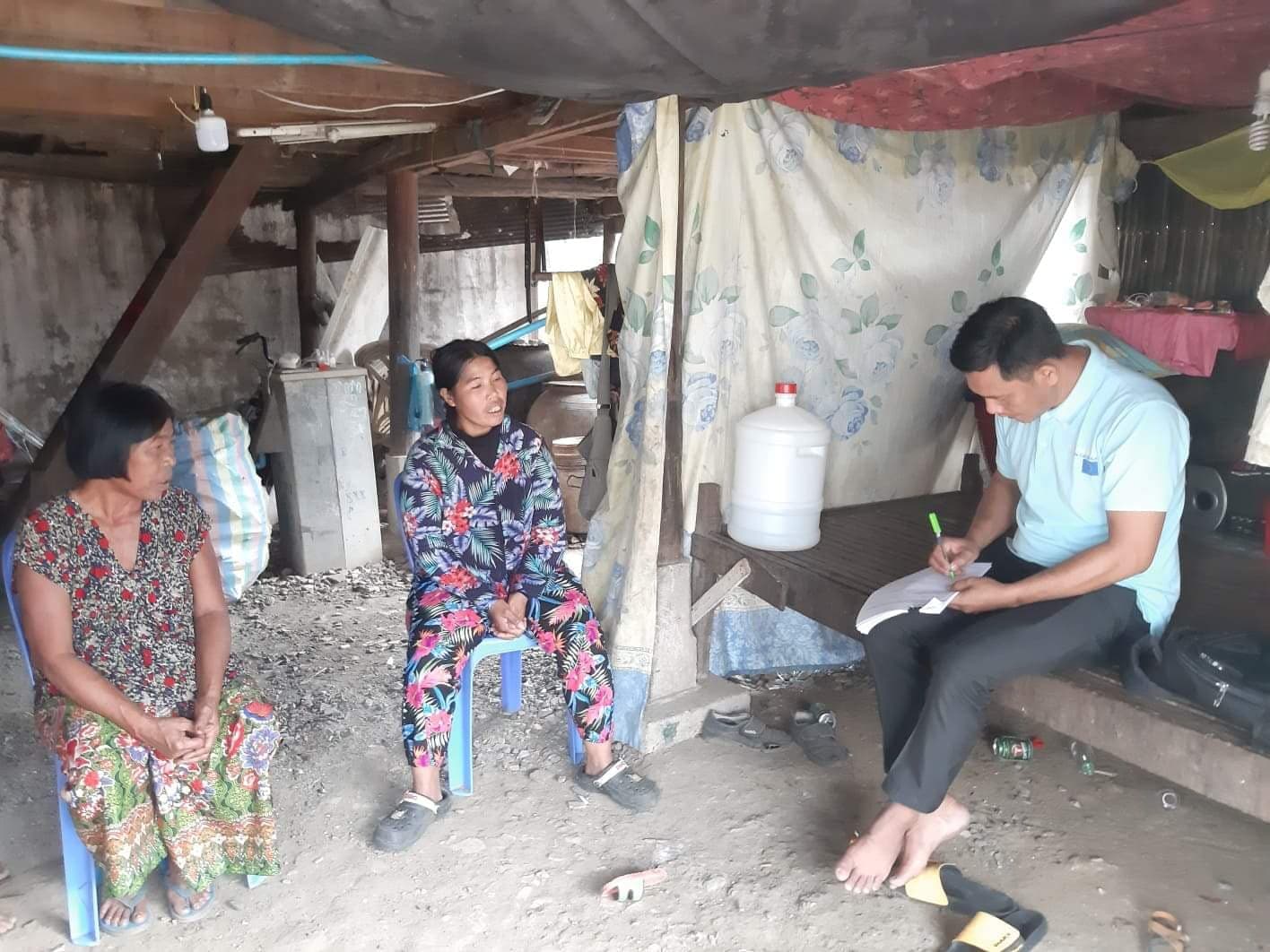 Our social worker Sokia interviewing a family in their house
On an educational level, COVID-19 affected the learning progress of the children after the schools closed. At Phare, the Kindergarten and Child Development Center (CDC) teachers have been reaching families to evaluate children's remote learning and witnessed the scarce resources available in their homes. With parents of low education who have no previous knowledge of home schooling and a lack of basic equipment for online learning (such as smartphones, access to internet and social media, etc), the remote support and follow-up provided by the teachers is crucial.
In a next step we will work with local authorities and parents to form small study groups of 2-5 students who live close to each other. The aim is to encourage studying together with parents' support following hygiene and social distancing recommendations.
Rest assured, our teachers are staying mobilized and ready to renew their efforts and creativity to keep their little students busy, educated and happy! We will continue the family outreaches and conduct training sessions for parents' engagement, using educational games and teaching materials available at Phare to help enriching the children's daily development.
We look forward to seeing the children find their way back to school, and pursue our mission to change lives through adapted education and social support programs. Solidarity, empowerment and collaboration are key!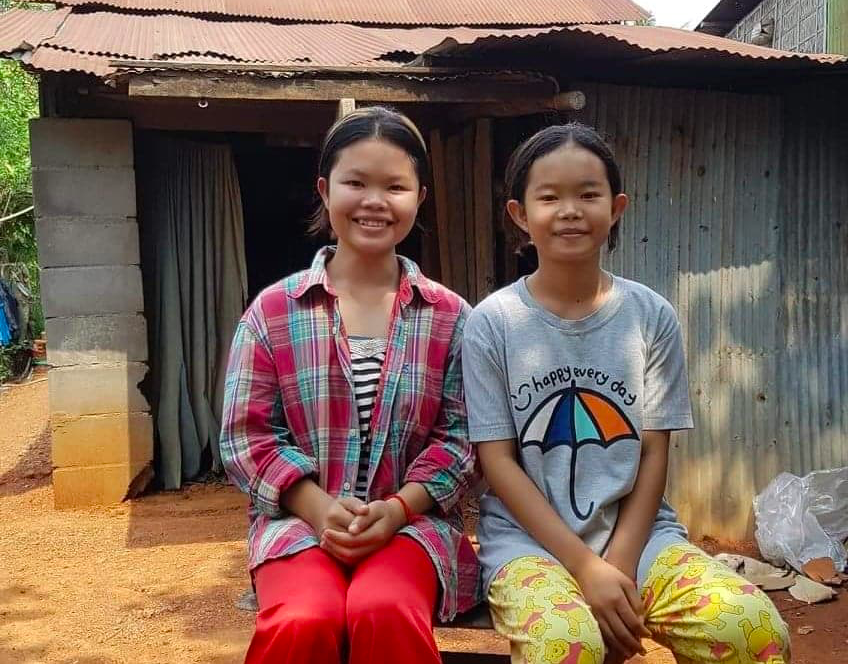 Phare circus student Srey Neang and her little sister in front of their house 
Help more students in Battambang: Make a financial contribution to Phare Ponleu Selpak and empower youth to face tomorrow's challenges.