November marks the end of the European Union Aid Volunteers (UEAV) deployment after they have joined Phare team this past year. Arrived in November, January or June for a duration of respectively one year, 9 or 6 months, the 10 volunteers have offered professional support in several branches of the association, each contributing with their own personal touch to the big picture!
The "EUAV" initiative they depend on offers European citizens the chance to express their solidarity in a concrete way by contributing to humanitarian projects around the world. It enables organizations to cover their specific human resource needs, by connecting professionals and organizations from different countries (in Africa, Asia, Middle East and South America) to provide them practical support and help strengthening local capacities.
After several interviews, our volunteers had to validate an intensive 10-days training course on humanitarian and development work. Then they embarked on the Cambodian adventure, and quickly found their bearings in the big family of Phare Ponleu Selpak.
While working within our departments of communication, education, human resources, finance and social support, what they have lived here is a strong human experience above all, sometimes unsettling, often generous, always benevolent! They came to bring their expertise, and leave after having learnt a lot from the teams and artists who are making of Phare such a vibrant work place, bursting with colors and emotions.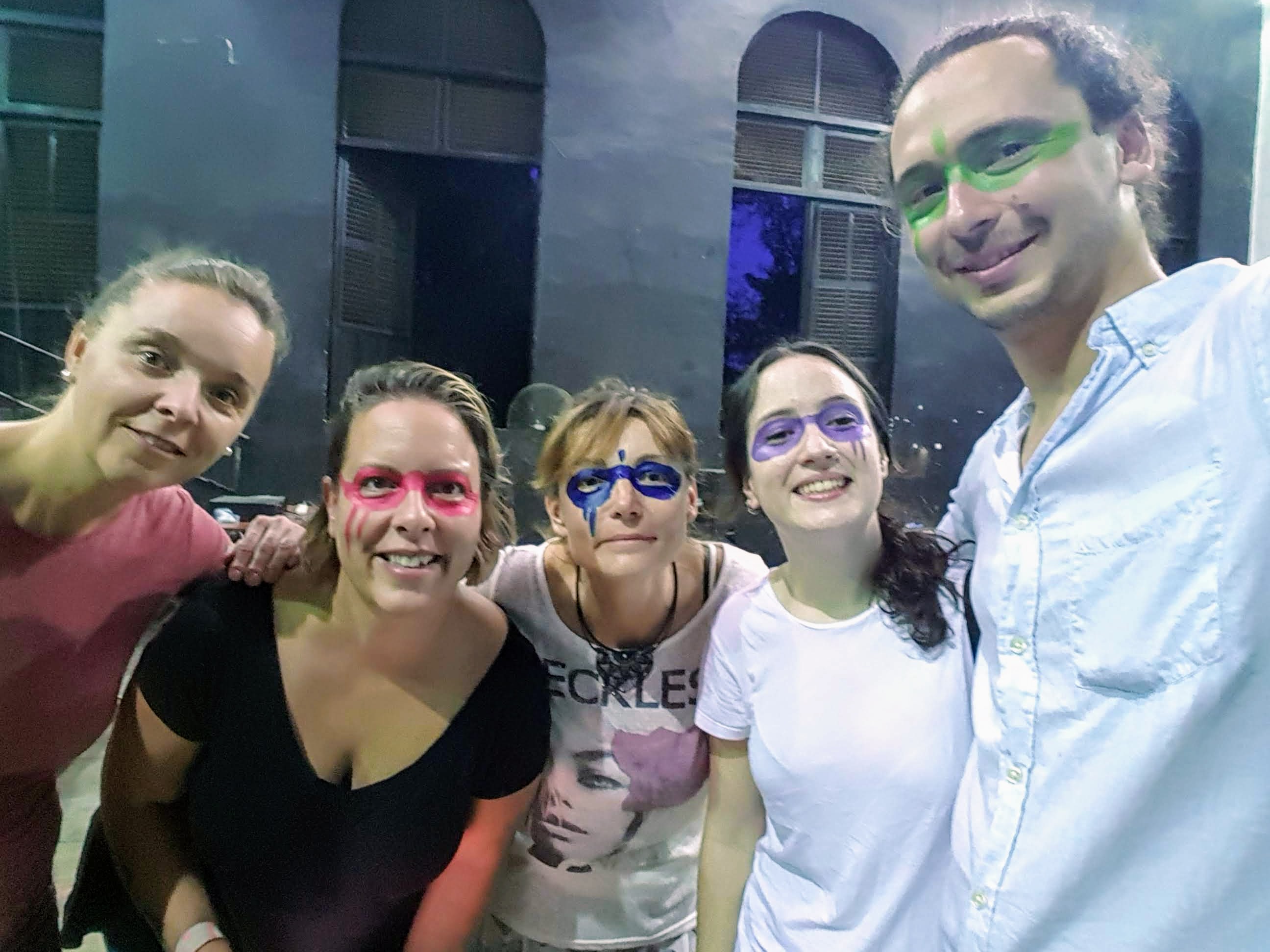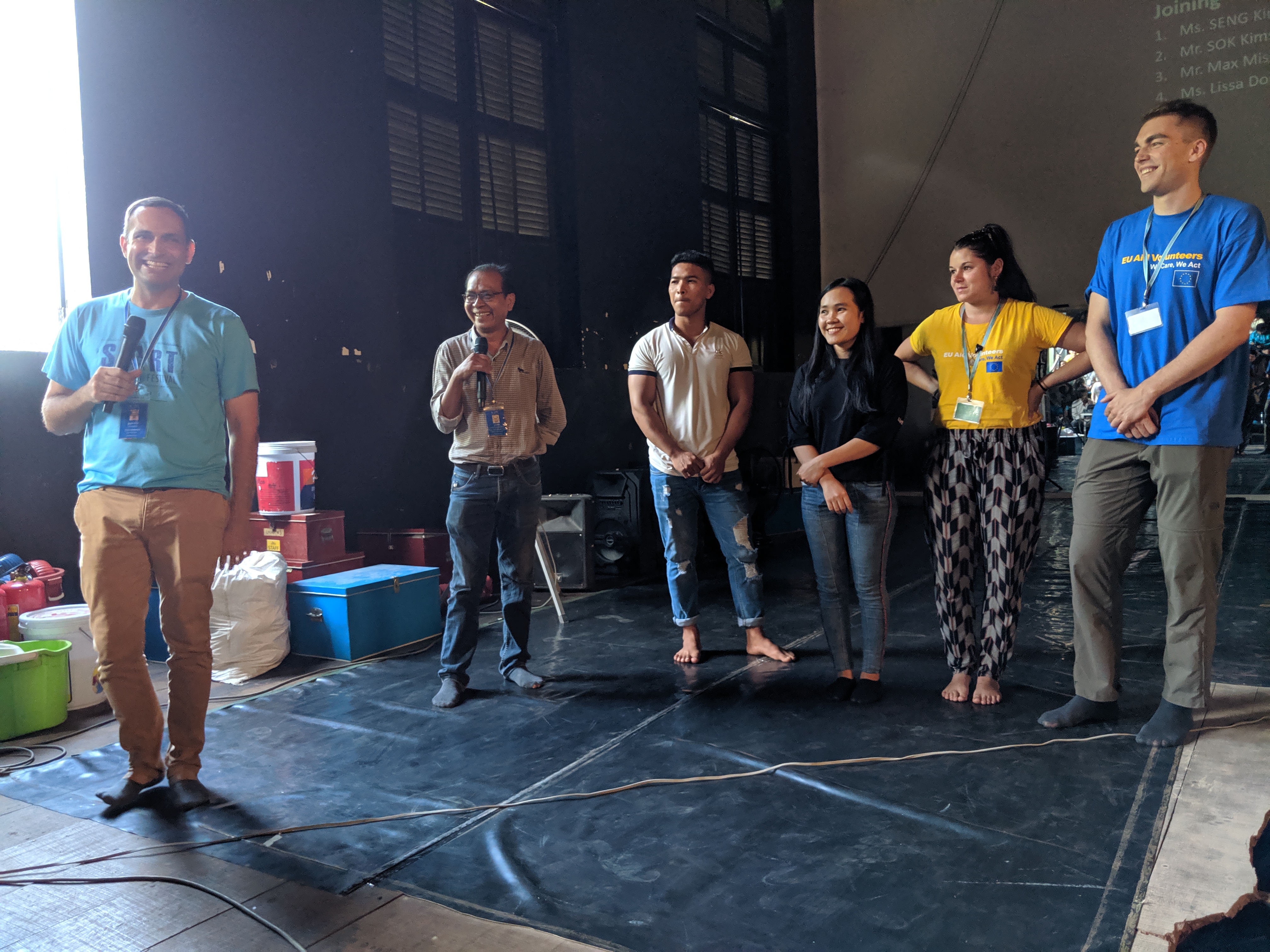 "As a website developer, Phare gave me the opportunity to develop very creative projects.  It is an inspiring place to work, full of artists and great people, I have shared their values since the very first day." Francesc, Spain.
"Working with the education management team got me involved with all the schools and departments, I loved the variety offered by my position!" Tamas, Hungary.
"My work as an employee engagement consultant has been a challenging experience for me, and I learned a lot about the culture." Marianne, France.
"I'm a database management consultant. I had to understand the complex structure of Phare to set up a tool that would help people to achieve their daily tasks faster, easier and with more pleasure. It was an exciting job to do. " Olga, Ukraine.
Dear European volunteers, thanks for commiting to Phare Ponleu Selpak and sharing this slice of life with us. It is with a pinch in the heart we see you leave. The show is over, but as we say here, « see you when you see me » !!!