How did it all start?
The Performing Arts School introduced dance to the curriculum at the end of 2013. The lessons began with traditional Cambodian dance and built from there. Advanced classes introduced students to modern influences. The dance program aims at developing choreographies that students can perform on stage. Today, dance is part of the foundational curriculum of Performing Arts. The curriculum is divided into three levels: leisure, preparatory, and secondary.
Where are we now?
The dance class students have grown from 40 students 5 years ago to over 120 today, including classical, traditional and hip-hop dance students. The majority is female.
Both the theatre and the dance students use the current space. The theatre students are moving to a new location so we can accommodate the increased number of dance students.
Last year we had 2 dance students graduate and are now working as professional dancers in Siem Reap.
What is expected by the renovation?
We wish to provide the dance students a safe place to learn to achieve a level of professionalism in classical, modern and hip-hop dance.
We wish to be able to accommodate the additional number of students interested in the dance program.
We wish to integrate a new contemporary dance curriculum into our dance program.
What are the activities planned to professionalize the Dance School?
1. Insulate the roof of the studio
Located at the very top of our artist's residency, the heat quickly becomes unbearable for the students, since the roof is made from tin sheets. Insulation sheets need to be added to the roof to reduce the heat transfer to the studio.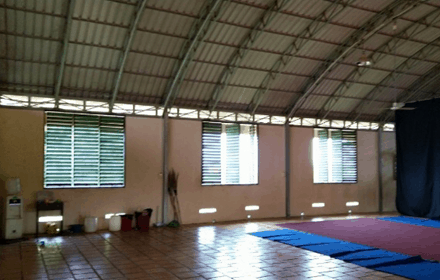 2. Install a professional dance floor
Our dance program has added contemporary and hip-hop genre over the past couple years and there is lots of interest form the students. A professional dance floor is needed to accommodate the new dance genres. The current thin carpet not only makes it difficult to perform but also does not provide impact protection to the students.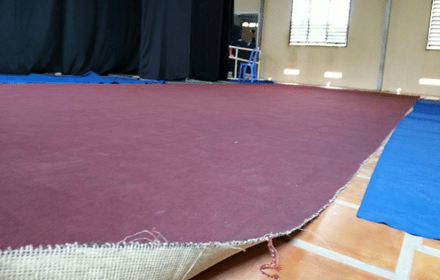 3. Improve the ambient environment
The current space will need additional fans and exhaust to improve ventilation and keep the place cooler in the hot weather and drier in the wet season. Additional improved lighting will help with a more positive ambience and better colour visibility for the costumes. Additional lighting is also needed for the evening classes when it is dark outside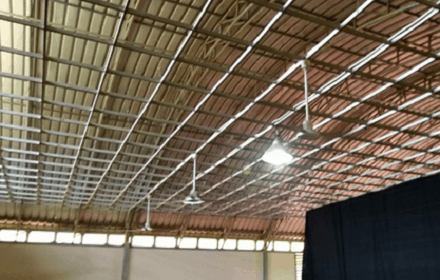 4. Install a movable sound insulating partition wall
Currently a curtain to separate the theatre class from the dance class divides the space. With the increased number of dance students, the whole space is being converted to the dance studio. A sound insulating divider will be needed so 2 dance classes can be held at the same time.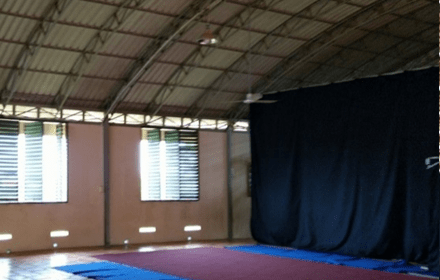 5. Better Equip the dance studio
The extension will require additional mirrors and ballet barres for dance classes. In addition, smaller equipment like practice stretch bands, floor tape will provide the necessary tools for the students learning.