Did you know that Phare Ponleu Selpak has a TikTok account? Yep, you've been missing out this whole time! 
You might have already seen us on your "For You" page, but in case you haven't, our new TikTok channel has got everything from interviews to "day in the life" videos that capture those simple-but-rich moments among the daily buzz of Phare's campus. 
To celebrate the first ~100 followers of @phareponleuselpak, here's a list of our top 5 favorite TikToks (so far)! 
#5: Step into a World of Wonder with Phare Ponleu Selpak
Relax to a chill remix of Fifty Fifty's "Cupid" while you watch a few clips of Phare Battambang Circus students warming up before a Saturday night performance. 
#4: S'Art Urban Art Festival Finale
Catch up on what you might've missed from the finale of the S'Art Urban Art Festival 2023. Watch how our talented student artists and performers (and some Battambang community members) threw breakdancing parties and covered the city in street art. 
#3: What Guests Say about Phare Battambang Circus
@phareponleuselpak *Experience the magic of Phare Ponleu Selpak!* From breathtaking shows to children's drawing classes, immerse yourself in a day of wonder and inspiration at Phare Ponleu Selpak. Let the bright colors, moving music and extraordinary skills of students transport you to a world of inspiration and wonder. Photographer Juliette DELORON will be featuring five of Phare students at a special photography exhibition in Paris from the 28/10 to the 03/11 at the Atelier René. The event will also serve as a fundraiser for Phare Ponleu Selpak. Contribute to the crowdfunding link below to help the exhibition and fundraiser come to life and support the students of Phare Ponleu Selpak. Click here to make a difference: https://www.kisskissbankbank.com/en/projects/citations-de-vie #photographie #expophoto #atelierrené #phareponleuselpak #servicecivique #paris11 #solidarite #cambodge #crowdfunding #onday #onedayinphare ♬ original sound - Phare Ponleu Selpak
Get a sense of all that goes on in a single day at Phare Ponleu Selpak. Watch our kindergarten students running around the playground, watch a music teacher help students master traditional Khmer music instruments, and see our performing arts students learn dance, juggling, and gymnastics. 
#1: Behind the Scenes of the Nang Neat Circus Performance
Learn what it's like to perform in a circus show through these behind-the-scenes interviews with the performers! Our dance and circus students discuss their favorite part of the show, what they would like to say to visitors, and more. 
From performance-day buzz to the next big art festivals in Battambang, there's always something interesting going on at Phare Ponleu Selpak. We hope our new TikTok channel helps you experience a fun, short (and maybe silly) slice of what makes Phare Ponleu Selpak such an amazing place to visit, study, or volunteer. 
Don't miss out! Follow Phare Ponleu Selpak on TikTok to keep up with all of the fun moments and other happenings on campus!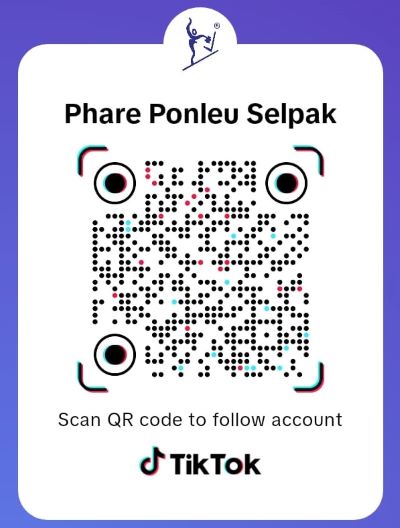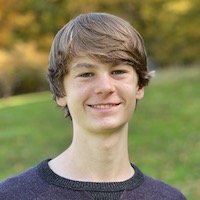 Eliot Witherspoon works as a communications intern at Phare Ponleu Selpak. He is currently spending nine months on a gap year in Cambodia before starting at Princeton University next year. He is looking to learn about the Khmer language and culture while gaining skills in writing, graphic design, and videography. In his free time, he enjoys spending time with family and friends, listening to music, and being outdoors.