The campus of Phare Ponleu Selpak is home to volunteers from Cambodia and all around the world. This week we're proud to interview KIM Eunkyoo from South Korea who's helping change lives through the arts across a few different subjects.
Across the table, KIM Eunkyoo smiled down from the balcony. With the ringing of the afternoon school bell, the courtyard entrance of Phare Ponleu Selpak filled with laughter and loud voices as students headed home. I recently got to interview Eunkyoo about his time volunteering and teaching at Phare Ponleu Selpak, and this is what he had to say.
How did you become a volunteer at Phare Ponleu Selpak?
Eunkyoo: I came to Phare Ponleu Selpak with the Korean organization BINGO, which stands for Beyond Interest NGO. As an organization, BINGO sends out volunteers from South Korea to postings around the globe. They're focused on global citizenship, teaching Korean and English language skills, and fostering a global community.
But I had been to Phare before my volunteering time here: I was visiting my friend who was a volunteer at Phare Ponleu Selpak, and I really enjoyed the experience. I loved the beautiful campus, and the people were kind and talented. Later, when it was time for my own volunteer experience, I immediately thought of Phare Ponleu Selpak.
What did you do professionally in South Korea?
Eunkyoo: In Korea, I am an English teacher. Outside of teaching, I am passionate about music, especially choir and guitar.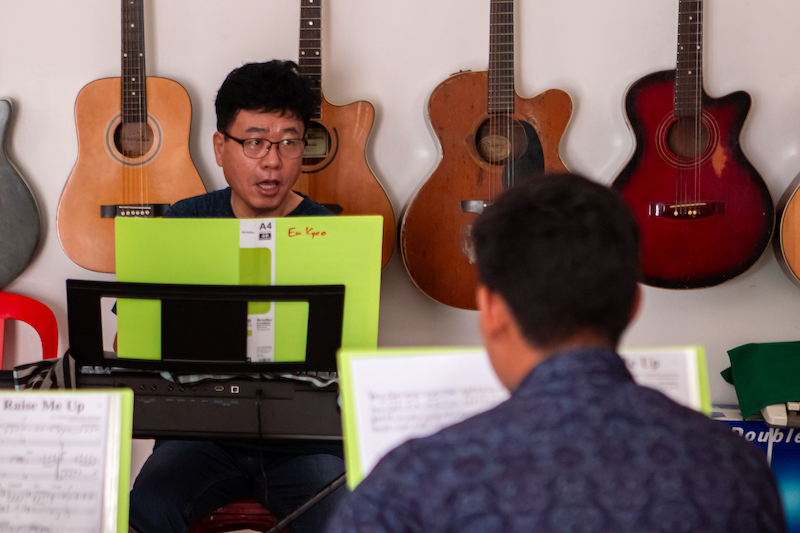 What made you want to volunteer at Phare Ponleu Selpak? What stood out about it? 
Eunkyoo: After my first experience visiting Phare, I already knew it was a special place. The campus is beautiful, but it's the people inside it that make it extradordinary. During my visit, all the students were smiling and waving to me and it was a very kind environment.  
What is your role at Phare Ponleu Selpak?
Eunkyoo: At Phare, I volunteer as an English teacher, a Korean teacher, and I also teach the music students in Phare Performing Arts School, working with guitar players and directing the choir.  
What do you like most about volunteering at Phare?
Eunkyoo: What I like the most about volunteering at Phare Ponleu Selpak is working with the students. The students study hard, and when I see their speaking skills improving it brings me a lot of joy.  
I also enjoy teaching music to guitar players and the choir. Most of the students in the music school are self taught, but teaching them proper musical notes makes all the difference. In the choir, I enjoy teaching students new, upbeat music that reflects joy and harmony.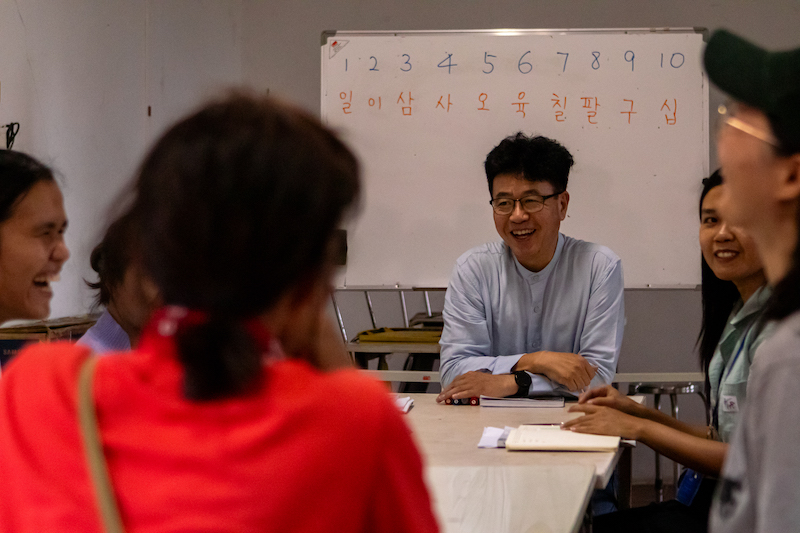 What advice would you give to someone else who is thinking about volunteering at Phare Ponleu Selpak?
Eunkyoo: Phare is not just in Cambodia – it's in the world. You can feel the world here. If you want to volunteer, you can have experiences working worldwide. I meet people from lots of different countries here. You can experience a lot of cultures when you volunteer at Phare Ponleu Selpak.
In your opinion, what makes Phare special or unique?
Eunkyoo: What really makes Phare Ponleu Selpak special is the volunteers and teachers here. The people here understand Khmer culture, and the spirit of Phare's mission: changing lives through the arts.  
They also have a strong sense of community. They are always thinking about one another, and they're very proud of their organization. They are enthusiastic about giving hope. Just like the slogan says, they try to "Light the light of the children."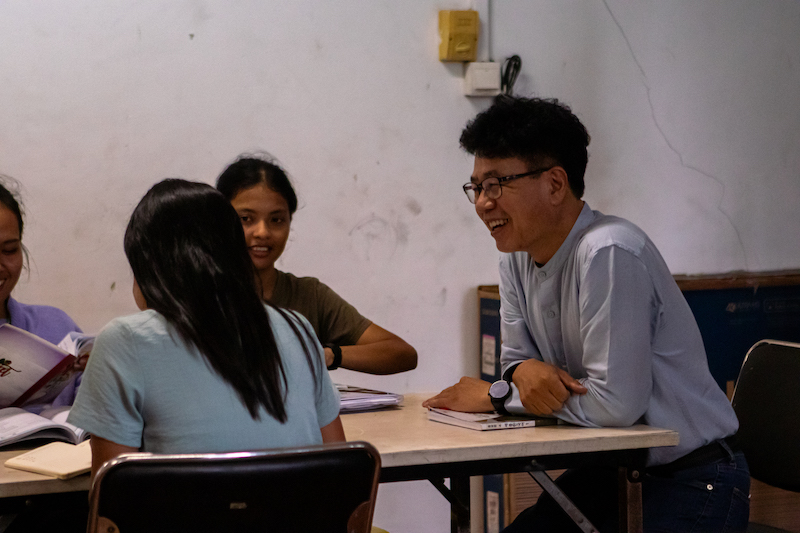 Anything else you want to add or say?
Eunkyoo: When I lived in Korea, I felt like I knew everything. But after living and working in Battambang, I realize I was wrong. It is a totally different world here. The people I've met here are very different from people in Korea, and the teaching skills I used to use in Korea do not fit with Cambodia. I needed to develop skills to think of a better way to teach. Volunteering is not just giving something from me to others. It also involves learning from people who I have never met before.
Want to help change lives through the arts? Join Phare Ponleu Selpak as a volunteer and use your skills and expertise in transforming the lives of children and youth in Battambang, Cambodia.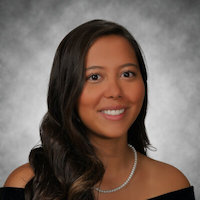 Emma Perry is an American living and working in Battambang and is a part-time volunteer with the Phare Ponleu Selpak communications team. Inspired by her Cambodian heritage, Emma enjoys learning Khmer culture and spending time in the community. Emma is here as a Fulbright English Teaching Assistant, and works at a local Battambang High School