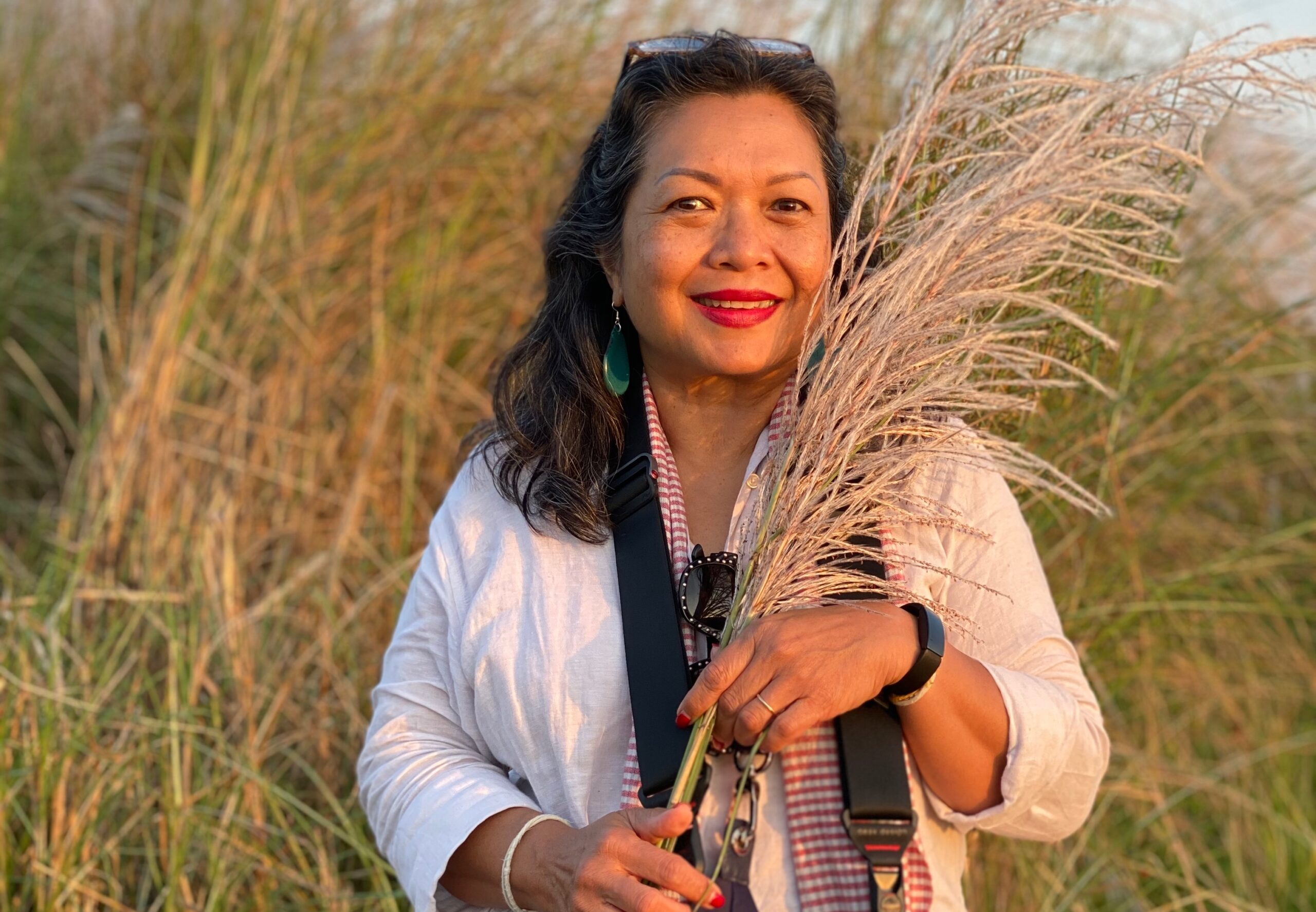 « I am a Cambodian national living in the US since 1979, when I moved to Washington DC and joined the World Bank to work on development globally and more specifically to contribute to the socio-economic development of my homeland. Since I retired in 2013, I have turned my attention increasingly to supporting efforts to preserve and extend the Cambodian cultural and artistic legacy.
My family's connection to Phare, as I came to learn, dates back to the 1980's when my father, as a Member of the Executive Committee of one of the resistance groups at the Thai-Cambodian border, had an oversight responsibility of the civilian affairs of all the refugee camps the group was overseeing, of which Site 2 – where Phare founders grew up and started drawing classes – was part of. It had always been my father's deep-seated belief that traditional arts were an integral and inseparable part of our Khmer culture that needed to be fostered in all circumstances and most especially needed be supported in the Refugees camps if we were to survive the ravages of the Khmer Rouge regime as a grounded, coherent nation.
My first contact with Phare took place in October 2014 when I met Phounam Pin, the circus star, at a reception in the Cambodian Embassy in Washington DC. Phounam was on tour in the US with the documentary film maker Lauren Shaw to promote Angkor's Children, a film about three rising stars with promising careers in Cambodia, of which she was one. We hit it off immediately and Phounam invited me to see her circus show when I next visited Cambodia. It so happened that our family was planning to spend the upcoming winter holidays visiting Cambodia. "Try to be in Siem Reap for the New Year, Phare artists will be performing a New Year's Eve Gala at the Sofitel Hotel".
The Gala performance was a super treat. A great setting in the garden by the pool and a surprising, energetic, fantastically choreographed and thoroughly unforgettable show. "Come see our circus show Sokha in town. It is even better". And indeed it was so. It was also an occasion to get to meet Dara Huot, the Executive Director of the Phare social enterprise which ran the circus shows in Siem Reap. With one thing leading to another I was asked if I would join the Board of Phare Ponleu Selpak (PPSA – the mother Association) in Battambang in July 2015 as they were looking for new blood and access to best practices, ideas and new funding sources from abroad.
I was a Board member for less than a year during which I got to know and appreciate the truly important cultural heritage work carried out by both the circus social enterprise (PPSE) in Siem Reap and PPSA in Battambang. I also got to visit the Battambang campus, meet the founders and teachers, the social workers and other staff, all of which led to really appreciate the amazing learning, artistic development and social support activities of Phare. What a fantastic blossoming of ideas and actions to give life and sustenance to the ideals and hopes of the eight border camp refugees and their French teacher. Looking at the bustling campus today, it is hard to imagine the rice fields out of which new land, buildings and institutions grew, children got educated and so many classes of artists received their training. Beyond those achievements and equally impressive is the social mission that Phare provides its neighboring, but alas extremely poor, communities. The combination of helping families in desperate need and of preparing the next generation of graphic artists skilled in cutting edge electronic media is truly remarkable: a door to the past and a gateway to the future and I only wished I could have contributed more to the development of Phare. 
Since then, my enthusiasm and support of Phare and its enriching mission in Battambang continued to grow. I have kept close and enriching relationships with the Founders and the dedicated staff members. Each time I returned to Cambodia, I made it a special point of pride and pleasure to revisit the numerous friends I have made there. I have also been active in supporting Phare through the distressing and financially challenging times of the Covid-19 pandemic as well as in rounding up friends and acquaintances to become donors. So, it was with a great sense of satisfaction and pride that I celebrated online with Phare the remarkable fundraiser and world record setting Gala in March of this year. This reinforced my conviction that with its deep roots in community and in mutual self-aid, Phare will continue to work minor miracles daily to enter the post-Covid-19 era in even better condition to spread the enriching and healing power of the arts among my compatriots.
I recently learned the tragic, and personally devastating news that Lok Krou Bandaul, one of the Founders, had succumbed to Covid-19, just at a time when he seemed to be making a recovery. In memory of him and the close relationship we developed, I am adding this recollection of mine about a most gentle, caring and inspiring father figure of Phare. I first met him in 2015 during my first visit to Phare Ponleu Selpak in Battambang. Wanting to see with my own eyes the place I had only seen in pictures, I arrived early and no sooner had I set foot on the campus than a smiling Lok Krou Bandaul stepped forward to welcome me and very kindly took me around. I clearly remember visiting the "old" beautiful wooden art school which housed the drawings and paintings of some truly remarkable Phare students that Lok Krou Bandaul took immense pleasure and pride in explaining in minute detail.
As mentioned above, I kept in touch with all the Founders through group discussions, at times serving as a messenger/translator for Veronique Decrop whom I had the pleasure of meeting once briefly in Paris. In our discussions focused on the challenges facing Phare and developing a vision of the future I was impressed how Lok Krou Bandaul never failed to share his opinion and provide useful suggestions. In these exchanges you could palpably feel how much Phare and the lives of his students, past and present, and their families meant to him: he was always ready to offer a compassionate ear in understanding their plight which made me appreciate him all the more.
When I heard the sad news of his death, it came as a complete abysmal shock. All I could do was to think of his ever sweet and comforting voice, his generous heart and the kindness that shone through all those years when we met, shared thoughts, and collaborated on our shared passions. I couldn't fathom that he had left us so suddenly. I have lost a friend and a younger brother from Site 2. He was sent to bring light to all the lives he touched, and he did so with kindness, passion and compassion. May his soul rest in an eternal peace. I offer my deepest condolences to his wife, daughters and his loving family. Phare will surely miss this beacon of light, vision, kindness and dedication. »