Cirque du Cambodia is a documentary film showcasing the success story of Dina and Sopha, from their teenage years in Phare Performing Arts School until they became the first Cambodians to perform with the worldwide famous Cirque du Soleil. Starting on November 20, which is UN World Children's Day, a special online benefit screening will be organized to raise money for our school and inspire people to help changing other Cambodian children's lives through the arts!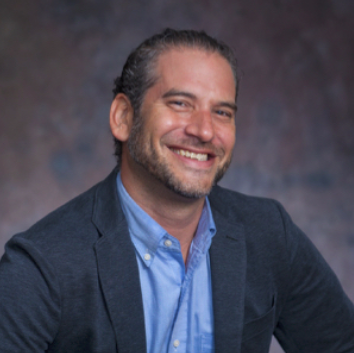 We interviewed Joel Gershon who directed the documentary, who is also journalist and has taught at the university level for more than ten years in both Thailand and the U.S.
While traveling in Cambodia in 2011, he went to Battambang : "It changed my life." 
"I heard about the circus, booked a ticket and the performance that night at Phare Ponleu Selpak was an artistic interpretation of the horrors of the Cambodian genocide, and it was incredibly moving. I was so impressed with the beauty of the artistry I witnessed, I felt compelled to share about Phare and what social circus can do" says Joel.
Like many films, "Cirque du Cambodia" happened by accident, or rather by life's chances and encounters!
"I started filming Battambang artists, my original idea was to document about the first Phare circus tour to America but it was cancelled. Then I was told about Sopha and Dina's story of moving to Montreal and thought it would be a great plan B story! The following year, I went up to Montreal to meet these two Phare alumni in their new international circus school and immediately loved their energy!"

Joel tells us how he embarked on a new adventure that eventually took 9 years of his life, including more than 4 years of shooting: "Once I met Sopha and Dina, I felt that they had a full story potential ahead of them, which was to hopefully join Cirque du Soleil. They were both excited about that possibility and it is such a globally recognized name. Around that time, the film "Boyhood" came out, it was following a family story for many years in real time, and enabling to watch the actors grow older through it. I got inspired by this idea."
"This film was the opportunity to let the world know how arts education and specifically social circus can make a tremendous difference in the lives of youths who come from challenging circumstances or who are at risk. It is also to learn more about Cambodia and get a sense of the character of its people, how Cambodians are doing their best to overcome struggles from the recent past and from widespread financial difficulties. I wanted to tell a story that will touch people's hearts… through Sopha and Dina who are such amazing characters!" adds Joel.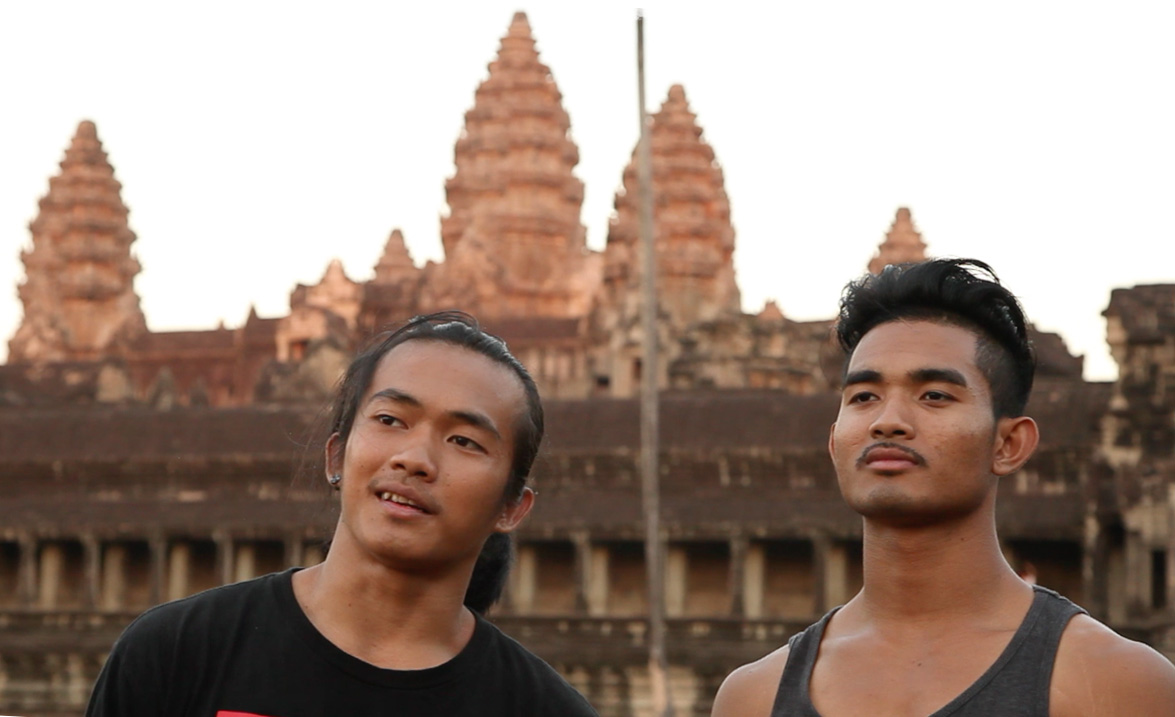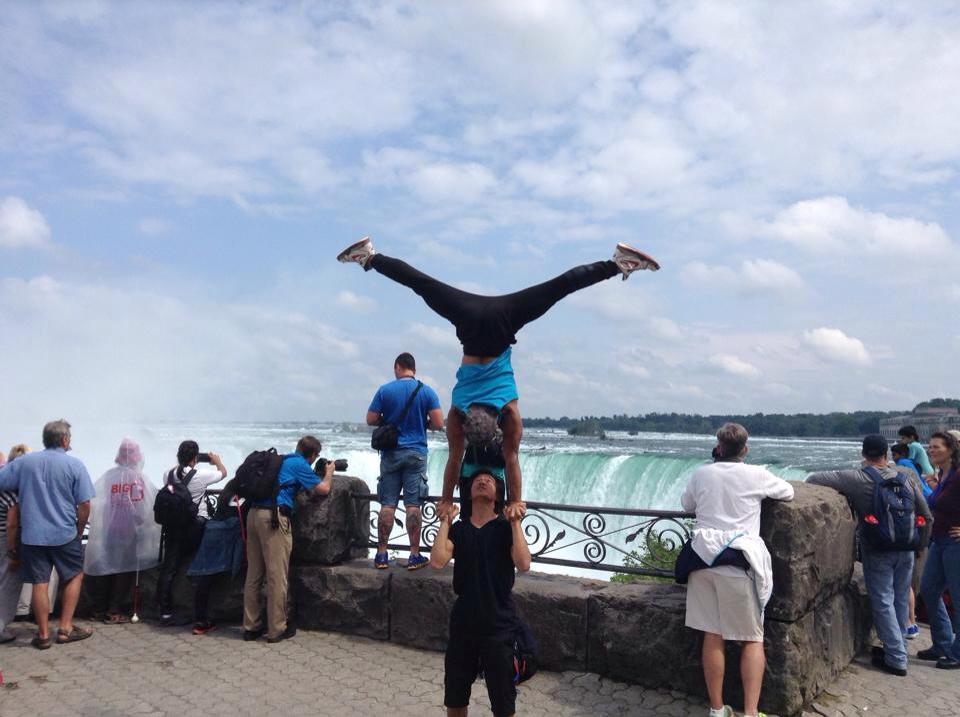 Sopha and Dina in front of Angkor Wat in Cambodia and Niagara Falls in Canada
Giving back to Phare, the school where the dreams began, is something important to him: "Phare is magic. I spent so much time there from 2011-2017 and I always had a smile on my face each time I set foot on the campus, seeing the wonderful activities and beautiful creativity all surrounding me. Without Phare's cooperation and enthusiasm for my project, this film couldn't have happened. Seeing that Phare is having big difficulties now during COVID-19, I thought I should do what I could to give back and this benefit screening is enabling to raise money for Phare so it can continue to flourish."
Joel's first film "Cirque du Cambodia" finally came to fruition and already had its world premiere on October 21 as part of the United Nations Association Film Festival (UNAFF)!  "While it brought me so much joy, I literally shed blood, sweat and tears to complete this project and I can say that it came out as good as I had hoped. The audience smiled, laughed and got a little emotional at certain points. By buying a ticket for this online screening and fundraiser on 20-21 November, you will be supporting a magical school in the process. I hope that seems worthwhile for your time and money!"
Stay tuned here! Book your ticket here (Pay what you can). Read the testimony of Phare alumnus and film character Sopha here.
***