COVID-19 brought the world to a temporary halt with many communities around the globe in lockdown, and millions of children being confined at home. This new situation presented novel challenges for their parents and guardians not yet familiar with home schooling.
UNESCO's online exhibition was launched to turn the confinement into an opportunity for children to learn, create and discover about the natural and cultural heritage sites in their country, their region, and around the globe. Teachers were encouraged to support this initiative while their schools were closed to provide children with an opportunity to express their creativity during this difficult time and learn more about the world's extraordinary cultural heritage.
At Phare our passionate teachers Lon Lao and Chen Phy joined this exciting initiative with six students from their leisure drawing classes. The concept: drawing a World Heritage site in their own community, a memory from a recent family vacation, or a place they saw in a book, movie or TV show that they consider important. Cambodia is home to three World Heritage Sites which provided the students with plenty of inspiration. Their masterpieces were published with a short description on Instagram, using the hashtag #ShareOurHeritage.
Take a look at their unique creations!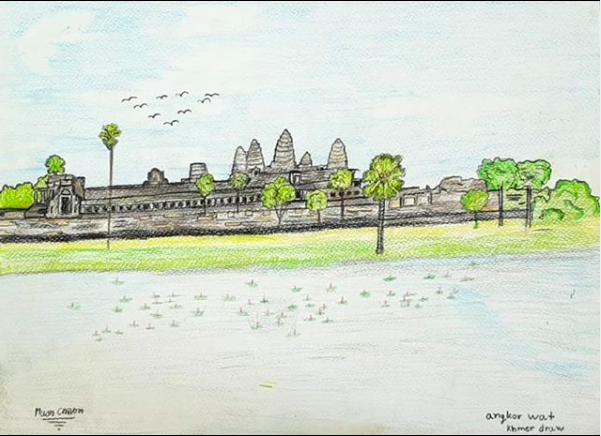 Angkor Wat, the big and famous temple in Cambodia, by Chivon, 12 years old.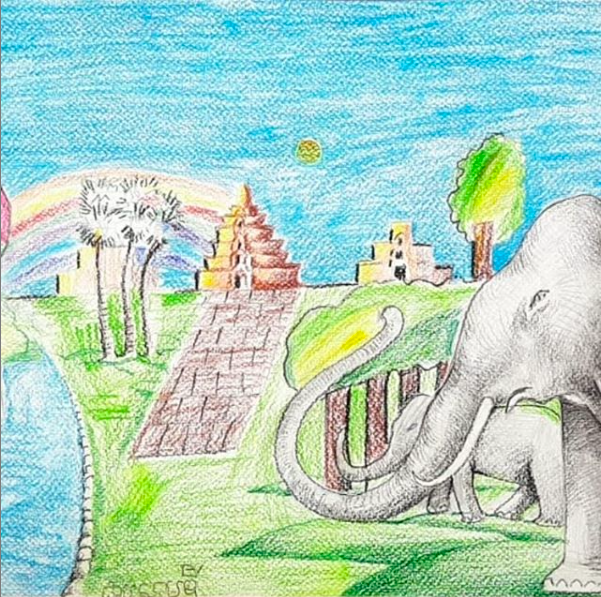 The great temple named BAK SEY CHAM KRONG in Siem Reap province, Cambodia, by Samdy, 11 years old.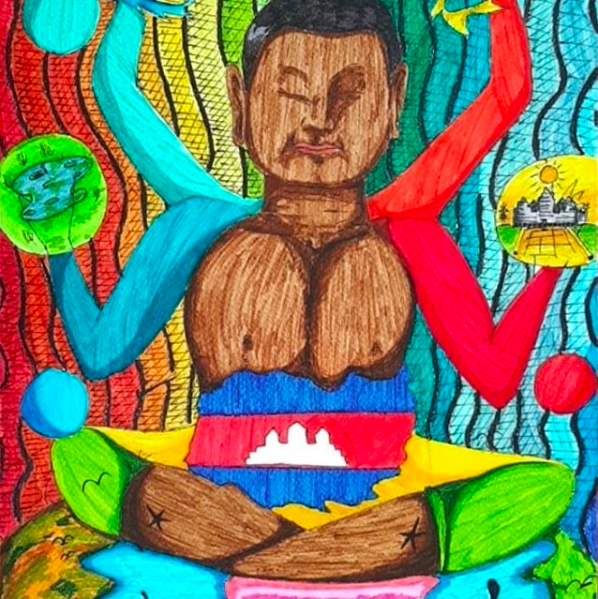 The statue of King Jayavarman VII, the great historical king of Cambodia, by Khamarin, 11 years old.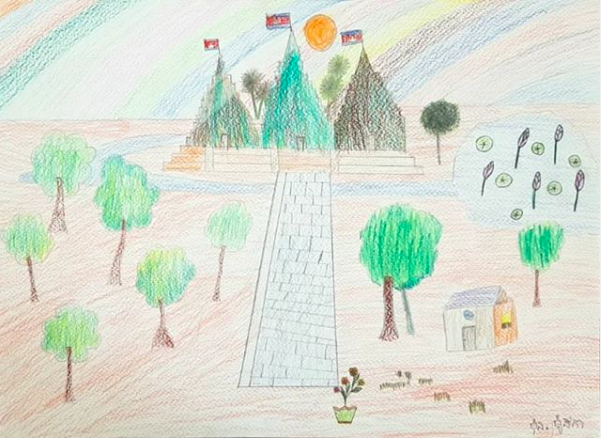 Cambodia's Angkor Wat in my imagination, by Monika, 11 years old.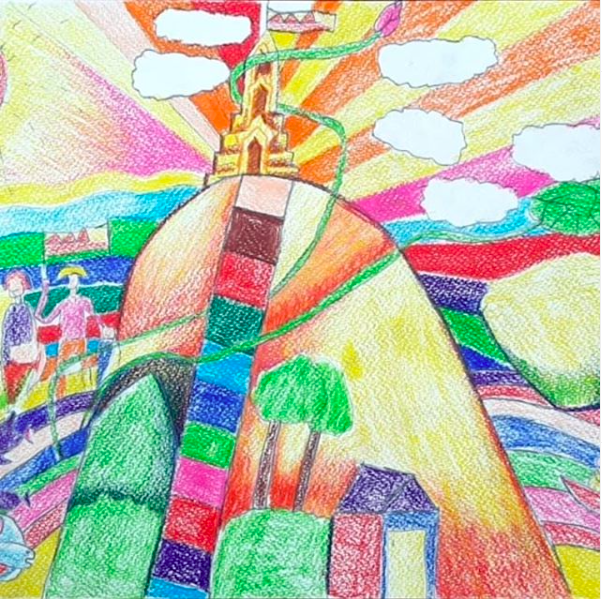 The great temple on the mountain in Battambang province, Cambodia, by Soyakou, 9 years old.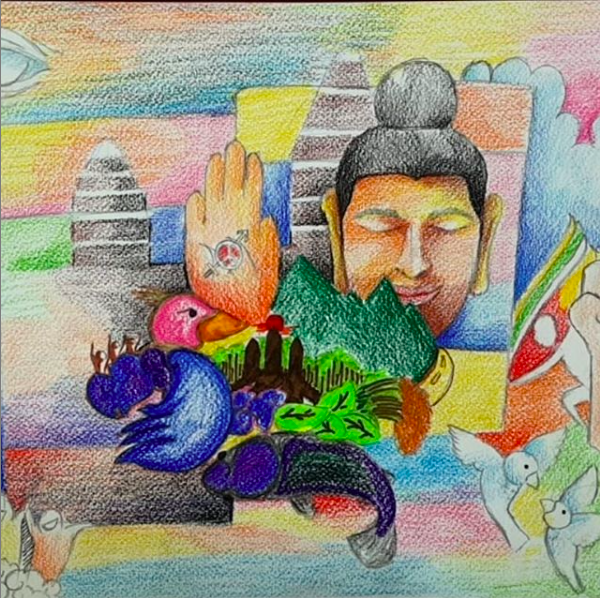 Khmer heritage of Cambodia, by Vitou, 12 years old.