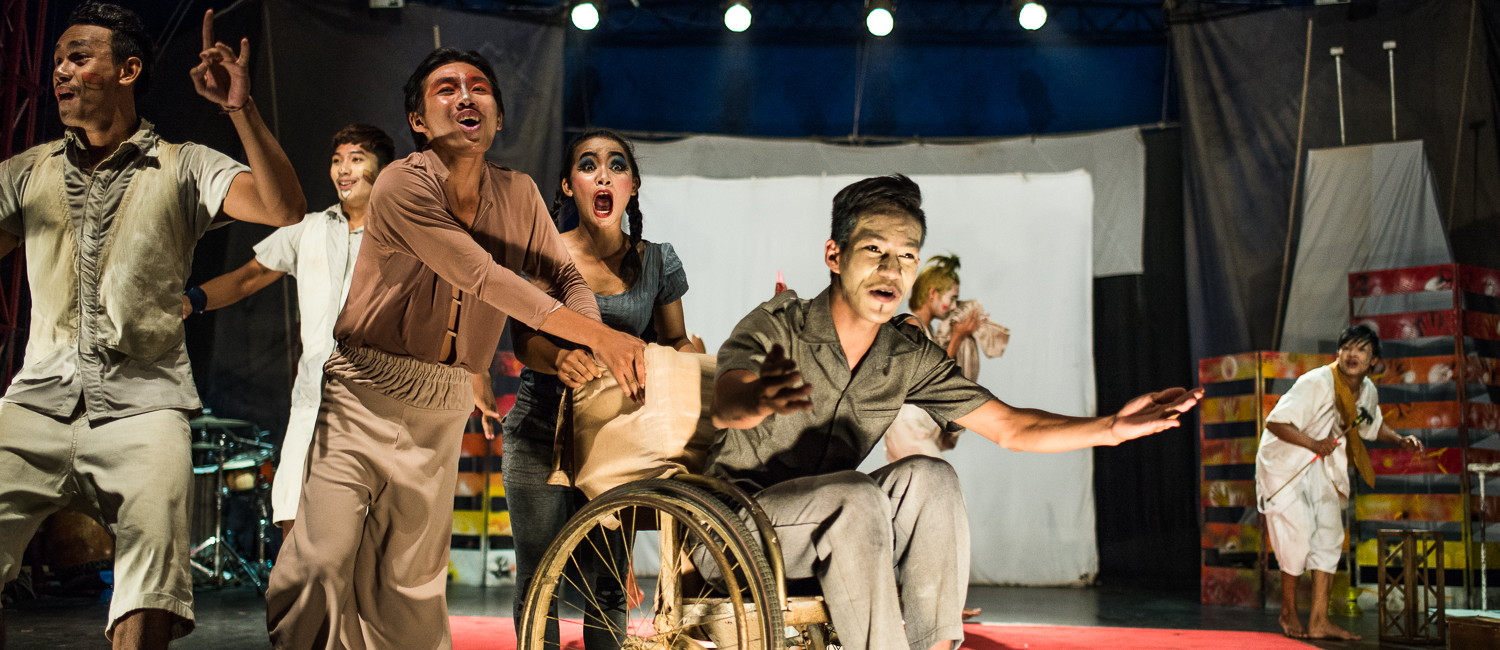 Time
7:00 pm - 8:30 pm
Cost
14$ Adults, 7$ Childs
Labels
Circus
Tchamlaek
Tchamlaek means "weird" in Khmer, which is an accurate description of the lively yet slightly bizarre family you're about to meet. The poetic show comically presents the trials and tribulations of a family in pursuit of happiness after suffering from the trauma of the war. Especially the father character struggles with overcoming the pain of the past, which showcases the effect of the war on one person. However, his family attempt to soothe him with tricks and humor. The father who does not leave his wheelchair undergoes his own journey regarding mind over matter – all thanks to the love and support of his family. Their story becomes an adventure with a medium who ultimately changes their lives, orders the building of a new giant house to replace the one that got destroyed in the aftermath of the war, and takes them to the moon. It is a story of the resilience of Cambodian people.
*The first version of the show was created in 2012, and the one you are witnessing today is a recreation funded by the EU since 2014.
All Battambang Circus shows include a short traditional Cambodian dance performance before the show.
Arrive early to visit our Fine Art Gallery, to shop in our Boutique filled with beautiful products made by our very own students and artists, and to grab a drink and snacks from our Café!