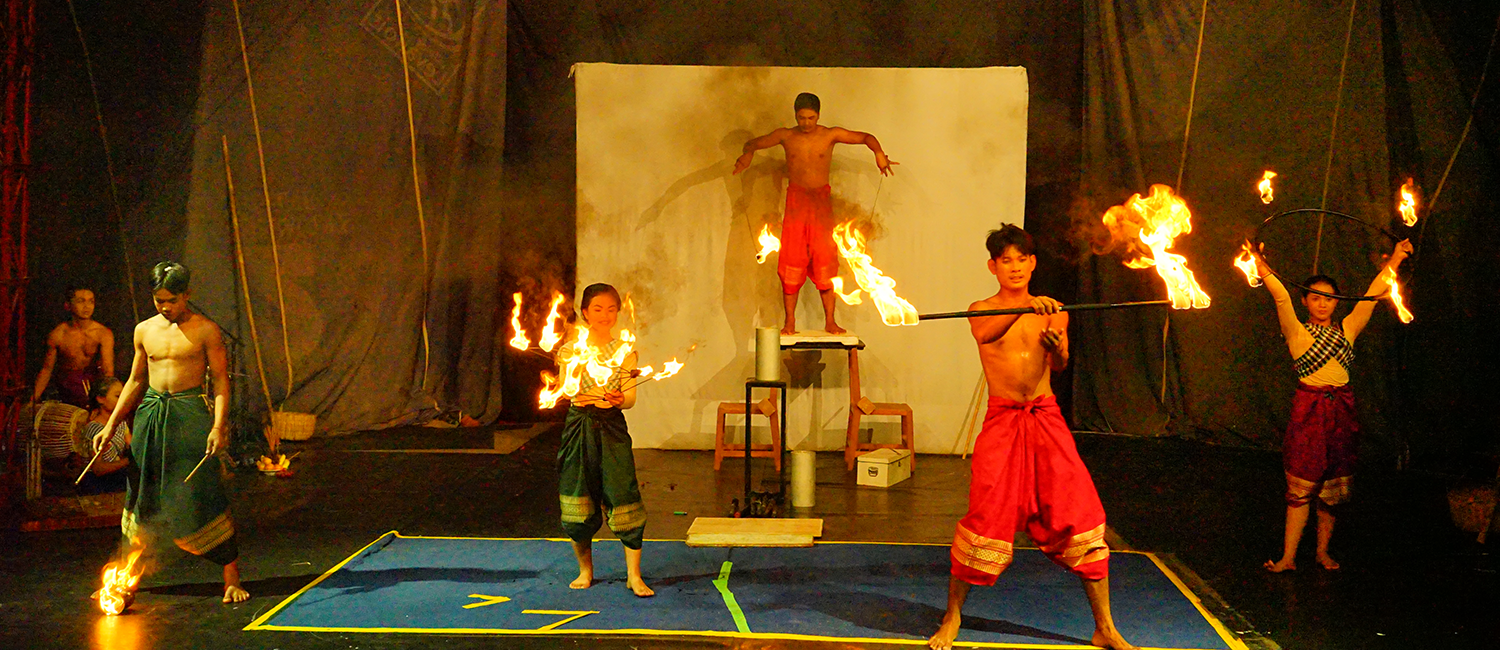 Time
7:00 pm - 8:30 pm
Cost
14$ Adults, 7$ Childs
Labels
Circus
Village Market
Don't miss our newest production of 2018: Village Market! This creation shows what business used to be like in the city of Battambang before the bustling markets of today. The village market is a place where all the nearby villagers gather, meet their friends, trade produce, celebrate, have a drink, and play music. It is how households and businesses persevered in those days. Who knows, perhaps a few people even find love here!
All Battambang Circus shows include a short traditional Cambodian dance performance before the show.
Arrive early to visit our Fine Art Gallery, to shop in our Boutique filled with beautiful products made by our very own students and artists, and to grab a drink and snacks from our Café!