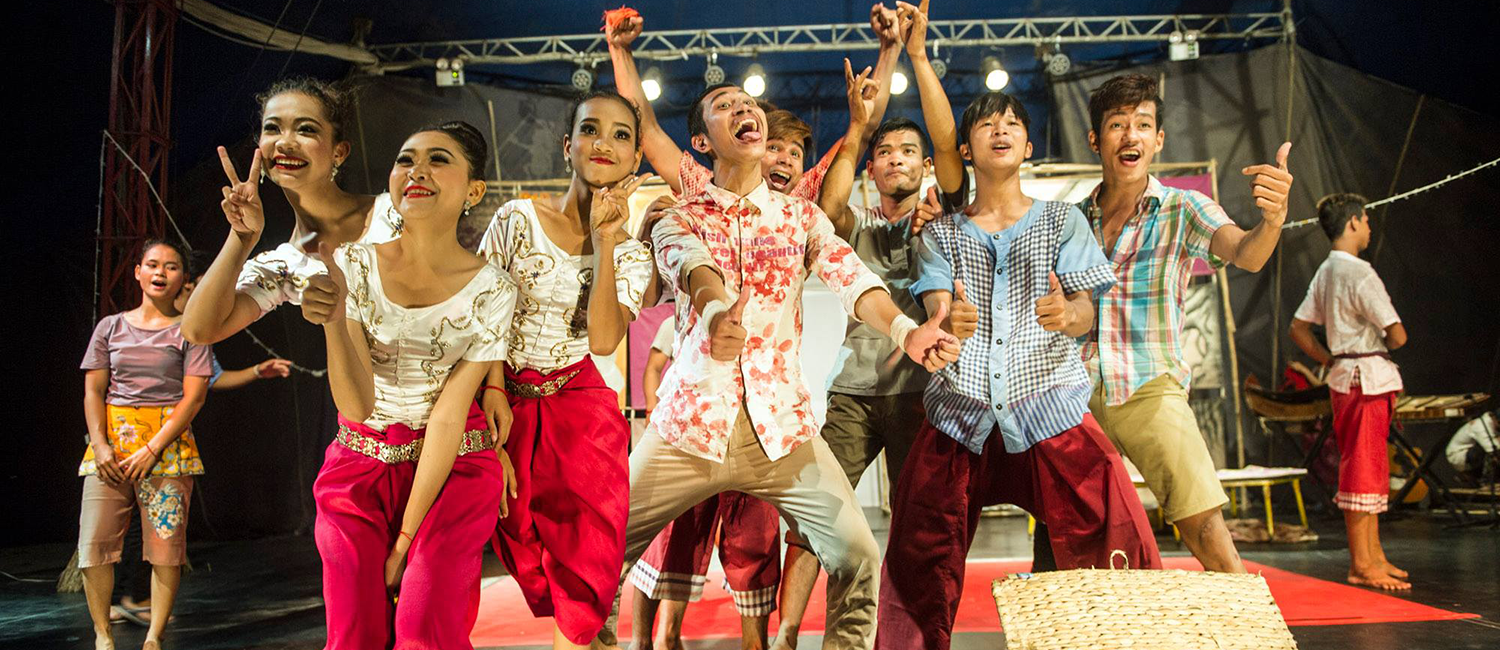 Date
Feb 27 2021
Expired!
Cost
5$ Adults, 2.5$ Childs
Holiday
Holiday is the story of Cambodian street kids, colloquially called "Ban Touy Ban Tom" – meaning gangsters in Khmer. They are scavengers, peddlers, beggars, thieves but above all are crafty and mischievous children. What if, just for once, these kids had a day-off? In this show, our favourite rascals will see their dream come true. Just for one day, they'll feel like the other children… And their imagination has no limit when it comes to having fun and joking around!
Holiday was created in 2005 by Khuon Det, founder of the Circus school. The story of these "Ban Touy Ban Tom" was inspired by the first group of circus students who escaped their daily duties and came to Phare Ponleu Selpak to learn circus tricks, have fun and aim for a brighter future. Holiday was recreated in 2018 with the current generation of Circus students.
All Battambang Circus shows include a short traditional Cambodian dance performance before the show.
Arrive early to visit our Fine Art Gallery, to shop in our Boutique filled with beautiful products made by our very own students and artists, and to grab a drink and snacks from our Café!