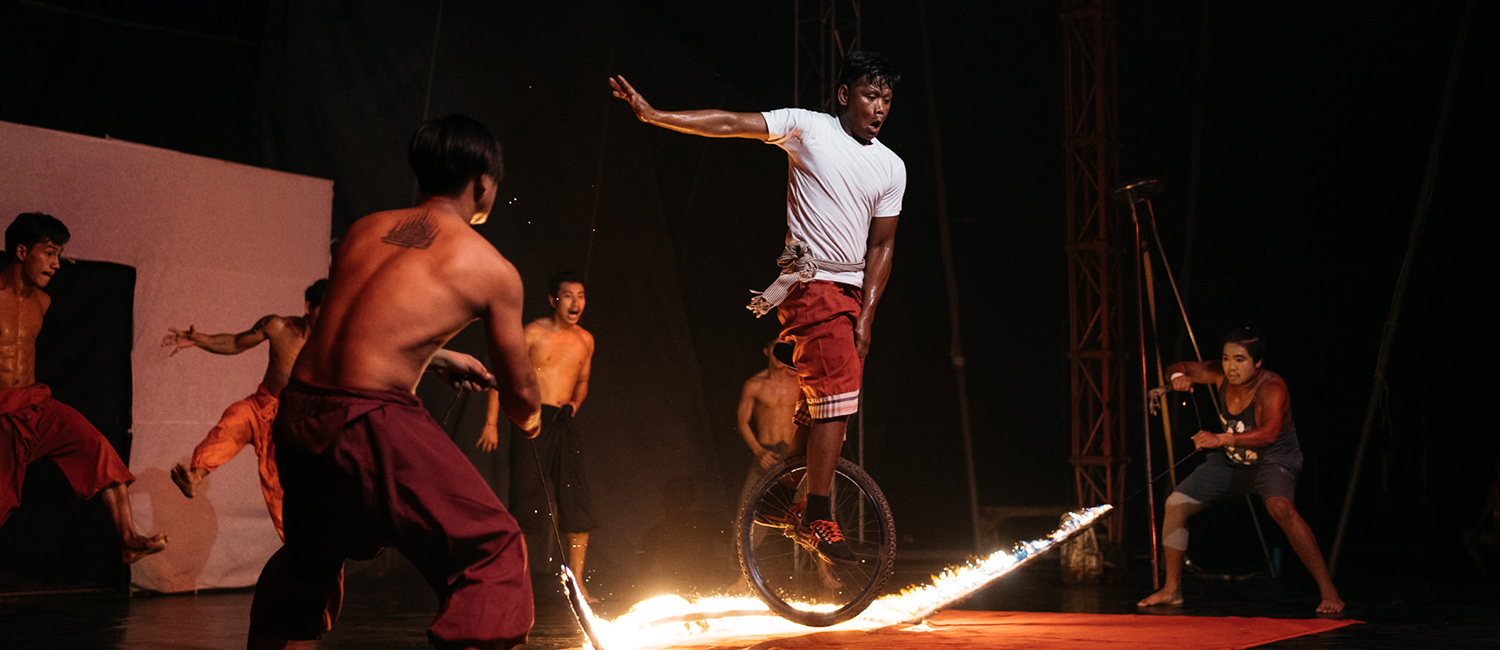 Date
Feb 20 2021
Expired!
Cost
5$ Adults, 2.5$ Childs
Cabaret
Cabaret features a mix of short sketches and circus tricks, each more whimsical than the last! This show is a constantly evolving showcase of our students' talents and tricks that will make you gasp out loud from awe and applaud louder than ever before. It is a colorful performance to sum up their ever-growing energy, passion and skills. We have been rotating three different versions of the show since 2014.
All Battambang Circus shows include a short traditional Cambodian dance performance before the show.
Arrive early to visit our Fine Art Gallery, to shop in our Boutique filled with beautiful products made by our very own students and artists, and to grab a drink and snacks from our Café!