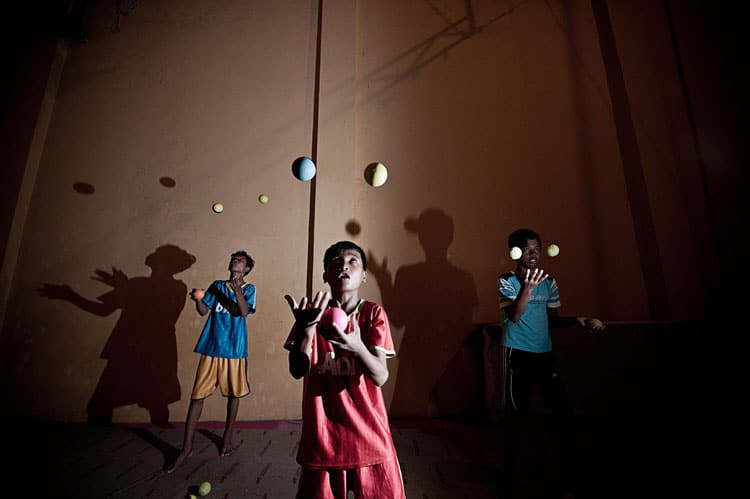 Phare Ponleu Selpak (PPSA) or "The Brightness of the Arts" is a non-profit Cambodian association improving the lives of children, young adults, and their families with art schools, educational programs, and social support since 1994.
Your Title Goes Here
Your content goes here. Edit or remove this text inline or in the module Content settings. You can also style every aspect of this content in the module Design settings and even apply custom CSS to this text in the module Advanced settings.
Vision
Phare Ponleu Selpak believes passionately in the power of the arts as a tool for human development and social change.
Mission
Phare Ponleu Selpak is dedicated to providing a nurturing and creative environment where young people can access quality arts training, education, and social support.
Values
Creativity. Professionalism. Collaboration. Accessibility.
The Issues
Today in Battambang, children and families still face many social problems. Children drop out of school, experience domestic violence, drug abuse, and migrate illegally to work in extremely poor conditions in Thailand where they face exploitation and abuse.
Our Solutions
We take a holistic approach to solving social problems through the arts, education, and social work. Phare Ponleu Selpak seeks to provide education, access to the arts,  vocational training, and professional pathways to the children and young adults of our community.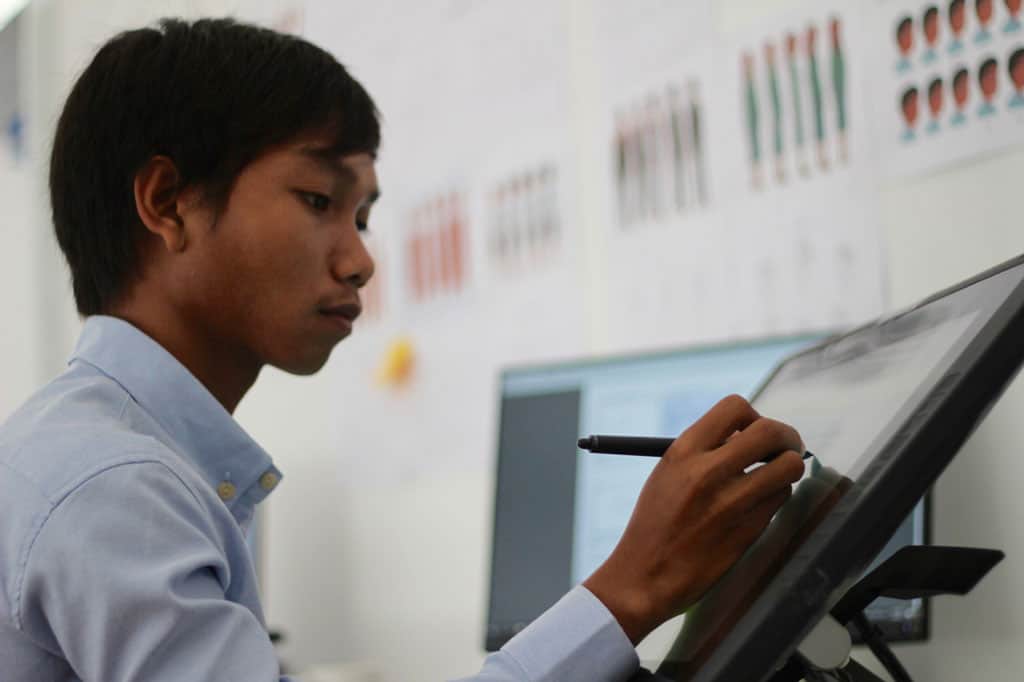 Visual and Applied Arts School
The Visual and Applied Arts School is the foremost program of its kind in Cambodia. Leisure classes are open to all, introducing children to painting, drawing, and sculpture. The rigorous three year vocational training gives Cambodian youth the chance to build careers in the Fine Arts, Graphic Design, and Animation.
Performing Arts School
The Performing Arts School gives local children access to circus, theatre, dance, and music. The four year vocational training provides a pathway to employment as a performer. PPSA alumni have gone on to perform and study Europe, Canada, and the United States. Battambang circus performances are held on campus every week.

Educational Programs
Our community kindergarten helps our youngest students prepare for public school. All kindergarten classes include drawing and painting. Our community library is open to all with books in Khmer, English, and French. The library offers computer classes, literacy classes, and tutoring. The Child Development Center provides a safe space for children to stay outside school hours. Learn more about the great work being done by our Education Department here.
Social Support
Our Social Support department works to ensure that the children in our community stay in school, live in healthy families, and keep away from drug abuse, domestic violence, and illegal migration. PPSA upholds and protects children's rights through our Child Protection Program. This program provides children with nutritious lunch, school supplies, stipends, and other forms of support. Dedicated international donors help give our children the tools they need to focus on their studies through our monthly sponsorship program.
Interested in lifting Cambodian children out of poverty? Join our monthly sponsorship program to help us improve the living standards of our community.

Sustainable Artistic Development
PPSA is working to build a sustainable artistic community within Cambodia. To that end, we offer solid employment opportunities for our graduates through our social enterprise partners. Our professional enterprise, Phare, The Cambodian Circus in Siem Reap provides career pathways for our circus performers and musicians. The newly opened Phare Creative Studios is a Cambodian Graphic Design and Animation studio. Learn more about how we support the arts in Cambodia through our Phare Family.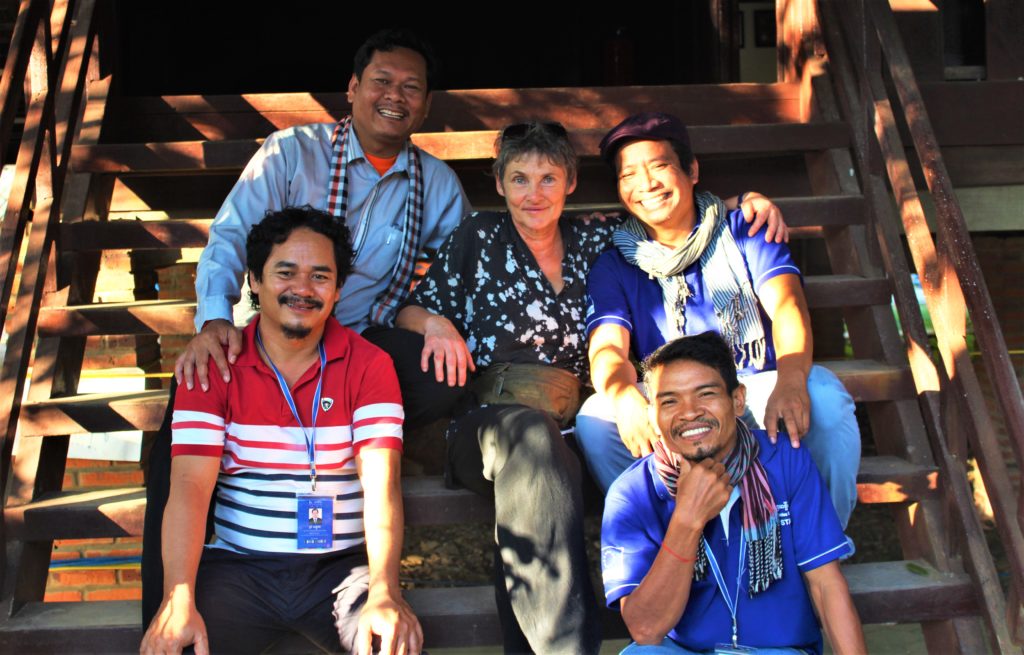 The seed of Phare Ponleu Selpak was planted in 1986, in the Site II Refugee Camp on the Thai-Cambodia border. In the camps, nine young Cambodians began taking drawing classes with Veronique Decrop, a french Humanitarian worker. The sessions worked as art therapy, allowing the children to express through art the emotions that they couldn't put into words.
Learn more about the inspiration behind Phare Ponleu Selpak through P.H.A.R.E's* website.
P.H.A.R.E: Patrimoine Humain et Artistique des Réfugiés et de leurs Enfants (Human and Artistic Heritage of the Refugees and their Children) was the French association initiated by Véronique Decrop in 1986.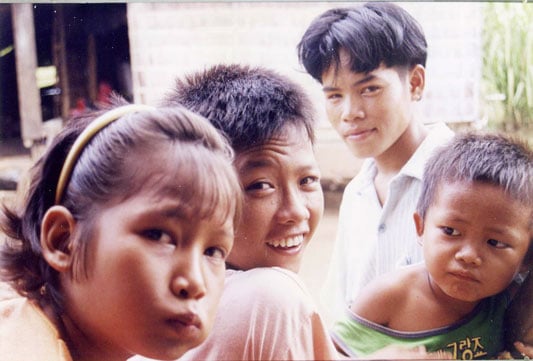 In 1992, the young group returned from the refugee camps in Thailand to try to rebuild their lives in Cambodia. The country was still recovering from decades of civil war, and the city of Battambang was worst than most. At that time, many of the children in Battambang were suffering from trauma, poverty, and abuse. In 1994, the group of young men from the refugee camp came together again to create Phare Ponleu Selpak. They wanted to help reintegrate the children and rebuild society.
In the beginning, the organization offered drawing classes out of a single building. That original building still stands on campus today. But a much bigger organization has grown up around it.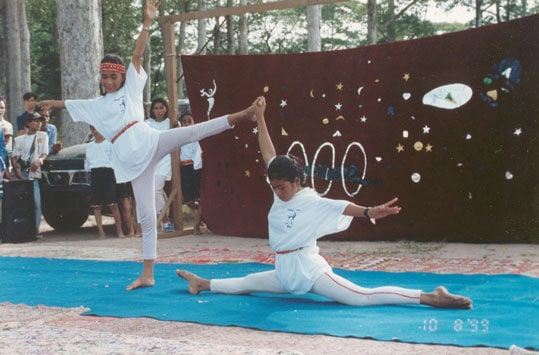 Two years later, in 1996, PPSA added music classes to its curriculum. In 1998, circus was added. Growing by leaps and bounds, the organization now offers classes in seven disciplines, as well as kindergarten, a library, and comprehensive support from trained social workers.
In a country where the artistic culture was destroyed through years of conflict, Phare Ponleu Selpak promotes a sense of Cambodian pride and identity.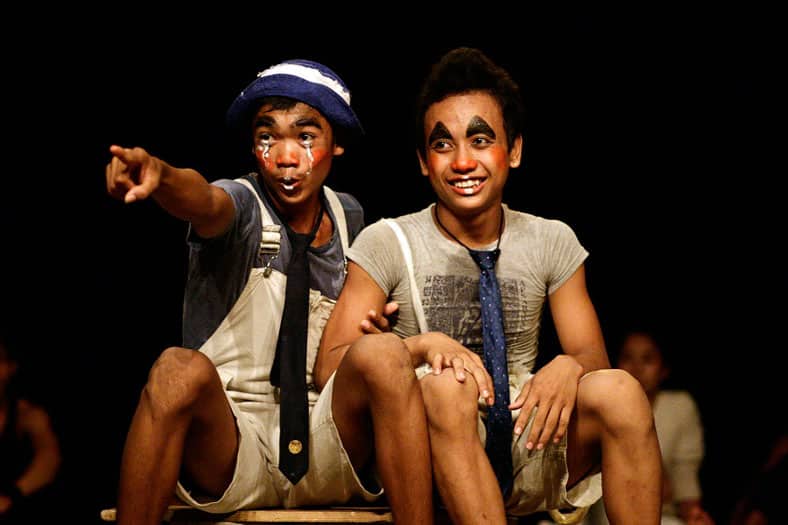 Want to join the Phare Family? Click here to donate and learn about more ways to support our important work.
Phare Ponleu Selpak supports and is supported by a family of organizations and enterprises located in Cambodia and abroad: Phare, The Cambodian Circus, Phare Creative Studios, Phare Ponleu Selpak France, and Phare Ponleu Selpak Germany.
---
Phare, The Cambodian Circus (Phare Performing Social Enterprise)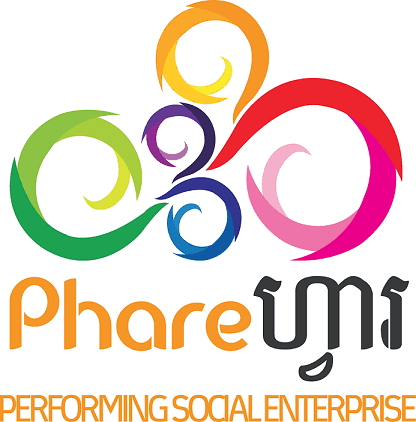 Phare Performing Social Enterprise has three complimentary social missions: Provide gainful employment to Cambodian youth from difficult social and economic backgrounds, financially sustain our parent organization Phare Ponleu Selpak NGO school thereby contributing to the rebirth of Cambodian modern art.
In 2013 Phare Performing Social Enterprise (PPSE) was founded in Siem Reap to offer visitors and locals alike Phare, The Cambodian Circus. This offers PPSA students and graduates somewhere to hone their skills and a place to earn a living wage. Operating in Siem Reap, you can learn more about them at www.pharecircus.org.
---
Phare Creative Studios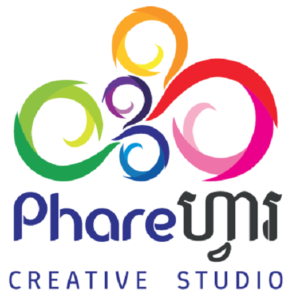 Phare Creative Studio (PCS) is a joint project of Phare Performing Social Enterprise (PPSE) and Phare Ponleu Selpak Association (PPSA). Phare Creative Studio offers graphics design and animation services, providing solid employment to PPSA graduates.
PCS is still in the early development stages, but if you'd like more information on the project, please e-mail [email protected].
---
Phare Ponleu Selpak France

Phare Ponleu Selpak France is a French NGO based in Paris, founded in 2010. Its goal is to support PPSA's Child Protection Program and PPSA projects by:
Child sponsoring and donation
Organizing events such as exhibitions and meetings in France
Fundraising
Supporting PPSA students training overseas
Welcoming PPSA students and artists in France
Check out the website or contact: [email protected]