Beginning classes at VAAS are divided into two subcategories, Leisure and Drawing Academy. Enrollment is free and open to all, depending only on the age of the student.
Leisure
Children from 6 to 13 years
2 hours per session
Monday through Friday: 8 a.m. > 10 a.m. & 2 p.m. > 4 p.m.
Academy
Children over 14 years
3 hours per session
5 days/week: 8 a.m. > 11 a.m., 5 p.m. > 8 p.m.
Preparatory
One year program for students interested in enrolling in the vocational education & technical training
Open to students ages 16 up
Day classes in the morning
Night classes allow students working day shifts and students enrolled in university classes to attend
List of classes: Model, Art Expression, Art History, Color Documentary, Illustration, Drawing, Perspective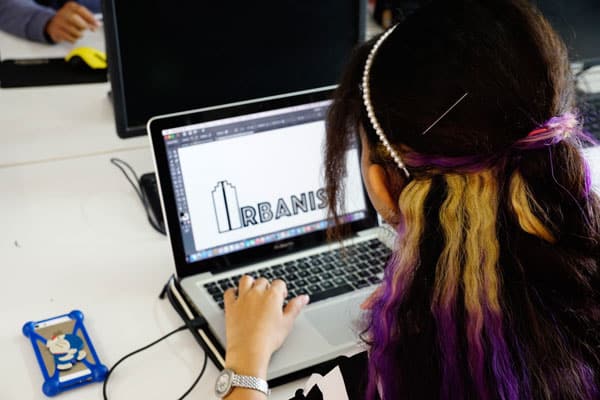 Vocational Education & Technical Training

The professional program at the Visual and Applied Arts School gives students the skills and experience they need to embark on successful careers in graphic design, animation, or visual arts. This is a 3 year program and students must take an entrance examination to enroll. All students are welcome to apply for the program.
Year 1
The first year is multi-disciplinary, focusing on graphic design, animation, and visual arts with additional common core classes
For year 1, half of the total class time is devoted to core disciplines, and half to specialty subjects
Coursework is divided into 32 hours of classes per week and 10 hours of personal work
Classes include: Graphic design, Animation, Art Expression, Model, Creative Writing, Storyboard, Illustration, Art History, Khmer Art, Photography and Video, Color Documentary, Painting, Volume, Drawing, Computer, Perspective, English
At the close of Year One students must declare their focus discipline for years Two and Three
Year 2
Students focus on only one of three disciplines: animation, graphic design, or visual arts.
Students specialize on the discipline of their choice and continue studying a few common core subjects
Two thirds of the total hours focus on specialty subjects and one third on core subjects
Coursework encompasses 29 hours per week, with 15 hours of personal work expected
Your Title Goes Here
Your content goes here. Edit or remove this text inline or in the module Content settings. You can also style every aspect of this content in the module Design settings and even apply custom CSS to this text in the module Advanced settings.
Common core
Illustration
Art Expression
Communication
Photoshop
Character design
Layout
Art History
Photography and Video
Color Technique
Model Structure
English
Animation Specialty
Animation
Flash
Storyboard
After Effects
Graphic Design Specialty
Illustrator
Packaging and Labeling
InDesign
Typography
Year 3
Professionalization
Before year 3, students complete a two-month internship related to their discipline
During the third year, students complete a final personal project to showcase their skill and professionalism
Trimester 1: allows students to follow specialized lessons and begin researching for their personal project
Trimester 2 + 3: Students develop and finalize their personal projects