For the sixth year we collaborated with the French Central Fund for Social Activities (CCAS). The principle: to enable young people to discover a country and its culture, in a context of solidarity tourism that ensures a better redistribution of the tourism sector's wealth in developing countries. 15 young French people met with 9 young Cambodians to share unforgettable moments for 16 days.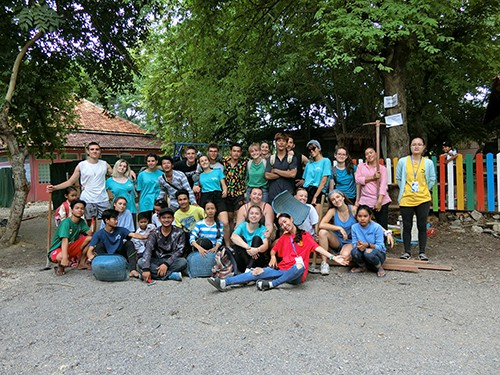 The first week helped to create strong bonds between members of the group: the French practiced different artistic disciplines offered on Phare Ponleu Selpak Campus. Circus, traditional dance, hip-hop… The purpose was to create a mini show at the end of Battambang stay, while exchanging with their young Cambodian hosts who are studying in Phare Performing Arts School. In order to increase the solidarity of the youth, they all helped us to renovate the fence of our nursery school, by installing a new wooden fence and repainting it together.

The stay continued in Siem Reap, structured around a visit of the famous temples of Angkor, the different markets and other NGOs. Followed by a stop in the atypical village of Kampong Thom, where the group took the opportunity to rest and swim in a natural rice pad lake before setting off again for Phnom Penh. The visit of the S21 prison enabled the young French to understand what the Cambodians have endured for years of Red Khmer regime.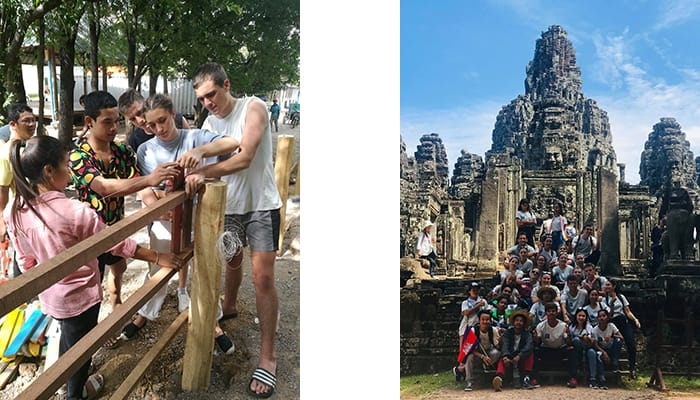 The energy and open-mindedness of these French teenagers, as well as the friendliness of the Cambodians who shared their passion for circus, dance and culture made the stay a very pleasant experience for all. Thanks to the CCAS for the trust they have shown to Phare Ponleu Selpak for many years. Thanks to the organisers from both countries who collaborated together so that everything would go perfectly.
We hope that this trip will remain etched in our memories for a very long time.
A big thank you from the Phare family.