Let us introduce our newest product created by our students!
Artsy Families card game – created by a team of 7 graphic design and animation students and graduates of Phare Ponleu Selpak – has been drawn by self-inspiration and style.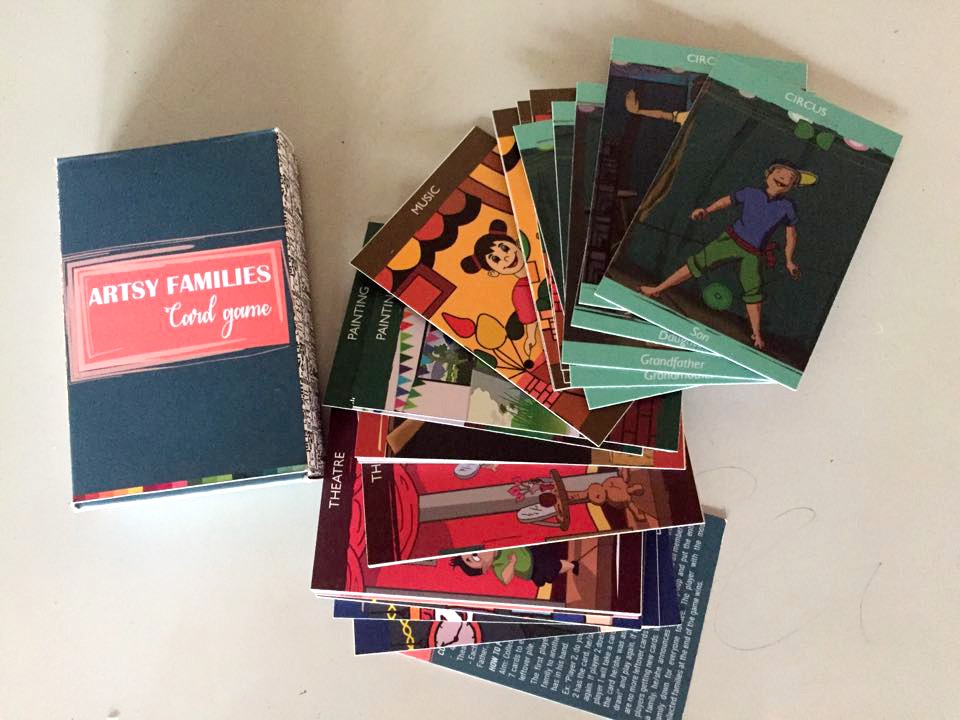 The card contains 42 cards divided into 7 families: Design, Painting, Sculpture, Theatre, Circus, Dance and Music. Each family has 6 members: Grandmother, Grandfather, Mother, Father, Daughter and Son. Available in English and in French.
How to play? Collect all members of the families, and be quick to collect more than the others to win!
Do not forget that your purchase of a packet of card – for $11 – supports the emergence of a new generation of Cambodian artists and designers and furthers the brightness of the arts!
Share with family and friends, and enjoy the game!